Every Famous Singer In Loretta Lynn's Final Birthday Card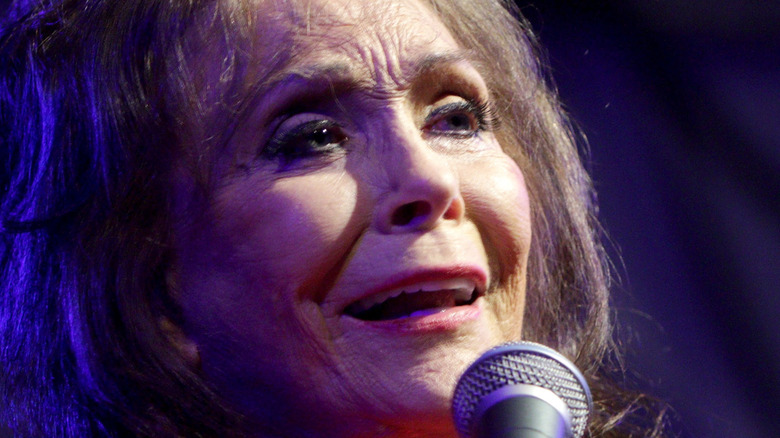 James Goulden Photography/Getty Images
When the Lynn family announced that country music legend Loretta Lynn had died, tributes from country musicians young and old showed up on social media, as CNN reports. On the news of her death at the age of 90, Lynn's longtime friend, Dolly Parton, wrote in a tweet, "[Lynn] was a wonderful human being, wonderful talent, had millions of fans and I'm one of them. I miss her dearly as we all will." Elsewhere, relative country newcomer Margo Price tweeted, "It's safe to say I wouldn't even be making country music today if it weren't for Loretta Lynn. ... Her writing was as real as the day is long. This one hurts on another level."
Lynn died roughly six months after her 90th birthday, according to Rolling Stone. On the occasion of Lynn's birthday, a number of famous musicians also took the time to pay tribute to her in a digital birthday card, and their input reflects the immense influence she maintained in the country music industry. Lynn's death was confirmed in a statement from her family that said she died peacefully in her sleep. No cause of death was provided.
The Smithsonian National Museum of American History also honored Lynn on her birthday
Rick Diamond/Getty Images
As was also reported by Rolling Stone, the digital birthday card created by several of country music's most notable names — both young and old alike — and shared on social media was not the only way the late country superstar was honored for her 90th birthday. To mark the occasion, Lynn donated a number of personal items to the Smithsonian National Museum of American History in Washington D.C. Those items included a first edition signed copy of her autobiography "Coal Miner's Daughter," handwritten lyrics, and a hand-sewn dress.
After hearing all the kind words from musician friends, fans, and colleagues, Lynn said in a statement (via People), "I am getting so many big birthday wishes! Thank you, friends, for thinking of me. I'm so happy I get to spend a little more time with you all. My family and I are planning a big dinner and, of course, cake! I love you!"
Some big country names sent their birthday greetings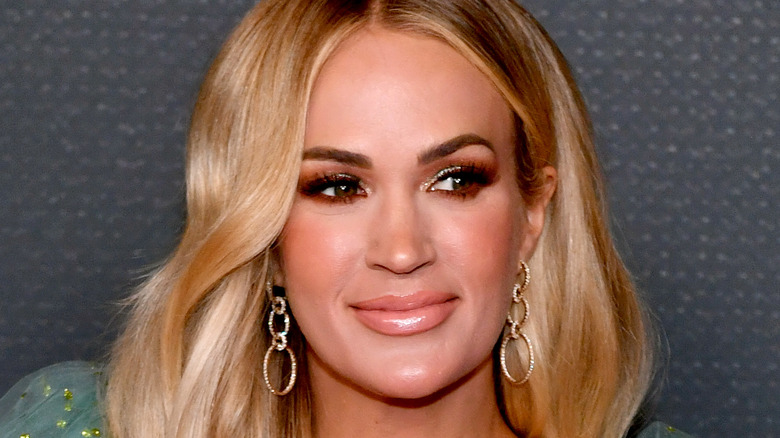 Jason Davis/Getty Images
Among the familiar faces that took the time to wish Lynn a happy 90th birthday were Garth Brooks and Carole King, among others. Joining the chorus of well-wishers were musicians Alan Jackson, Reba McEntire, Maren Morris, Brandi Carlile, Carole King, Martina McBride, Tanya Tucker, Ashley McBryde, and Carly Pearce (via Rolling Stone). Rounding out the list were Faith Hill, her husband Tim McGraw, and, of course, Lynn's long-time friend Dolly Parton, who nodded toward her own hit "I Will Always Love You" in her message.
Fans of the late country star were also able to sign a digital birthday card on Lynn's website, as People goes on to report. On the day that Lynn's death was announced, country singer Carrie Underwood (pictured), who also contributed to Lynn's 90th birthday message, remembered in a tweet, "The first time I met Loretta Lynn was at the Grand Ole Opry at beginning of my career [sic]. I was chatting in the corner with another artist and someone walked behind me and smacked me on the rear end! I turned around and there she was...in a big sparkly dress."