The MLB Tryout You Probably Never Knew George Clooney Had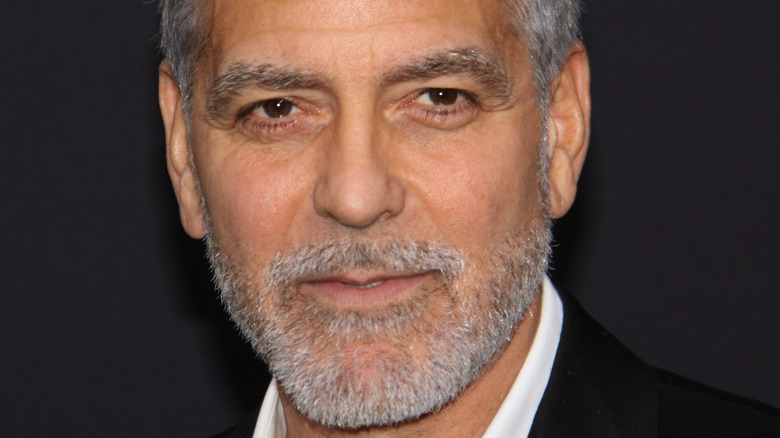 Serge Rocco/Shutterstock
Actor-director George Clooney is among the most instantly-recognizable movie stars of his generation (via IMDb). In addition to his numerous starring roles in film and TV, the Emmy and Academy Award-winning actor is the nephew of classic Hollywood singer and actress Rosemary Clooney. Clooney's also the son of Rosemary's brother, Nick Clooney, a noted Cincinnati, Ohio-area TV personality. With a family like that, it seems natural that Clooney made his name acting on screens large and small.
In addition to his on-screen talent, though, in high school Clooney, who was born in Kentucky in 1961, was not only a talented athlete, but a sports fan. As the actor himself recalled in a 2018 interview with TNT (available to watch now on Youtube) he only got good grades in school to earn free tickets to see one of his favorite Cincinnati-based sports teams play their games.  Based on that interview, if one specific moment in Clooney's life had gone differently, we may now know the "ER" star for a whole other reason entirely.
Clooney grew up a fan of the Cincinnati Reds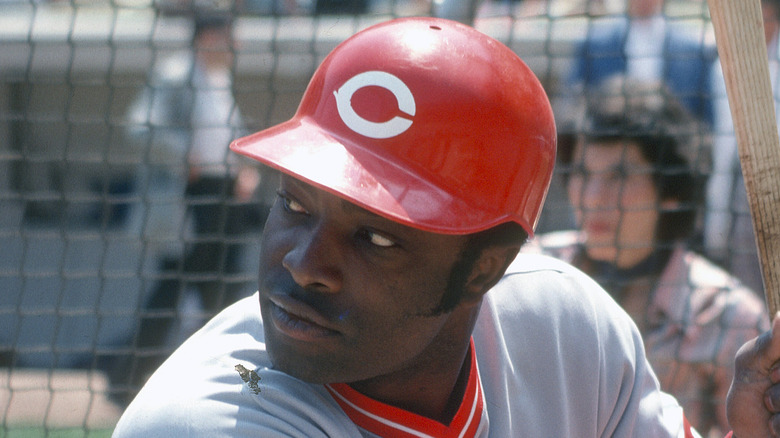 Focus On Sport/Getty Images
In that 2018 interview with TNT, Clooney also noted (via Youtube) he was in his teenage years when MLB's Cincinnati Red were in their heyday, a period of time in which the team was known as the Big Red Machine. That lineup together from 1970 through 1976 included a pre-betting scandal Pete Rose, Johnny Bench, Joe Morgan (pictured), and Ken Griffey. During the period the team won two World Series, five division titles, and four National League pennants, as Britannica notes. 
In that 2018 interview with TNT, Clooney said (via Youtube) "[T]hey were the greatest baseball team in the world and one of the greatest baseball teams ever," and he would know. As a young man, Clooney could play some ball. In a 1990 interview with The Cincinnati Enquirer the varsity baseball player called himself a great outfielder. He could catch anything, but he just couldn't throw. Despite those shortcomings, Clooney dreamed of life in the pros. "I wanted to play pro baseball. I thought that would be it," Clooney said. 
Clooney couldn't hit big-league curveballs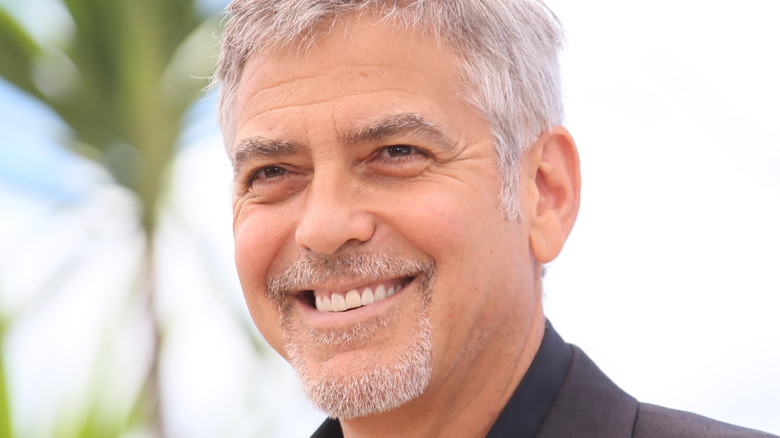 Denis Makarenko/Shutterstock
As The Cincinnati Enquirer goes on to note, in the late 1970s Clooney had his chance to live his big league dreams when he attended not one but two Reds tryout camps. He never made it past the first round. As Clooney recalled in the 2009 book "George Clooney: a Biography" by Joni Hirsch Blackman, in those tryouts he learned he could handle an 80-mph fastball, but when he saw an 85-mph big league curveball, he knew he'd met his match. In Blackman's book, Clooney said "It was such a clear moment in my mind where I thought, that's a game I don't even understand. And that kid doesn't even pitch in the pros — he pitches in the semi pros." 
Shortly after his failed bid to join the Reds, Clooney got his acting break in 1978 and would go on to star in TV hits like "Roseanne" and "ER." Since then he's won a number of Academy Awards among other honors as both a lead and supporting actor, screenwriter, and director (via IMDb). Though it can be hard for a young man to let go of his big-league dreams, fans of Clooney's on-screen performances are sure glad he did.