Pete Rose's Lifetime MLB Ban Explained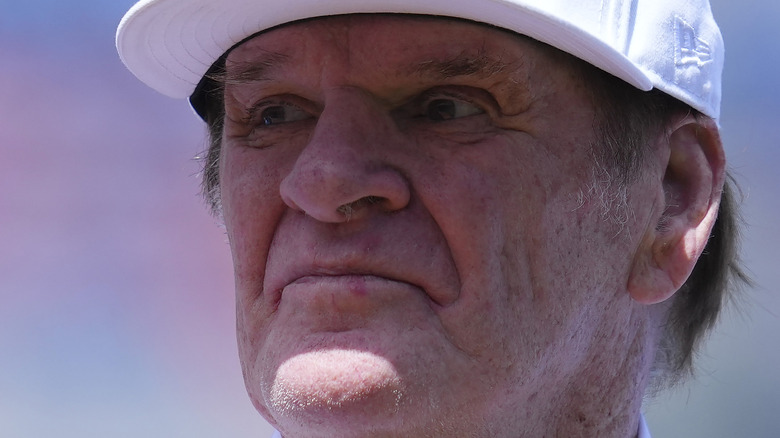 Mitchell Leff/Getty Images
Pete Rose was one of baseball's all-time greatest players, and also one of its most controversial. He attained the most hits out of any player in Major League Baseball history and was dubbed "Charlie Hustle" due to his style of base-running that included nosediving into the bases, which gained him notoriety and fame in the sports world (via Britannica). Starting off in the Cincinnati Reds major league roster in 1963, Rose proved himself to be a very talented baseball hitter and was given the National League Rookie of the Year Award.
Rose played a total of 24 seasons in the league and led the Reds to win two World Championships, and in 1980, when he transferred over to the Philadelphia Phillies, he helped lead the team to win a World Championship that same year. According to Britannica, he remained on the Phillies until 1984, when he started for the Montreal Expos but then transferred back to the Reds to complete the season. After his retirement in 1986 as a player, Rose became a full-time manager for the Reds until 1989, when he was brought under investigation for betting on baseball games (via Britannica).
A Plea for Innocence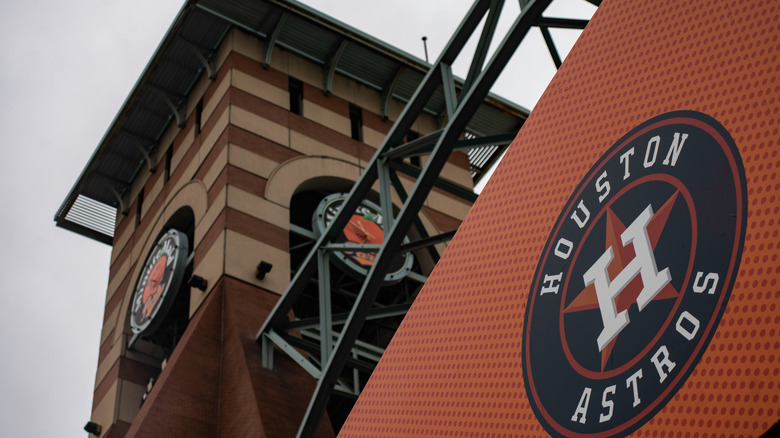 University of College/Shutterstock
In 1989, Pete Rose was accused of betting on baseball games, including the Cincinnati Reds, which he was manager of at the time. Rose initially denied the allegations, but after an investigation was conducted on the matter, he was permanently banned from participating in Major League Baseball by Commissioner A. Bartlett Giamatti (via Britannica). However, two years later, the Baseball Hall of Fame laid out a new rule that states that people who have been banned from Major League Baseball cannot be inducted (via USA Today). This new rule consequentially barred Rose from being inducted, which has led Rose to petition multiple times to be unbanned.
After a cheating scandal involving the Houston Astros, Rose is petitioning once again to be unbanned, with the hopes of being nominated into the Baseball Hall of Fame. The Astros were accused of sign-stealing, which is where one team tries to figure out another team's signals on what to do out on the field. The Astros' used a multitude of techniques, such as having a "runner" tell team players in the dugout what signs the other team was throwing up. In some cases, it is alleged that the Astros wore buzzers to learn what the other team was doing, according to The New York Times. Since no Astros player was suspended or disciplined, Rose has complained that his ban should be lifted (via USA Today).
Mired in Controversy
Mitchell Leff/Getty Images
Pete Rose has continued to be wrapped up in multiple scandals since his 1989 betting days. In 1990, Rose was fined $50,000 and sentenced to five months in prison for committing tax fraud, according to Britannica. In 2017, a girl in Cincinnati, using the plaintiff Jane Doe, accused Rose of having sex with her when she was underage (per The Philadelphia Inquirer). When Rose was asked a question about the case, Rose responded (via The Philadelphia Inquirer), "Sorry about that. It was 55 years ago, babe." Rose admitted in court that he did have sex with the girl but believed she was 16 at the time, which was 1975. Rose was 34 and married with two kids at the time. However, the statute of limitations prohibited Rose from being charged with any crime.
Today, Rose has his own podcast called "Pete Rose's Daily Picks," where he gives viewers stats on different sports games to help them win bets, ironically (via SportTechie). He releases multiple episodes a day, six days a week. Though Rose might've had an amazing career as a professional baseball player, all the controversies he has been involved in have tarnished his reputation, and his hopes of being inducted into the Baseball Hall of Fame may just be wishful thinking.
If you or anyone you know has been a victim of sexual assault, help is available. Visit the Rape, Abuse & Incest National Network website or contact RAINN's National Helpline at 1-800-656-HOPE (4673).