The Rolling Stones' First Manager Made A Potentially Life-Saving Decision By Leaving The Band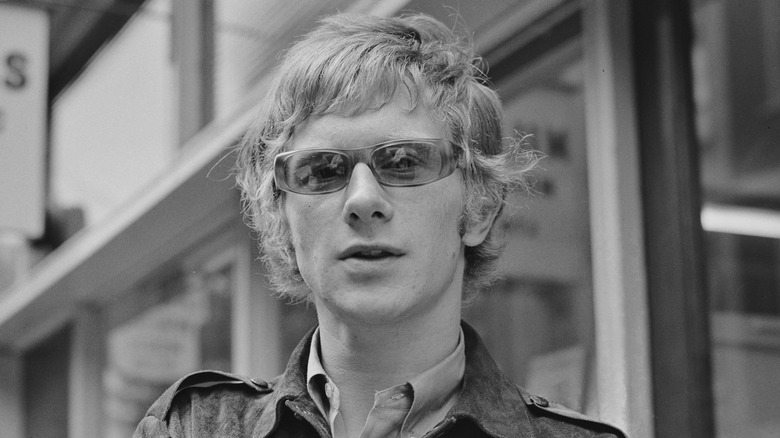 Evening Standard/Getty Images
Andrew Loog Oldham has the unique distinction of introducing the world to the Rolling Stones. His accomplishment is made all the more impressive considering he became their manager and producer when he was only 19 years old. According to Far Out Magazine, he first discovered the band in 1963 upon the recommendation of music journalist Peter Jones and was immediately fascinated by them. Oldham set up a meeting with the band, along with his management partner Eric Easton, and they all hit it off. Not long after, Oldham and Easton managed to get the Rolling Stones a recording contract with Decca, all while Oldham was younger than the band members.
Oldham may've been young, but he was a hard worker, and it was only a short time before he got the band in the studio to record and release their debut album in 1964, as per Far Out. Not long after that, the album ended up on the top music charts, and the Rolling Stones began their path to stardom. This was also when Oldham exerted a fair amount of creative control of the band by pressing Jagger and Richards to write their own music, and turning them from a Beatles knock-off into a bad boy rock 'n' roll outfit; Oldham once said, "When The Beatles were having hit records and bridging the generation gap, The Stones were saying, you either like us or f*** off."
Why Oldham left the Rolling Stones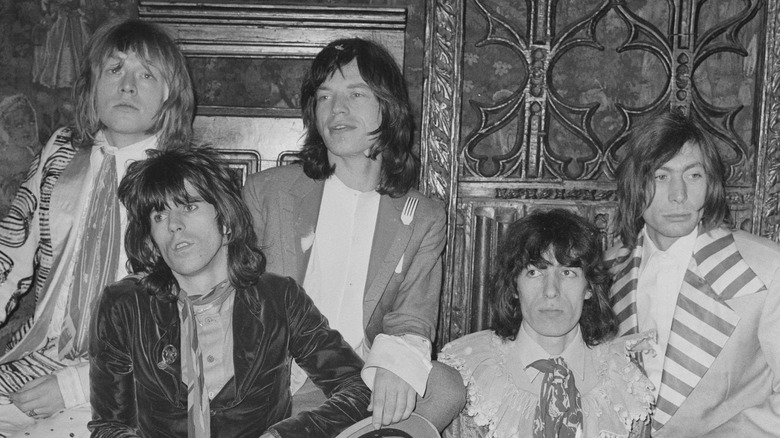 Evening Standard/Getty Images
In 1967, the Rolling Stones became embroiled in a controversy that further cemented the bad boy image established by Andrew Loog Oldham. According to History, there was a raid at Rolling Stones guitarist Keith Richards' Redlands estate that, while it failed to produce much in the way of illicit drug paraphernalia, did include the discovery of a mostly nude Marianne Faithfull which authorities tried to claim was the result of drug use. It was an infamous case that lasted for months, and yet Oldham was nowhere to be found. As stated in a Yesterday's Papers video (via YouTube), Oldham was expected to handle the mess and protect the Stones' image, but had actually fled to the U.S. to dodge the authorities. The members of the band felt that he had behaved in a cowardly fashion, resulting in the dissolution of their relationship.
However, that's not quite how Oldham sees it; as stated in Far Out Magazine, he had succumbed to the stereotypical rock 'n' roll lifestyle of excessive drinking, drug abuse, and partying. It was when he realized that managing one of the biggest rock bands in the world that he could no longer function as their manager, stating, "Managing the Stones] was never tough until I could not keep a handle on myself. Then I had to leave." The story of how he and the Rolling Stones split is made more complicated by Oldham's belief that he had taken the band as far as he could, declaring that "my work here is done."
Oldham's later life and career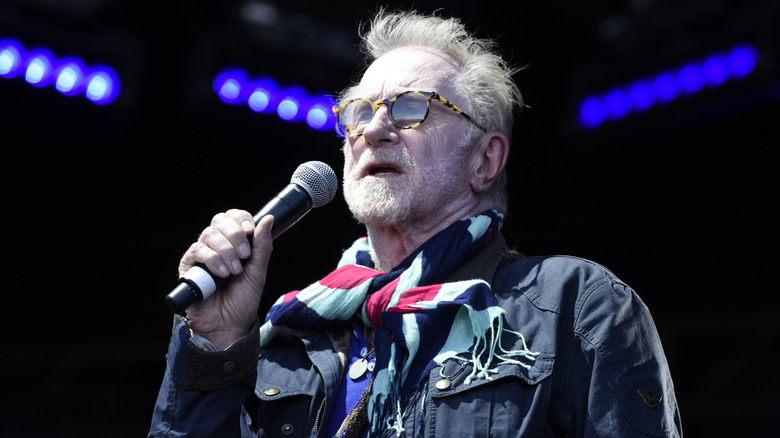 Tim Mosenfelder/Getty Images
Far Out Magazine states that Andrew Loog Oldham was ousted from (or left) his role as manager of the Rolling Stones in 1967, but he remained in the music business for some time afterward. Even before his relationship with the band had dissolved, 1965 saw him found the record label, Immediate, with Tony Calder as his business partner, according to AllMusic. While the label only lasted until 1970, it had signed some top acts in the British rock scene, including Rod Stewart, John Mayall, Fleetwood Mac, and Humble Pie, among others, per Discogs.
Since then, Oldham has popped up now and then in the music business; AllMusic states that he worked as a freelance producer for such bands as Donovan, Humble Pie, and the Werewolves, but had little success. He eventually married Colombian model Esther Farfan and moved to Colombia, where he worked with some bands in his new home country. His place in rock 'n' roll history was solidified in 2014 when he was inducted into the Rock & Roll Hall of Fame.