How The Son Of Barney's Creator Landed In Prison
Lester Balajadia/Shutterstock
These days, children's TV is dominated by "Peppa Pig," "Bluey," "PAW Patrol," and the like. But though he's been off the air (save for in reruns) for 12 years, a few decades ago, there was nothing bigger in children's television than Barney, the purple dinosaur (via Distractify). He began in 1992 on PBS, and similarly to another PBS property featuring costumed actors, the show featured the star of the show interacting with real children on the set (per The New York Times). You may recognize at least one of those children: Selena Gomez got her start on the show as a preteen, according to E! Online.
Of course, children's TV is produced by adults, written by adults, directed by adults, and often performed by adult actors manipulating puppets, occupying full-body costumes, or otherwise interacting with the kids on the set. And sometimes, adults in the TV industry experience adult problems. Such was the case for the creator of Barney when her son was sentenced to 15 years in prison for an act of violence.
Sheryl Leach Creates Barney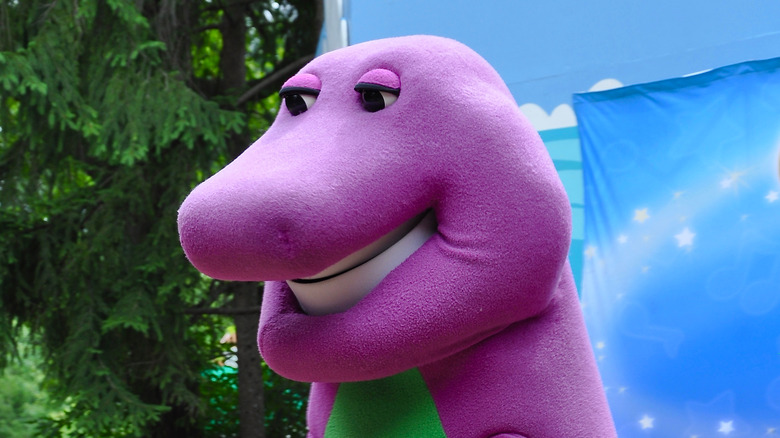 Lester Balajadia/Shutterstock
Barney was created by a Texas former schoolteacher and former marketing executive named Sheryl Leach, according to the Chicago Tribune. At some point or another in her career, she noticed that most children's programming was aimed at older kids, such as those getting ready for school (à la "Sesame Street") or those already in school. There was no market for younger preschoolers. "My idea was that generally preschoolers go to sleep with a snuggly like a teddy bear, and I thought: 'Wouldn`t it be neat if the thing I loved so much could come to life and interact with me?,'" she said (per the Chicago Tribune).
Fortunately, she had connections in her family capable of making things happen, and after coming up with the idea for the beloved purple dinosaur, she and her father-in-law — who owned an educational publishing company — were making phone calls. Before long, they signed a contract with PBS, and soon enough, Barney was the biggest thing going, even packing in 35,000 children and parents for a meet-and-greet in Chicago.
Patrick Leach Shoots A Neighbor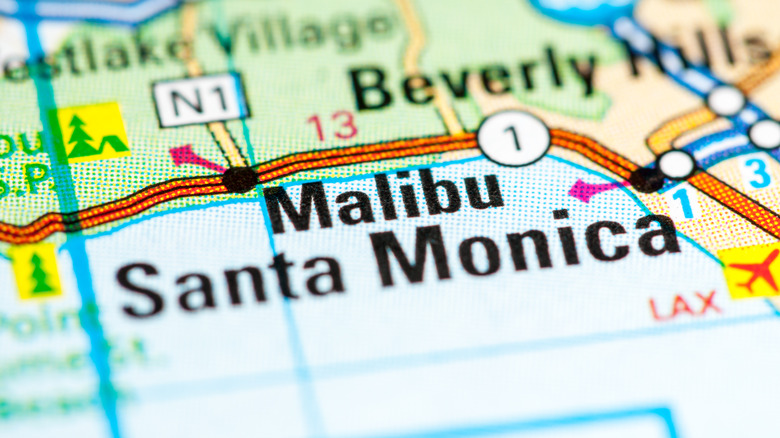 SevenMaps/Shutterstock
In January 2013, Patrick Leach, the son of Barney creator Sheryl Leach, got into a conflict with an unidentified neighbor in Malibu, California (via the Los Angeles Times). The reason for the beef between the neighbors is not clear, but on January 9, Leach donned body armor and weapons and then drove to his neighbor's house and honked his horn. When the neighbor went outside to see what was going on, an argument ensued, and Leach shot his neighbor in the chest before driving off. Police picked him up a short time later and arrested him; the neighbor survived.
In May 2015, Patrick Leach pleaded no contest to assault with a semiautomatic firearm and shooting from a motor vehicle, causing great bodily injury (per CBS News). A couple of months later, in July, he was sentenced to 15 years in prison. A search of the California Department of Corrections Inmate Locator function did not reveal any inmates named Patrick Leach still within that state's prison system.