The Artist Who Deeply Regretted Denying Weird Al Permission To Use His Song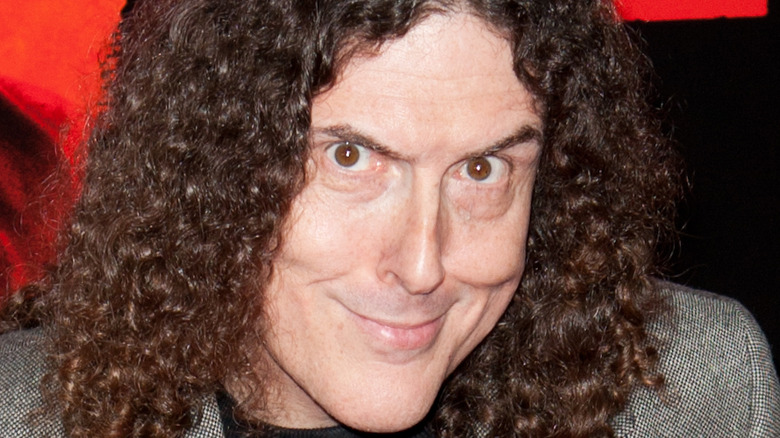 Photo Works/Shutterstock
Weird Al Yankovic rose to fame doing parodies of songs in the 1970s. In the 1980s, he became a household name with songs like "Eat It" (a parody of Michael Jackson's "Beat It") and "Like a Surgeon (a parody of Madonna's "Like a Virgin"). Even decades later, he scored a No. 1 album on the Billboard charts with "Mandatory Fun" in 2014. Throughout his career, he sought out permission from a song's original artist before recording his parody despite the fact that copyright laws do not bar him from making parodies, according to his website.
Most artists — such as Kurt Cobain, who referred to Yankovic as a "genius" — granted Yankovic permission and were even excited to have him do a parody of their songs. Yankovic spoke to Cobain before releasing a parody of the Nirvana song "Smells Like Teen Spirit" and an accompanying music video (per Kerrang). However, not everyone said yes when Yankovic came knocking.
Rapper Coolio did not approve of Amish Paradise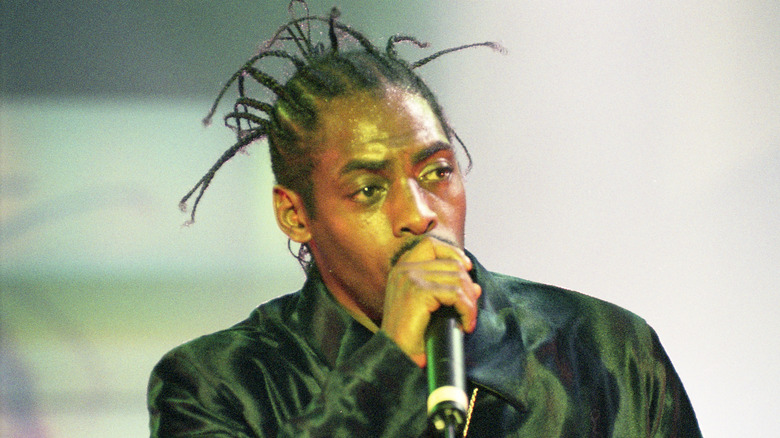 Jmenternational/Getty Images
In the mid-1990s, Weird Al Yankovic approached rapper Coolio and asked to do a parody of his song "Gangsta's Paradise." Coolio said no, but as previously mentioned, there are no copyright laws against parodies. Yankovic released "Amish Paradise" in 1996. Coolio was angry about the parody, but Yahoo reported that he later considered his reaction to be "one of the dumbest things I did in my career." Coolio admitted that his ego got in the way, and once he gave the topic some more thought, he remembered that Michael Jackson gave Yankovic the go-ahead to parody more than one of his songs. If Jackson didn't get angry, then why should he? "I've since apologized to him," Coolio stated when speaking to the Institute of Production & Recording in 2011.
Yankovic's website states that he was initially unaware that Coolio did not give him permission to release "Amish Paradise." When Coolio's record label approved the song, Yankovic did not know that the approval was not coming directly from Coolio. Luckily, the misunderstanding did not lead to a lifetime of ill will between them.
Weird Al Yankovic and Coolio eventually patched things up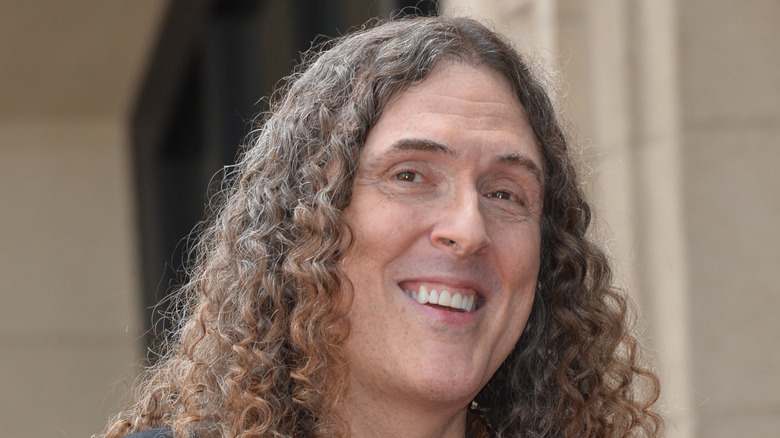 Featureflash Photo Agency/Shutterstock
Coolio died suddenly in September 2022. People reported that among the subsequent tributes to him was one from Weird Al Yankovic. Yankovic posted a photo of them together with the caption, "RIP Coolio." "Amish Paradise" has racked up 126 million views on YouTube and 30.9 million Spotify streams.
Mental Floss lists other artists who turned down Yankovic when he asked to make a parody, including Paul McCartney and Prince. Yankovic wanted to turn McCartney's "Live and Let Die" into "Chicken Pot Pie." Though McCartney personally had nothing against Yankovic, he has long been a vegetarian and did not want Yankovic to use his music for a song about chicken. Yankovic approached Prince on two occasions. The songs in question were "Kiss" and "1999," but Prince did not give his blessing for Yankovic to parody either.
Daniel Radcliffe is another celebrity who has entered the world of Weird Al. He plays Yankovic in the film "Weird: The Al Yankovic Story." In true Yankovic fashion, the film is itself a parody of Yankovic's life thus far (per Entertainment Weekly).