Swedish Blood Banks' Perfect Reason For Why They Give Donors An Update On Their Sample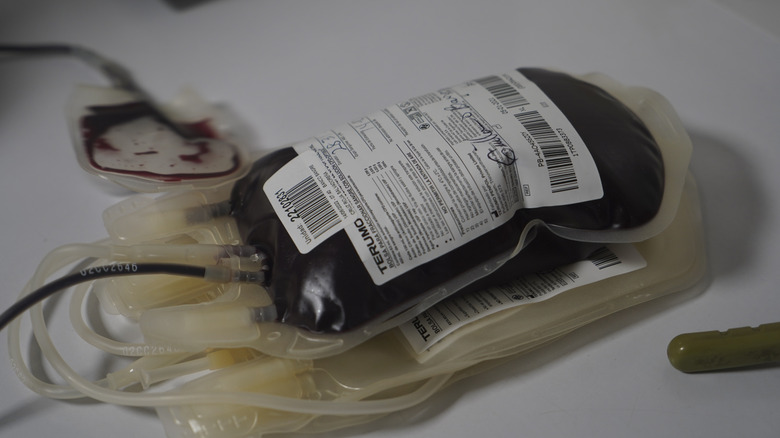 Aphotografia/Getty Images
A fear of needles may be the reason why so few people give blood, but a simple text may be enough to get them to donate and perhaps save a life. According to a 2015 report in Time, in response to dwindling blood donor numbers and decreasing blood bank reserves, Sweden has been incentivizing citizens to give by sending donors a text message to acknowledge that their contribution has been given to someone in need, instilling a feeling of accomplishment and increasing the likelihood of them donating again in the future.
As stated in Smithsonian Magazine, the program was first tried in Stockholm, but expanded to other regions in Sweden when the initial test was met with a positive response. Karolina Blom Wiberg, a communications manager with Blodcentralen Stockholm, told the Independent that, "We are constantly trying to develop ways to express [donors'] importance. We want to give them feedback on their effort, and we find this is a good way to do that."
The how and why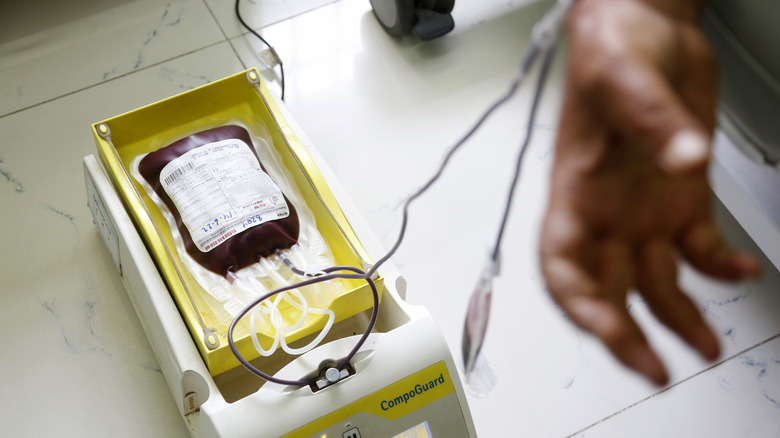 Mohammed Hamoud/Getty Images
Smithsonian Magazine states the program enables donors to not only receive nudges via text message but also on Facebook, gently prodding them to give blood again. For those who haven't donated blood yet but are interested, they can visit the Stockholm blood service website to see blood bank reserves; by allowing citizens to see blood shortages in real time, they may be more incentivized to donate. The social media aspect can also help provoke others, particularly young people, into folding up their sleeves for a worthy cause.
There's some scientific research to back up the idea that modern communication can incentivize citizens into giving back; a study conducted by researchers at Johns Hopkins discovered that, through Facebook's feature of allowing users to share the organ donor status, a single day saw a 21-fold increase in the number of people who registered to become organ donors. Who knew that FOMO could be put to such good use?
The response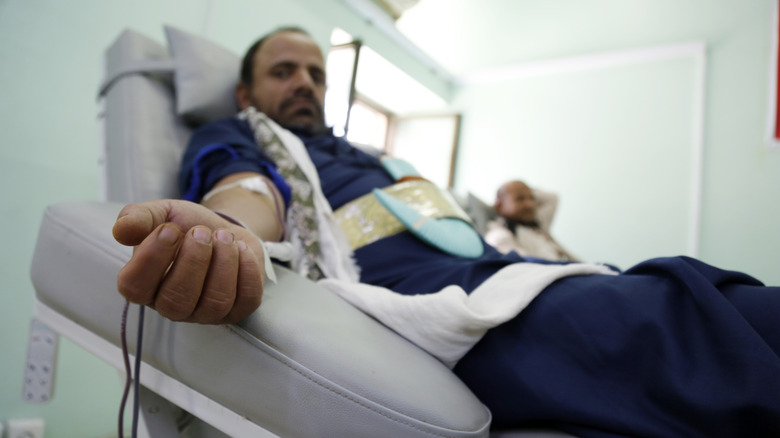 Mohammed Hamoud/Getty Images
According to the Toronto Star, Sweden's attempts to encourage citizens to donate blood have been met with a very positive response, especially from its target audience of young people, such as millennial Shadi Jawhari, who stated that "it made me feel important. It really lets you know that you participated in saving someone else's life. What could be more motivating than that?" The Newbie Guide to Sweden reported in 2020 that the reminder-via-text program was still in place.
Karolina Blom Wiberg has noted the initiative's success on social media, telling the Toronto Star, "It's a great feeling to know you made such a big difference and maybe even saved someone else's life. We get a lot of visibility in social media and traditional media thanks to the SMS. But above all we believe it makes our donors come back to us, and donate again." Sweden isn't the only country implementing more modern means of inspiring people to donate blood; Canadian Blood Services launched the GiveBlood App in 2014, which streamlined the process for prospective donors by allowing them to look up nearby clinics and set up appointments. The American Red Cross offers similar information via text.