Why The Fonda Acting Family Owed Their Careers To Marlon Brando's Mother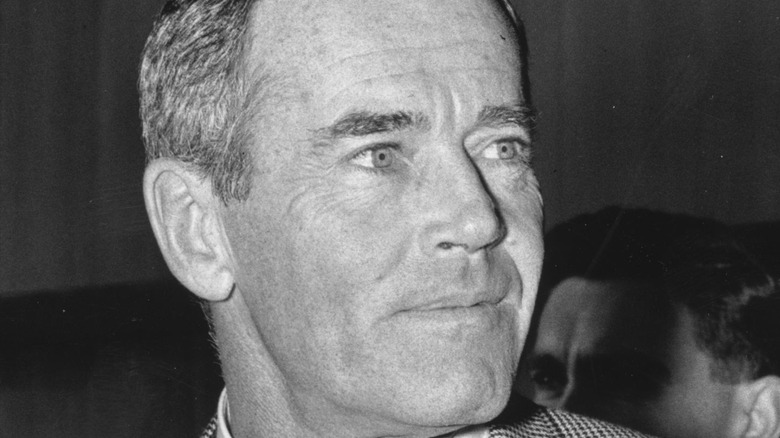 Evening Standard/Getty Images
While the expansive Coppola family may be widely considered the premier Hollywood clan, let's not forget that the Fonda acting family has played an important role in film history as well. The current generation consists of Bridget Fonda, who's been seen in such films as "The Godfather Part III", "Single White Female," "Singles," and "Jackie Brown;" and Troy Garity, who's most known for his recurring role in the "Barbershop" film series. Go back a generation to Bridget's dad and Troy's mom, and you have Jane and Peter Fonda, respectively. 
Jane first rose to prominence with the film, "They Shoot Horses, Don't They?," followed by such films as "Klute" and "Fun with Dick and Jane," while Peter established himself has a Hollywood rebel in films like "Easy Rider," "Dirty Mary, Crazy Larry," and "Race with the Devil."
Of course, none of these talented actors would be here were it not for the patriarch of the Fonda acting family, Henry Fonda, who has gone down as one of the all-time greatest actors in film history, and is number six on "AFI's 100 YEARS...100 STARS." His notable films include "The Grapes of Wrath," "12 Angry Men," "Once Upon A Time In The West," and many others.
Henry Fonda's interesting start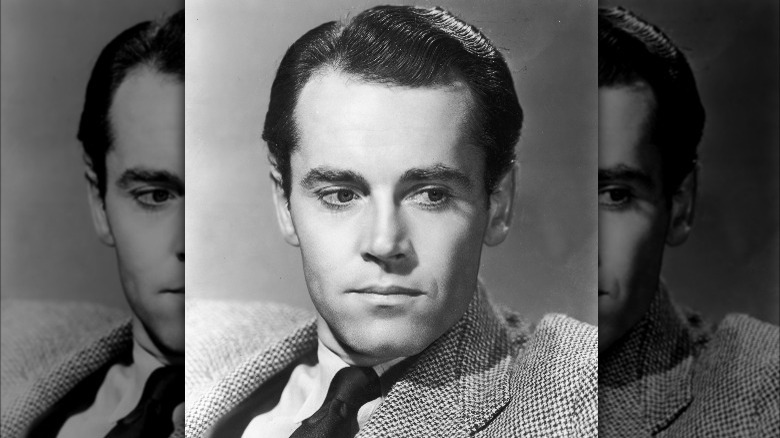 Hulton Archive/Getty Images
Henry Fonda may get all the credit for starting a family of successful actors, but there's at least one more person who deserves some of that credit, and that's Dodie Brando, the mother of acting legend Marlon Brando. According to the Omaha Community Playhouse, Dodie was closely associated with the Nebraska-based theater company, and even starred in their inaugural 1925 play, "The Enchanted Cottage." The Playhouse was in need of a young man to play the lead in the opening play of their first season, "You and I," and so Dodie reached out to her friend Herberta Fonda and asked if her son Henry would be interested in the role, which he accepted.
Henry must've really enjoyed his time as an actor, as it was only within a matter of days that he decided to switch his career focus to acting, eventually moving to New England to hone his thespian craft (per the Guardian). The world would've been robbed of a serious acting talent had Dodie not asked her friend Herberta that fateful question.
A critically-acclaimed acting family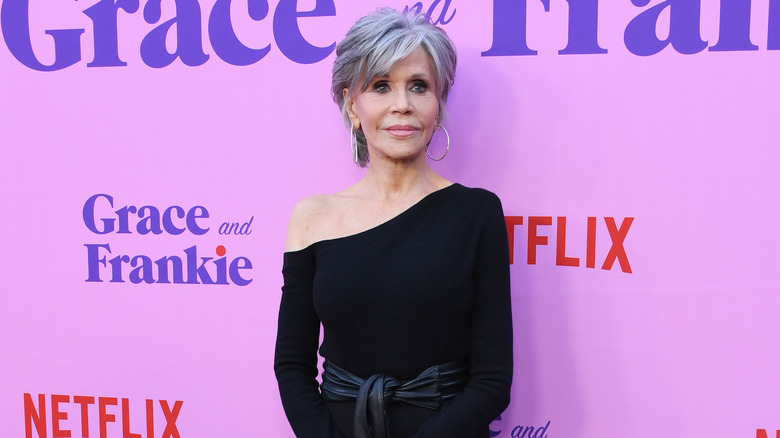 Jon Kopaloff/Getty Images
Peter Fonda would go on to have an impressive and prolific acting career that lasted almost fifty years. He was nominated for three Academy Awards, winning one for 1981's "On Golden Pond" (his final film role), and received an Honorary Award that same year. While he's generally known for his gentle, soft-spoken persona that suited him in more lighthearted films, he wasn't afraid to tackle more serious roles, such as military figures in 1965's "Battle of the Bulge" and 1976's "Midway."
The Fonda children would go on to achieve similar critical success in their own careers: Jane has been nominated for seven Academy Awards, winning two for 1971's "Klute" and 1978's "Coming Home," Peter received two Academy Award nominations, one for writing "Easy Rider" and the other for acting in "Ulee's Gold," Bridget was nominated for two Golden Globes for her roles in "Scandal" and "After Amy," and Troy Garity received a Golden Globe nomination for his role as Barry Winchell in "Soldier's Girl."