The Disturbing Story Of The 'Black Widow,' Stacey Castor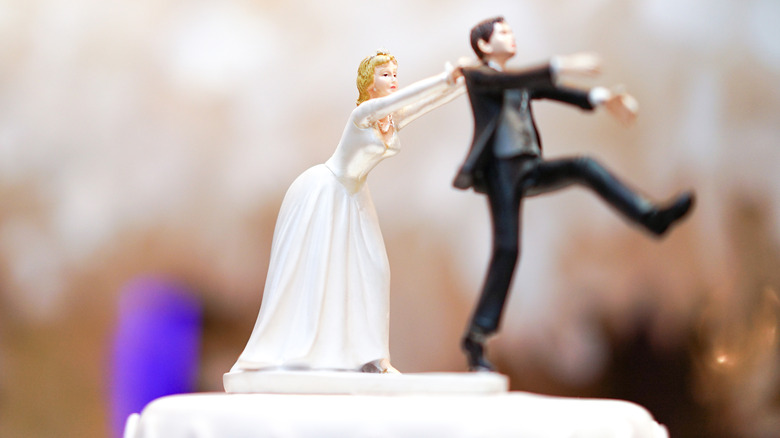 Surachet Jo/Shutterstock
In April 1990, ABC News writes that Stacey Castor married Michael Wallace. According to All That's Interesting, the couple, who were also the proud parents of daughters Ashley and Bree, appeared to have a happy marriage. However, tragedy struck in January 2000, when Wallace suddenly died at the age of 38. Prior to his death, Castor had been contemplating divorcing him. Wallace, on the other hand, had been complaining of feeling unwell. Although he went to a doctor, they could not come up with a proper diagnosis. It was later concluded that he had died of a heart attack.
Nevertheless, Oxygen reports that Castor was able to find love again not long after Wallace's death. In 2001, she met David Castor when he hired her as a secretary. Per ABC News, the pair hit it off and married in August 2003. Castor notes that her daughters were unhappy with this new union. Even so, she paid little attention to their dismay because in her words "David was support and strength and security to me." On August 25, 2005, Castor made a 911 call that changed the trajectory of her life (via A&E). She explained that David had locked himself in his room in their Syracuse home and had never left for work.
When the police arrived, ABC News reported that they entered the room and found that David had killed himself. His body was on the bed and next to him was a glass full of antifreeze (per Oxygen). There was, however, no suicide note.
Her second husband's death raised alarms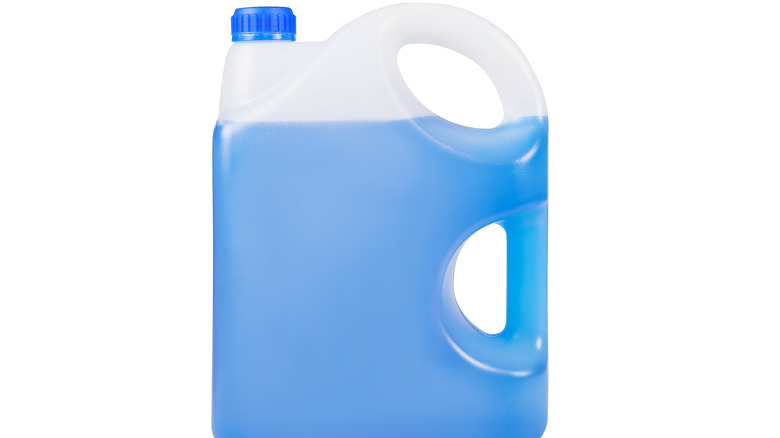 maksimee/Shutterstock
According to ABC News, Castor did not seem phased by her husband's cause of death. One detective noted that she said, "David had been depressed because he had recently lost his father — and that possibly his drinking and suicide that weekend was as a result of him being depressed about his father's death." Oxygen states that a medical examiner also ruled that David had killed himself using a bottle of antifreeze that was in his room. Despite this conclusion, the authorities were not entirely convinced. A search of the home turned up a turkey baster with traces of antifreeze. Furthermore, David, who had a son, had left everything in his will to Castor and her daughters.
It was becoming clear to detectives that Castor had likely played a role in David's death (via ABC News). Oprah Daily reports that this theory gained traction when investigators looked into Castor's first husband's death. As Detective Dominick Spinelli put it, there were "certain similarities" in both cases. For one, it was determined that Wallace's symptoms correlated with antifreeze poisoning. Per A&E, investigators then decided to exhume Wallace's body to look for signs that he too had died from ingesting antifreeze. When his remains were examined, they found that his organs were covered in crystals. This indicated that Wallace had indeed died from antifreeze poisoning.
ABC News writes that investigators zeroed in on Castor and questioned her about David's death. That's when she accidentally told investigators, "I poured him the antifree — I mean cranberry juice" (per Oxygen).
Stacey Castor attempted to frame her daughter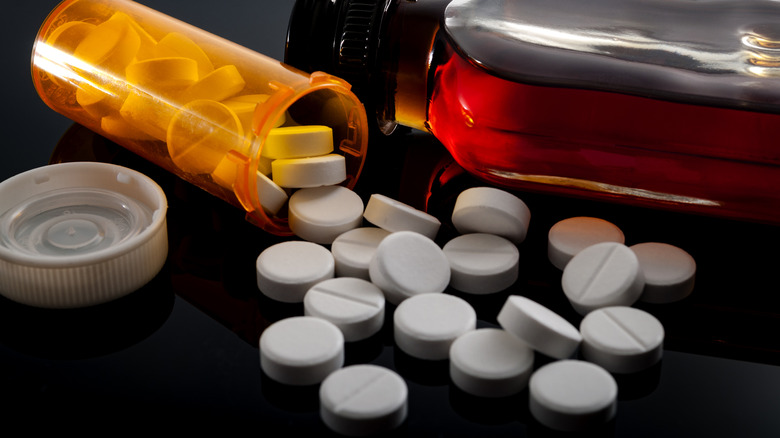 Victor Moussa/Shutterstock
With this slip-up, Castor stopped the interview (via ABC News). She then developed a sinister plan involving her daughter Ashley. Ashley had been told by detectives that her father, Michael Wallace, may have been poisoned with antifreeze. Confused, Ashley called Castor, who suggested they should drink. All That's Interesting reports that Castor made Ashley drinks and each time she consumed them, she felt lethargic. They drank two nights in a row until Ashley woke up in a hospital room. According to a 911 call made by Castor, Ashley had mixed alcohol with pills. Furthermore, her sister Bree had discovered a suicide note.
Oxygen explains that Ashley's alleged suicide note said that she had killed Wallace and David Castor. Per ABC News, Ashley was close to dying but survived. When she was questioned by detectives about her note, Ashley was stunned and vehemently denied murdering her father and stepfather. When detectives looked into the suicide note, they discovered that it had been written on Castor's computer while Ashley was at college.  Shortly after, Castor was arrested for David's murder and for the attempted murder of Ashley.
ABC News states that Castor denied everything. Nevertheless, she was found guilty of second-degree murder, attempted murder, and the forging of David's will (per A&E). Oxygen notes that she received a 51-year sentence without the possibility of parole. Because there was no possibility that she would ever be free, Castor was not charged with Wallace's murder. Stacey Castor died behind bars in 2016 at 48 years old.