Jennifer Bastian's Murder Was Solved By A Detective Whose Career Was Inspired By The Crime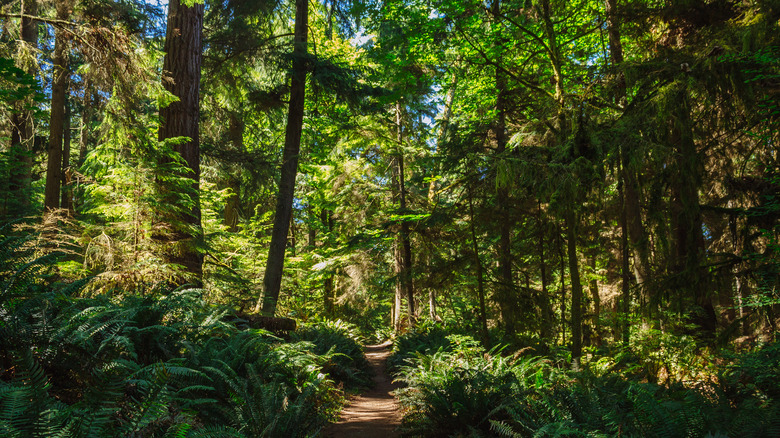 Matthew McNeil/Shutterstock
On August 4, 1986, Jennifer Bastian went on a bike ride at Point Defiance Park in Tacoma, Washington. According to King 5, the 13-year-old left a note for her family to notify them that she had left but would return by 6:30 pm. When Bastian failed to arrive home, Oxygen reports that a search ensued for the young girl. Three weeks after her disappearance, a jogger at the park came across a revolting smell and called 911 (via A&E). It was then that police found Bastian's remains in an isolated area. Horrifically, she had been strangled and sexually assaulted. Only a few months before, 12-year-old Michella Welch, also from Tacoma, had been brutally murdered and sexually assaulted at nearby Puget Park.
Needless to say, both killings shocked the Tacoma community. According to NBC News, their cases eventually went cold. Initially, it was believed that Bastian and Welch were killed by the same person (per A&E). Oxygen notes that the girls were similar in age and appearance. Furthermore, the M.O. in both cases was identical. However, it took the determination and dedication of Detective Lindsey Wade for Bastian and Welch to receive justice.
The Cinemaholic states that Wade hails from Tacoma and was 11 when the girls were murdered. She told Dateline that it was then that she realized that she was not as safe as she thought she was in her hometown. Per NBC News, this and the Anne Rule book "The Stranger Beside Me" based on Ted Bundy, later inspired Wade to join the Tacoma Police Department.
DNA from a bathingsuit changed everything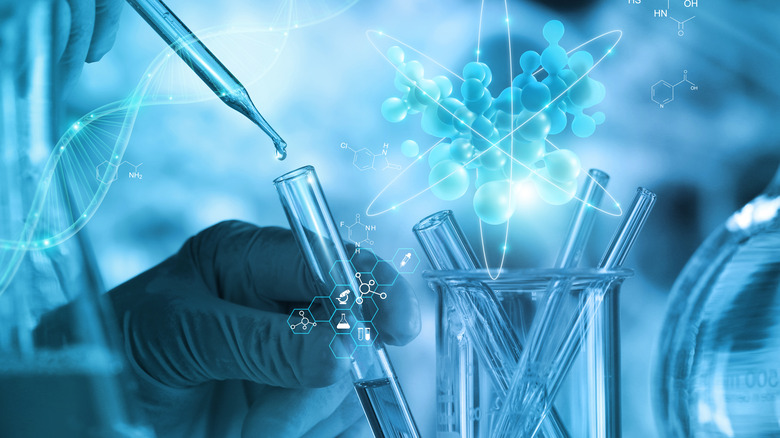 PopTika/Shutterstock
NBC News reports that Wade eventually worked herself up to Tacoma's cold case unit. As she delved into Bastian and Welch's murders, Oxygen writes that she decided to look into DNA evidence from both crime scenes. While there was DNA on Welch's body, there was none on Bastian's. Moreover, the DNA found on Welch had zero hits. That's when Wade decided to test Bastian's swimsuit. 
She told NBC News that this hadn't occurred to her before. Wade explained, "I think the assumption prior to that was that her swimsuit must have been removed prior to any sexual assault occurring because it was found down around her ankle at the time that she was recovered."
NBC News notes that Wade assumed that if DNA was found in the bathing suit, it would match the DNA from Welch. To her complete surprise, A&E states that the DNA belonged to a different man. In other words, there were two different killers. Despite this revelation, the DNA also didn't match anyone from the national CODIS database (via Oxygen). Undeterred, Wade continued her investigation. When the FBI and a genealogy expert got involved, they were able to provide Wade with a list of possible suspects with data from public genealogy sites. 
When that also failed, Wade went back into the cold case file, which had 2,300 possible suspects (via Oxygen). In 2018, the FBI was able to find 160 of these individuals to collect their DNA. Kiro7 explains that this included Robert Washburn, from Eureka, Illinois.
Robert Washburn was sentenced to 27 years in prison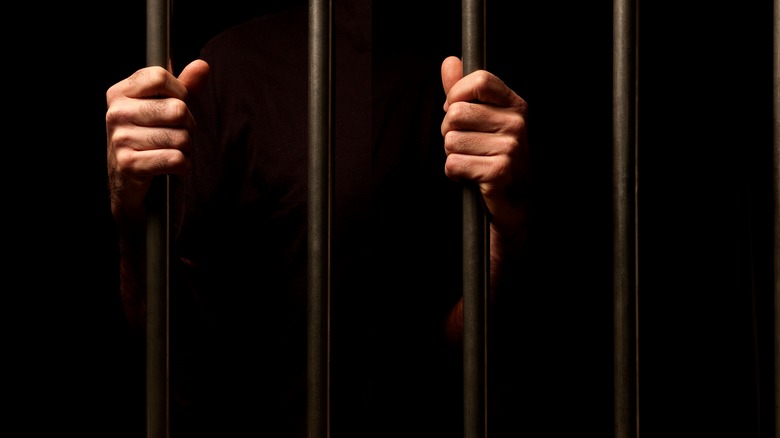 angelo gilardelli/Shutterstock
According to A&E, Washburn had lived in Tacoma at the time of Bastian and Welch's murder. He had been on the suspect list because he had called the police to give them a tip regarding Welch's case. Oxygen adds that Washburn's name was also provided to Detective Wade by a genealogy expert. Wade had her killer; the DNA found in Bastian's bathing suit was a match to the DNA Washburn had given to the FBI. Per Kiro7, Washburn confessed and pled guilty to Bastian's murder in 2019. Although he remained quiet in court, he wrote a statement apologizing for her death. It stated, "I recognize there is little that my words can do to diminish the tremendous sense of pain and loss that this crime caused to many people."
King 5 states that Washburn received a 27-year prison sentence. Then 61, Kiro7 notes that he will be eligible for parole after serving a minimum of 20 years. As for Welch's case, Oxygen explains that revolutionary DNA techniques also led investigators to Gary Hartman. In 2018, he was arrested for Welch's murder (via NBC News). He was sentenced to a maximum of 320 months — or more than 26 years in prison in March 2022 (per another article from King 5).
Despite retiring from the force in 2018, Wade knows her efforts ultimately led to both Washburn and Hartman's convictions. Now a real estate agent (via The Cinemaholic), Wade told A&E that telling Bastian's mother that her killer had been found "was the best day of my career."