Before His Time In Space, Astronaut James McDivitt Led An Illustrious Military Career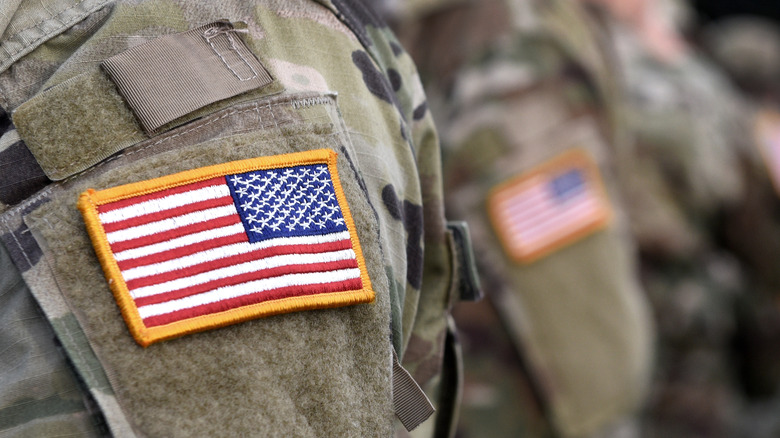 Bumble Dee/Shutterstock
Renowned astronaut James McDivitt died at the age of 93 in October 2022 (per CNN). According to People, McDivitt made history in early space exploration when he commanded the Gemini IV and Apollo 9 missions. Notably, NASA writes that he contributed to the advancement of the spacewalk with the 1965 Gemini IV mission. The New York Times reports that his close friend and fellow astronaut, Edward H. White, space walked for 20 minutes, an astounding feat for the time. 
Simply put, McDivitt's efforts eventually allowed astronauts to set foot on the moon in 1969. Four months before this occurred, McDivitt flew on Apollo 9 to see if putting humans on the moon was even possible. Of this experience, McDivitt — who was joined on the Apollo 9 mission by Rusty Schweickart — said (via NBC News), "I looked at Rusty and he looked at me, and we said, 'Oh my God! We're actually going to fly something like this?' So it was really chintzy. ... it was like cellophane and tin foil put together with Scotch tape and staples!" 
Born in Chicago in 1929, The New York Times states McDivitt was raised in Kalamazoo, Michigan. In 1959, CNN states that McDivitt graduated from the University of Michigan with a degree in aeronautical engineering. However, prior to this and his career at NASA, he was a military man.
He joined the Air Force when he was 20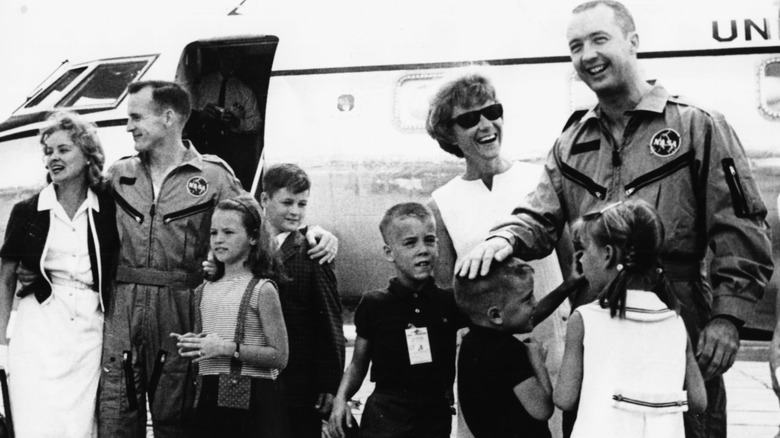 Keystone/Getty Images
Per The New York Times, James McDivitt attended Jackson Junior College sometime after graduating high school. But with the start of the Korean War, he joined the Air Force in 1951 (via CNN). McDivitt was only 20 years old (via Military.com). Moreover, he had never even been inside a plane before. Despite his lack of experience, McDivitt was not deterred and was trained as a pilot. When describing this time period of life, he said (per Military.com), "Fortunately, I liked it." The Air Force reports that in May 1952, McDivitt was named a second lieutenant. By November of that year, he had officially completed his training.
According to NASA, McDivitt flew 145 combat missions while in Korea. The Air Force adds that he was part of the 35th Bombardment Squadron. In 1953, McDivitt returned home to the United States, where he was subsequently stationed as a pilot for the 19th Fighter Interceptor Squadron at Dow Air Force Base in Maine. He later attended flying school at the Tyndall Air Force Base in Florida before being stationed at the McGuire Air Force Base in New Jersey. There, McDivitt served as a pilot and flight commander with the 332d Fighter Interceptor Squadron. All in all, he received various medals for his military service, including two Distinguished Service Medals from the Air Force.
He was selected to be an astronaut in 1962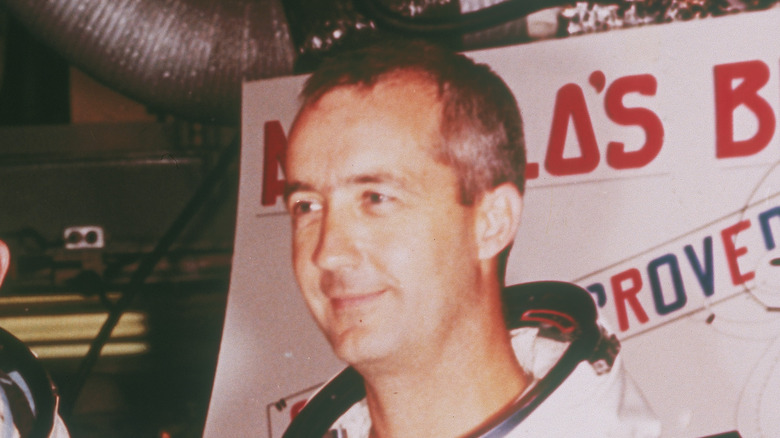 Print Collector/Getty Images
The New York Times reports that the Air Force ensured that James McDivitt completed his education in 1959. From there, the Air Force explains that he became a student test pilot at the Edwards Air Force Base in California. McDivitt then trained at the Air Force aerospace research program. By 1962, he had been chosen as an astronaut for NASA alongside Neil Armstrong (per NBC News). With the success of the Gemini IV and Apollo 9 missions, McDivitt made a slight career change and became the manager of lunar landing operations for NASA. He explained why he made this decision in 1999 (per NBC News): "After I flew Apollo 9 it was apparent to me that I wasn't going to be the first guy to land on the moon, which was important to me." McDivitt added, "And being the second or third guy wasn't that important to me." 
NASA reports that he retired from both the Air Force and NASA in 1972. He left the military with the rank of brigadier general. According to The New York Times, McDivitt later worked for various corporations, including the Consumers Power Company, Pullman, and Rockwell International. Although his cause of death has not been reported, James McDivitt died in his sleep in Tucson, Arizona.