LeBron James And Kareem Abdul Jabbar's Feud Explained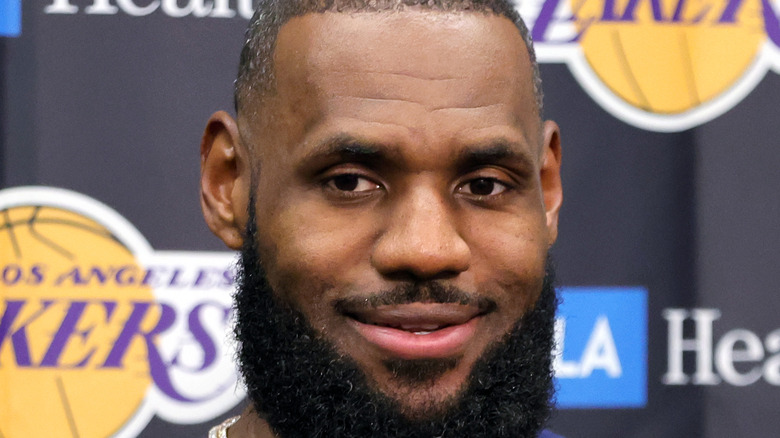 Ethan Miller/Getty Images
Los Angeles Lakers' LeBron James is set to become the NBA's all-time leading scorer. The title is currently held by Kareem Abdul-Jabbar, who retired from professional basketball in 1989 at the age of 42. Abdul-Jabbar accumulated 38,387 points during his 20 seasons in the NBA, and he set the scoring record in April 1984. According to ESPN, James may be able to break Abdul-Jabbar's record as early as January 2023, provided he participates in all the games until that time. As of writing, James has 37,093 points.
James and Abdul-Jabbar have a lot of similarities, as noted by The Game Haus. The latter played most of his career with the Los Angeles Lakers, the same team James has been with since 2018. Both have appeared in movies, too. One would think that the two basketball greats would speak highly of each other, but that hasn't been the case. In terms of basketball, praises have been given from both sides, but Abdul-Jabbar publicly said a few words that seemingly didn't sit well with James.
Kareem Abdul-Jabbar's criticism about LeBron James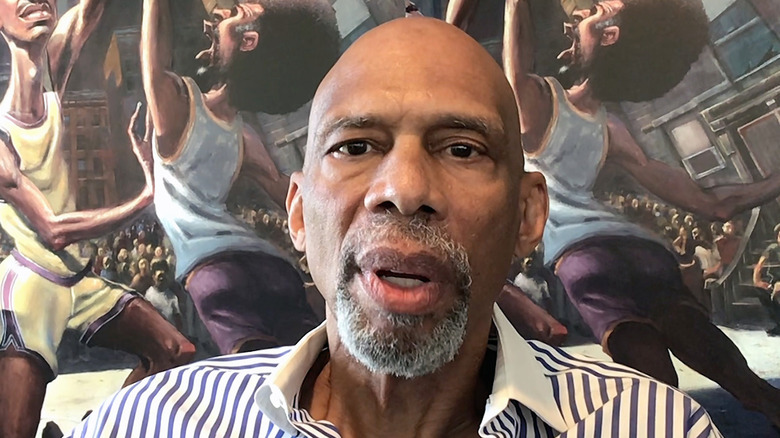 Bet2020/Getty Images
In an interview in April 2022, Kareem Abdul-Jabbar stated that LeBron James should learn to conduct himself in public, especially since many people look up to him. "Some of the things he's done and said are really beneath him, as far as I can see," Abdul-Jabbar said, as reported by ESPN. That's not all, however. The former pro basketball player also reacted to James' Instagram post in December 2021 about a COVID-19 meme where it was implied that it has the same symptoms as colds and flu. "Help me out, folks," James captioned the post.
Abdul-Jabbar wrote a lengthy post on his Substack titled, "Dear LeBron: Here's the COVID-19 Help You Requested in Your Spider-Man Meme." He started the post by saying that the meme was "a blow to his worthy legacy" and made him think that James didn't know how to differentiate the illnesses despite all the available information. Abdul-Jabbar then wrote the "problems" with some of the statements James has said in the past. When asked about Abdul-Jabbar's post, James said, "I don't have a response to Kareem at all."
In another Substack post dated December 2, 2021, Abdul-Jabbar talked about James being fined after doing the "big balls" dance after winning a game against the Indiana Pacers. The dance, which was popularized by Sam Cassell, has been deemed obscene by the NBA. The association has been giving fines to up to $25,000 to those to perform it. "Why do you need to do a stupid, childish dance and disrespect the other team on the court?" Abdul-Jabbar said.
Kareem Abdul-Jabbar's apology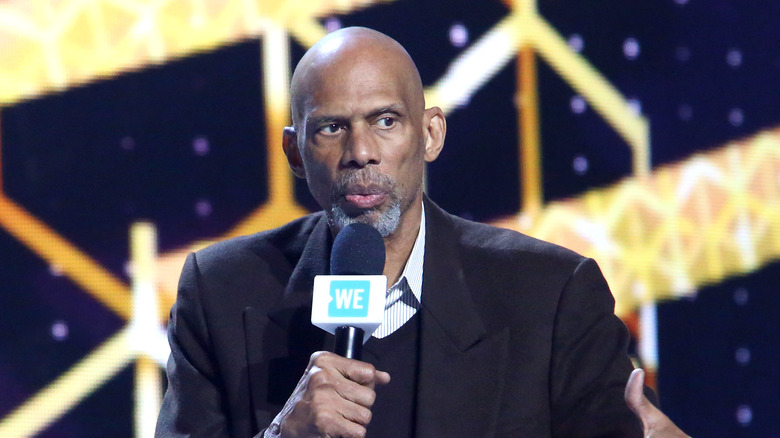 Jesse Grant/Getty Images
Despite his criticisms, Kareem Abdul-Jabbar has also been vocal about his admiration of LeBron James when it comes to basketball and social issues. In an interview on SiriusXM NBA Radio, Abdul-Jabbar issued an apology to James and said that he didn't mean any harm to him. He also wrote an email to the Los Angeles Times addressing the issue, highlighting that he has praised James throughout the years, both for his accomplishments in and out of the court. However, on the occasions that he "chided" him, he said that it came from a place of love. "I did so in the spirit of a loving older brother offering guidance, whether wanted or not," he wrote.
When it comes to breaking his all-time leading scorer record, Abdul-Jabbar only offers his support to James. "I expect he'll break my all-time scoring record this year and I hope to be there the day he does, cheering him on," Abdul-Jabbar said, as reported by the NBA, adding that James is "a great player and a great man." During an interview before a pre-season game in October 2022, a reporter asked James about his thoughts on beating the record and his relationship with Abdul-Jabbar. According to Sports Illustrated, James responded briefly by saying, "Nah, no thoughts. And no relationship."