Marlon Brando's Feud With Burt Reynolds Almost Changed The Godfather Forever
Avalon/Getty Images
Marlon Brando is one of cinema's most iconic actors, having appeared in numerous classic films, including "A Streetcar Named Desire," "On the Waterfront," "The Godfather," and "Apocalypse Now." He was born in Omaha, Nebraska on April 3, 1924 (per Biography). With financial help from his father, Brando decided to study acting and moved to New York City to pursue his passion. He eventually made his Broadway debut in a 1944 production of "I Remember Mama," for which he garnered considerable praise.
As stated in Biography, the 1950s saw Marlon Brando move to the big screen and cultivate a bad boy persona. This all started with his portrayal of Stanley Kowalski in 1951's "A Streetcar Named Desire," a role that he initially played on the stage. The film was a critical and commercial success, officially putting Brando on the map. "The Wild One" in 1954 featured the actor as the leader of a motorcycle gang, further cementing his rebellious image, which carried over into his Oscar-winning role as Terry Malloy in "On the Waterfront." While Brando experienced quite a bit of fame in the 1950s, the 1960s saw his career flounder. That is, until he was cast in what would become one of the most influential and important films in American cinema.
How The Godfather could've been different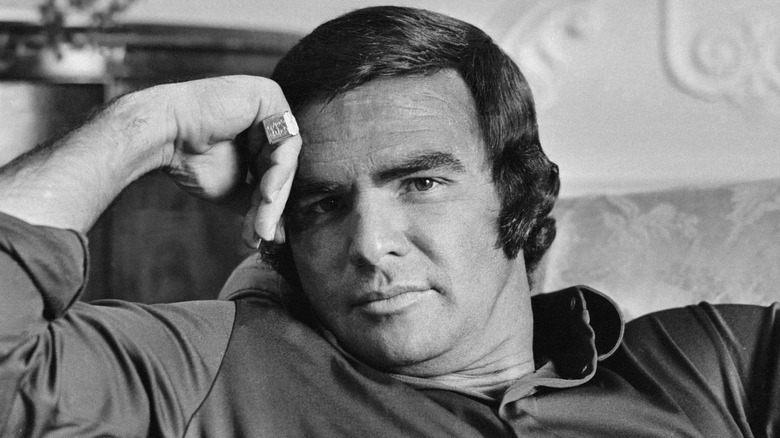 Terry Disney/Getty Images
Even though Marlon Brando's career had been floundering throughout much of the 1960s, he still had quite an ego by the time he was cast in "The Godfather." As stated in Esquire, Burt Reynolds (above) was apparently up for the part of Michael Corleone in the legendary film, the son of Brando's character. However, Brando wasn't a fan of the idea, and threatened to leave the production if Reynolds was cast. The role ultimately went to Al Pacino, so it seems that Brando's ultimatum was taken seriously. For proof of Brando's hatred for Reynolds, there is some leaked audio (via YouTube; the language is quite coarse) of Brando talking to director Francis Ford Coppola on the set of "Apocalypse Now," wherein he says that Reynolds "is the epitome of something that makes me want to throw up ... He is the epitome of everything that is disgusting about the thespian, he worships at the temple of his own narcissism."
While it may be tempting to feel bad for Reynolds for missing out on appearing in such a classic movie, the actor took it in stride. As stated in Esquire, Reynolds appeared on "Watch What Happens Live" and talked about almost being cast in "The Godfather," saying that he "was flattered that (Brando) was upset," referring to Brando's demand.
Marlon Brando's difficult personality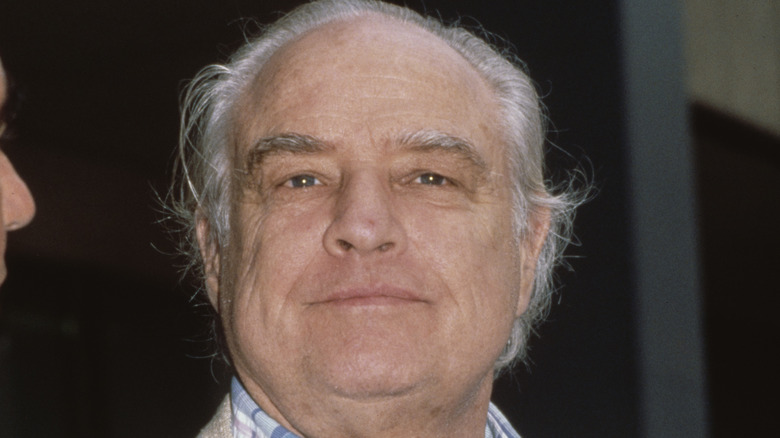 Michael Ochs Archives/Getty Images
Despite Brando's massive talent as an actor, this story is evidence of how his pride got the better of him, and it only got worse the older he got. As stated in Esquire, the later phases of Brando's film career saw him constantly making more and more outrageous demands of the studio to suit his acting style and cater to his ego. It got to the point that numerous studio executives refused to cast him in any of their projects.
One of the most infamous examples of Brando's arrogance getting out of control is when he was filming "Apocalypse Now." HuffPost recounts how the actor showed up to set massively overweight, hadn't bothered to read the film's source material (Joseph Conrad's novel "Heart of Darkness"), and refused to memorize his lines. Brando was so difficult to work with that it took an incredible toll on director Francis Ford Coppola who, when giving a press conference at the 1979 Cannes Film Festival, said this of his experience shooting the movie, "My film is not about Vietnam — it is Vietnam."