The Mysterious 2015 Disappearance Of Sara Nicole Graham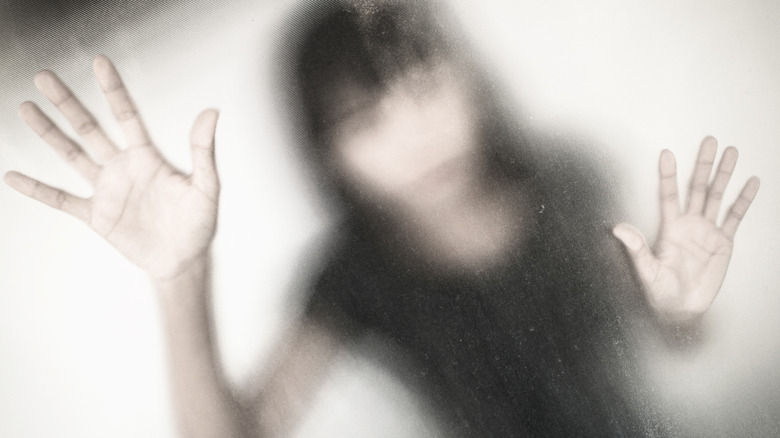 Joeprachatree/Shutterstock
According to Statista, about a quarter of a million women and girls were reported missing in the U.S in 2021 alone. That same year, some 40% of missing women were people of color, as the Baltimore news outlet WBALTV explains. In a 2020 report, NBC News added that 2,300 indigenous women disappeared in the U.S, but according to U.S. News, there is "no reliable single source" that keeps track of the number of indigenous women who go missing. A number of complex factors contribute to why so many female Black, Indigenous, People of Color (BIPOC)— and indigenous women specifically — can't be found, and why so many of those missing persons cases remain unsolved.
One such example of an unsolved missing person case involving a young Native American woman happened in 2015. Her name is Sara Nicole Graham. Graham was 18 years old at the time and a member of the Lumbee tribe. She disappeared on her way to work an early morning shift at a Walmart in North Carolina, per Women AdvaNCe, a North Carolina-based women's advocacy institute. Including a 2022 update from the FBI, here's the missing person's case of Sara Nicole Graham explained.
Graham's van was abandoned
According to Women AdvaNCe, Sara Nicole Graham's day began like any other. Her shift at Walmart was scheduled to begin at 7 a.m. To get to work on time, Graham left home around 6:30 a.m. but she never arrived. About 15 minutes after she left, her van was found abandoned in a field with the doors locked, according to South Carolina news outlet WPDE. As Women Advance goes on to note, vehicles of that era did not lock automatically. Someone locked Graham's van intentionally.
There was otherwise no sign of Graham in or around the van, though. As WPDE explains, once Graham was reported missing, police and the FBI interviewed her friends and family and local residents near where she lived. Extensive searches were also conducted in the area, to no avail. Graham seemed to have disappeared without a trace. FBI Public Affairs Specialist Shelley Lynch said at the time (via WPDE) "We believe that someone knows where she is. We do not believe that she disappeared on her own."
The FBI released a video on Graham's disappearance
As WPDE also reported, the Graham case remained unsolved as of 2022. That same year, the FBI released a video explaining what happened and calling for additional information. The FBI offered $5,000 for tips and clues. According to FBI Special Agent Smith, who'd been on the Graham case from the beginning, law enforcement officials believe someone close to Graham knew more than they let on. 
He said, "While most of the people we have interviewed have been cooperative, we believe someone very close to her isn't telling us everything they know. We have uncovered a lot of evidence but we still need that missing piece to bring Sara home."
Smith also said in the opinion of the FBI, Graham would not have disappeared on her own. "Everything we've learned about Sara tells us that she did not take off on her own, she's responsible. She had a job at Walmart and was considered a dependable employee. Sara was making friends and was happy with her new life in North Carolina," Smith said. When she disappeared, Graham had only just recently moved to North Carolina from Texas to live with her father and stepmother (via Women AdvaNCe).