Jim Morrison's Impressive IQ Score Showed Just How Gifted He Was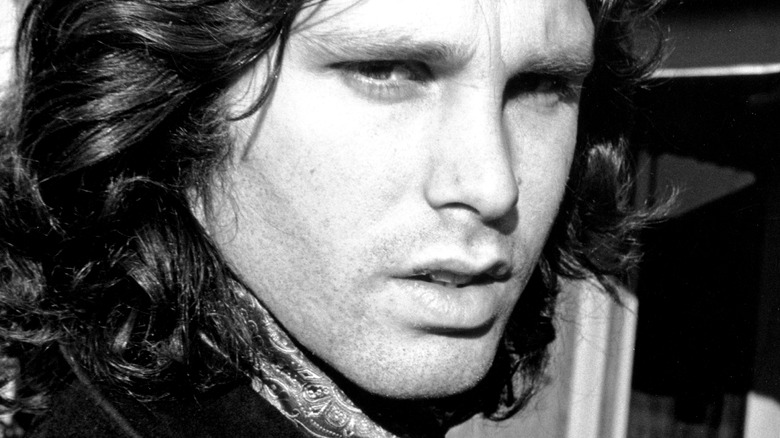 Michael Ochs Archives/Getty Images
Jim Morrison is one of the most iconic frontmen in rock and roll history, carving out a place for himself in the pantheon of music gods before his tragic induction into the 27 Club. He started the legendary band, the Doors, in 1965 with guitarist Robbie Krieger, keyboardist Ray Manzarek, and drummer John Densmore. The band achieved some success with their first single, "Break on Through (To the Other Side)," but truly entered the mainstream with their second single, "Light My Fire," followed up by their performance on "The Ed Sullivan Show." While the Doors largely fit in with the flower power movement of the mid- to late-1960s, it was Morrison's often morbid lyrics and public antics that set them apart from their contemporaries.
Of course, it should come as no surprise that someone as unique as Morrison would have a similarly unique upbringing. Per Biography, he was born December 8, 1943, in Melbourne, Florida, to a homemaker mother and a military father, which meant his family moved around a lot. While Morrison was a decent student in school, he also pulled quite a few hijinks. As his sister recalled: "One time he told the teacher he was having a brain tumor removed and walked out of class." But as it would later become known, Morrison's performance in school actually belied just how intelligent he really was.
Jim Morrison's surprising intellectual side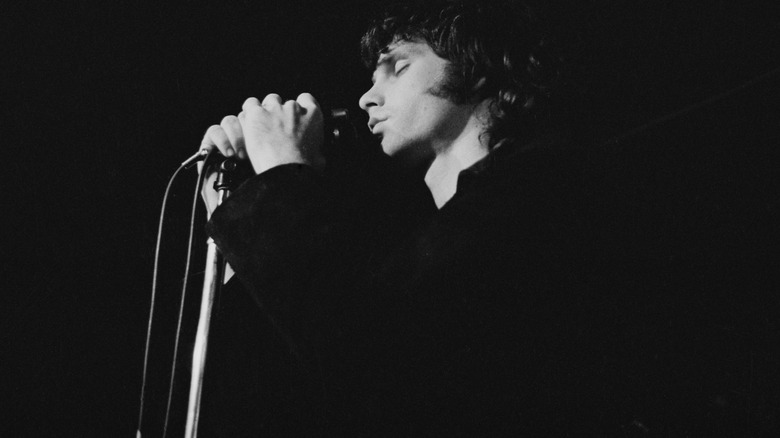 Michael Ochs Archives/Getty Images
There was something else about the young Jim Morrison that made him so singular compared to the formative years of other rock stars: He had a deeply intellectual side. As stated in People, upon graduating from high school in 1961, Morrison asked his parents for the complete works of German philosopher Friedrich Nietzsche as a graduation present. He was always a precocious child, always reading as much as he could. It was an obsession that he brought with him into college and beyond; in fact, the Doors got its name from a William Blake line by Aldous Huxley. Only someone like Morrison could create a rock band around something so esoteric and academic.
Per People, Morrison's IQ was 149, and considering his strong intellectual passions, it comes as no surprise. Throughout his years in school, he was always drawn to the works of a wide variety of writers: French figures such as Rimbaud, Baudelaire, and Molière; Greek writings from Plutarch and Sophocles; and Beat poets including Jack Kerouac and Allen Ginsberg. Morrison was deeply influenced by the words of these masters. His younger sister Anne Morrison Chewning recalled how "he would find a new word and then write a whole paragraph around it just to get the language of it."
The world loses a unique mind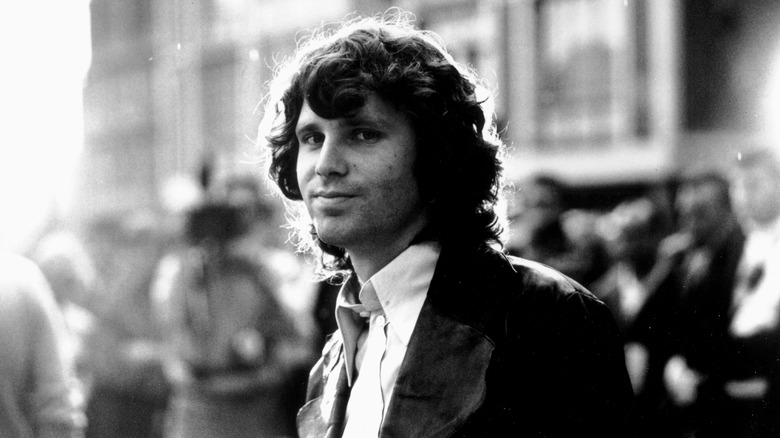 Michael Ochs Archives/Getty Images
Jim Morrison achieved quite a bit in a relatively short amount of time, making his early death all the more tragic. Who knows what else such a brilliant and idiosyncratic mind could have achieved? According to The Washington Post, before Morrison's untimely death in Paris in 1971, his time with the Doors resulted in five consecutive gold albums for the band, serious acclaim for their deep lyrics, and a cultivated sound that would influence rock and roll for decades.
But as the Post states, all this success may have pushed Morrison over the edge. His alcohol abuse led to various criminal charges and controversies that tarnished the band's image, despite the fact that their albums were still selling well. Biography recounts how, in order to get his life back in order, Morrison took a hiatus away from the Doors and relocated to Paris with his partner, Pamela Courson. Unfortunately, the new setting wasn't enough to help him recover from his addictions and demons, and he was found dead in his bathtub on July 3, 1971. While the official report is that he died of heart failure, rumors have spread over the years of how he really died, or that he even faked his own death.