The Sport That Got Lionel Richie To College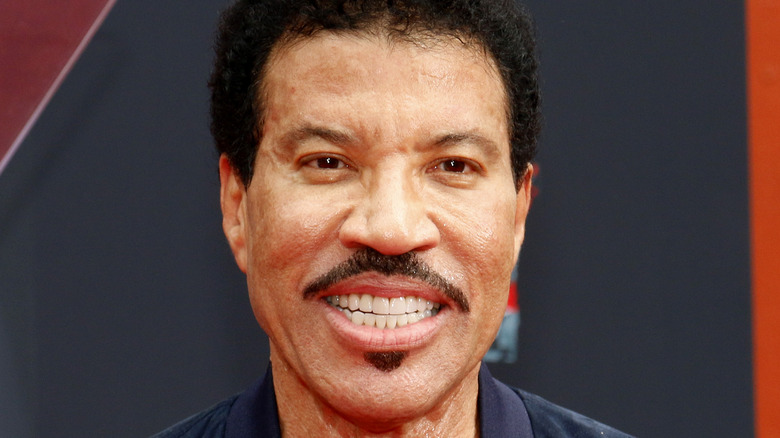 Tinseltown/Shutterstock
Before Lionel Richie became known for his smooth tenor voice in the late 1970s and early 1980s as the co-lead vocalist of the Commodores for songs like "Easy," "Sail On," "Three Times a Lady," and "Still," his passion wasn't music at all. As a child growing up in Tuskegee, Alabama, who later moved with his family to Joliet, Illinois during his high school years, Richie played piano, saxophone, and clarinet. And even though he had a talent for music, it was tennis where he showed his true dedication during youth to the point where he saw his future more among the tennis-playing professional class than traveling from city to city, booking gigs on the road. "I was so far away from rock 'n' roll," Richie told People of his high school years. "I was going to be somebody's lawyer."
Richie became a local high school standout on the Joliet Township High School varsity tennis team. He later said of those years that the individual nature of tennis gave him a great sense of personal achievement. After a couple of landmark years of tennis in Illinois, he was offered a tennis scholarship to return to Alabama at Tuskegee University, an HBCU founded in 1881 that was home to agricultural scientist and inventor George Washington Carver and to World War II's Tuskegee Airmen. There, he played tennis on the men's team and majored in economics.
Arthur Ashe killed Lionel Richie's pro tennis hopes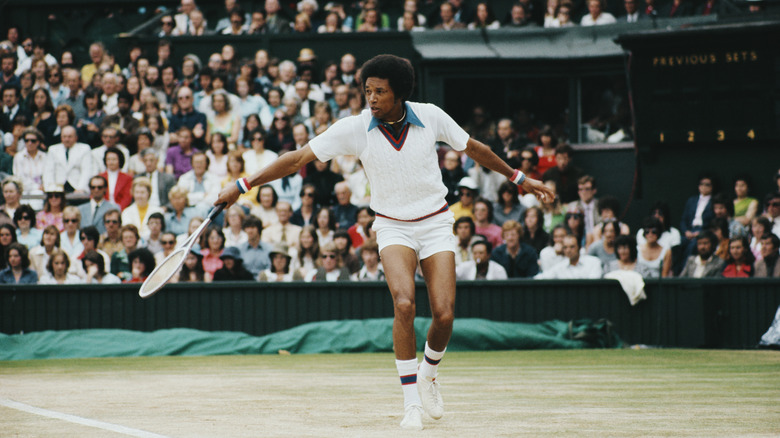 Tony Duffy/Getty Images
When Richie was in college, he met African-American tennis legend Arthur Ashe (pictured above) at a tennis clinic — a meeting the musician said changed his life forever. "[Ashe] saved my life, is what he did," Richie recalled in an interview with Britain's The One Show [via YouTube]. "I said 'I'm 19 and I'm ready to be a pro, sir.' And he said 'you're too old." A shocked Richie replied, "What do you mean too old? I'm 19." Ashe told Richie that those who have a shot at making the pros get pro-level instruction when they become teenagers, not when they're about to exit their teens. It was a rude awakening for Richie, but he said it was important to come to the realization he'd have to find a new path.
Richie later discussed his tennis journey with supermodel Naomi Campbell on her web series, No Filter with Naomi. "I could play tennis when you could see the ball. Now, they have 100-mile-an-hour serves and they have 100-mile-an-hour forehand and backhand," Richie said. He added: "I kind of gave up early in life. [I knew] that tennis was not going to be my thing." However, Richie said the lessons he learned on the court have stuck with him throughout his life. "Don't let the point make you lose the game; don't let the game make you lose the set." In short, don't let losing small battles make you lose the bigger victories.
Lionel Richie needed a plan B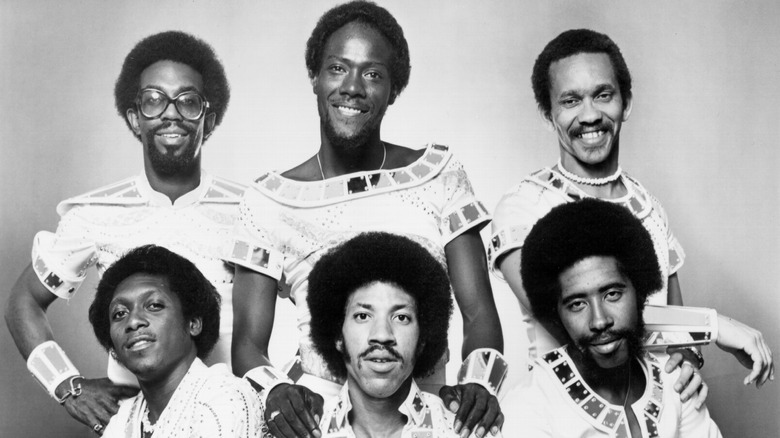 Michael Ochs Archives/Getty Images
With pro tennis no longer on the table, Lionel Richie began exploring other options for his future while he was in college. For a time, he started down the path of becoming an Episcopal priest. Around the same time, he met his friends with whom he'd eventually form the Commodores. Making music with them changed everything. "The first time I played with the Commodores, a group of girls screamed," Richie later recalled to People. "I didn't play basketball, football, baseball. I played on the tennis team, and no girl ever screamed at the tennis court. It was right after those girls screamed, I remember saying to myself, 'I don't think I'm gonna be priest material.'"
From his years in the Commodores through a solo career that has run through 50 years, Lionel Richie has sold more than 100 million records to date and has won scores of awards, including four Grammy awards and 32 nominations for, among others, Can't Slow Down as Album Of The Year in 1984, according to IMDb. But even throughout his music career, his tennis connections have remained strong. Per NME, tennis great Jimmy Connors sang backup vocals on Richie's debut solo album. He still keeps an eye on pro tennis and frequently performs at tennis fundraising events. And, in September, as Tennis.com points out, during night matches at the U.S. Open that go beyond midnight, the DJ can't help himself but play "All Night Long (All Night)."