The San Francisco Church Named After Jazz Legend John Coltrane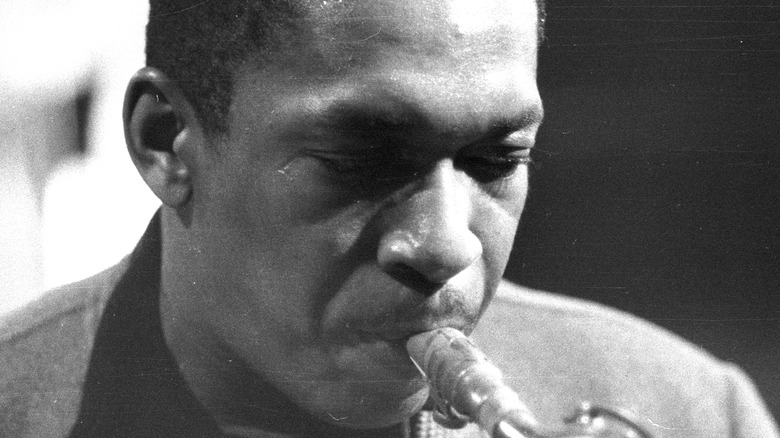 Michael Ochs Archives/Getty Images
There is no denying the music of John Coltrane, especially his later works — including his masterpiece "A Love Supreme" from 1965 — has a spiritual side. If there were any doubts, Coltrane himself laid them to rest with his liner notes for the album. "ALL PRAISE BE TO GOD TO WHOM ALL PRAISE IS DUE," Coltrane begins before describing the album's intent. "This album is a humble offering to Him. An attempt to say 'THANK YOU GOD' through our work, even as we do in our hearts and with our tongues," per AlbumLinerNotes.com.
So perhaps it's not so strange that a couple in San Francisco in the late 1960s focused on this aspect of the famous jazz tenor saxophonist's music, which would eventually turn into a full-fledged religious community affiliated with the African Orthodox Church, according to The New York Times. His Eminence Archbishop Franzo W. King and his wife, Supreme Mother Rev. Marina King, didn't start out intending to create the Saint John Will I Am Coltrane African Orthodox Church. In the beginning, it was merely a record listening club they'd launched in 1964 in the garage of their San Francisco home, per The New York Times.
John Coltrane hears the voice of God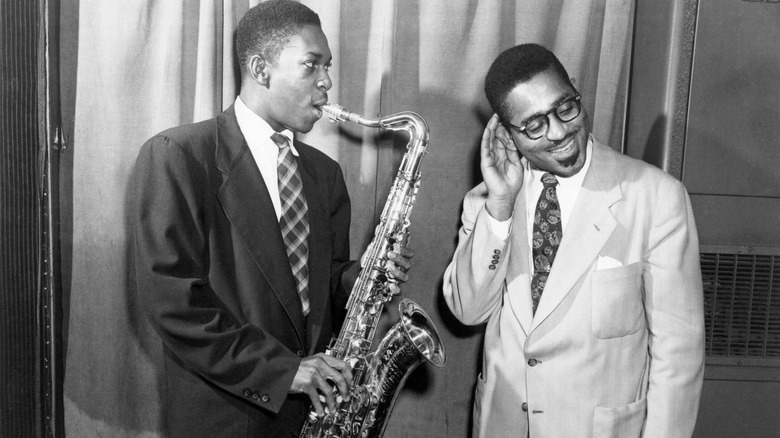 Donaldson Collection/Getty Images
John William Coltrane was born in Hamlet, North Carolina, on September 23, 1926, and from the moment he picked up a saxophone in his early teens, he showed immediate talent, according to Biography. In the 1940s and 50s he worked with such jazz giants as Duke Ellington, Dizzy Gillespie (above, right), and especially Miles Davis, with whom he shared a collaboration lasting nearly five years that is one of the most important in the history of jazz, per the John Coltrane website and jazzwise. For part of that time, Coltrane was addicted to heroin.
In the liner notes for "A Love Supreme," Coltrane explained how in 1957 he experienced "a spiritual awakening" and asked God "to be given the means and privilege to make others happy through music," per AlbumLinerNotes.com. This spiritual awakening coincided with getting clean from a six-year-long heroin addiction, during which he said he'd heard the voice of God as he suffered through the withdrawal process, according to the CBC. Coltrane went on to form his own groundbreaking quartet and would tragically die in 1967 of liver cancer at age 40, per Biography. But his dense, improvisational music would continue to inspire, and would eventually lead to his canonization.
If you or anyone you know needs help with addiction issues, help is available. Visit the Substance Abuse and Mental Health Services Administration website or contact SAMHSA's National Helpline at 1-800-662-HELP (4357).
Saint John Coltrane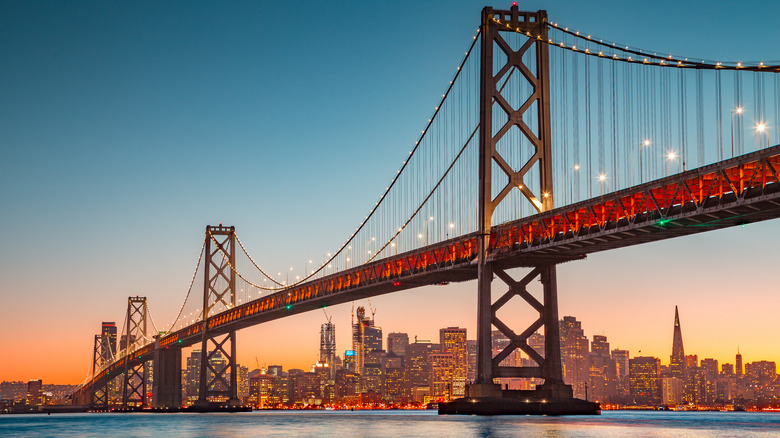 canadastock/Shutterstock
The first time F. W. King picked up John Coltrane's "A Love Supreme" after its release in January 1965 and read the liner notes, he had a negative reaction, since he'd come from a Pentecostal background and had turned away from organized religion, per The New York Times. But a few months later, when he and his wife saw Coltrane live, something shifted inside him. "It was as though he was speaking in tongues and there was fire coming from heaven — a sound baptism," King told The New York Times in 2021.
Soon the Kings began practicing a faith that borrowed from various Eastern religious systems, but firmly had John Coltrane at its heart — a Christ figure, "A Love Supreme" as its central text, and social activism as its message, according to NPR. Over the years, both the place of worship in San Francisco and the Kings' way of worshiping Coltrane and his music have changed. The biggest shift came in 1982, when the African Orthodox Church (AOC), an African American breakaway denomination of the Episcopal Church founded in 1921, reached out to the Kings, telling them Coltrane couldn't be their god, but could be their patron saint, if they wanted to join, per The New York Times. The AOC canonized the musician and the Kings' church continues to celebrate the spiritual aspects of jazz legend Saint John Coltrane.