Pat Benatar Was Almost An Opera Star Before Selling Out Stadiums As A Rock Legend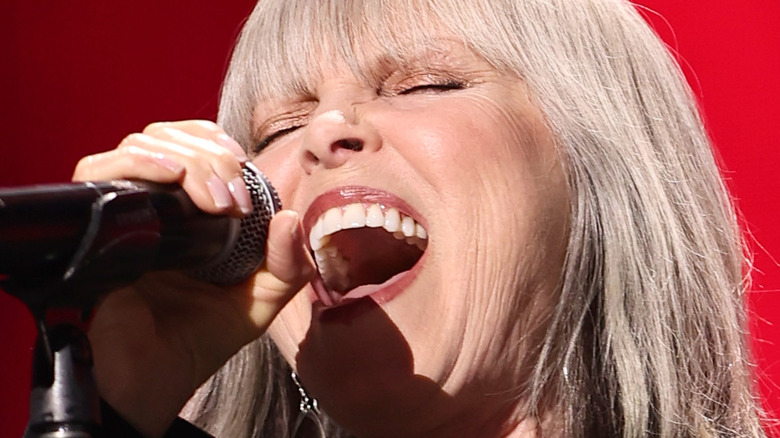 Matt Winkelmeyer/Getty Images
Pat Benatar is one of rock n' roll's premier bad girls, having created such hard hits as "Heartbreaker," "Hit Me With Your Best Shot," and "Fire and Ice," among others. However, before she became a world-famous rock star, she lived a surprisingly quaint life that greatly contrasted with the denim-and-leather persona she cultivated in her 1980s heyday.
According to Biography, Benatar was born Patricia Mae Andrzejewski on January 10, 1953. She grew up in Lindenhurst, Long Island, and became interested in music at a young age, due in no small part to the fact that her mother, Millie, had a background in opera. While Pat's talent in music developed to the point of being accepted to the prestigious Juilliard School, she ultimately decided against the music conservatory route and opted for a more ordinary life. She ultimately married her high school sweetheart, Dennis Benatar, in 1971 and moved to Virginia, where she spent her time as a housewife and bank teller.
All the makings of an opera star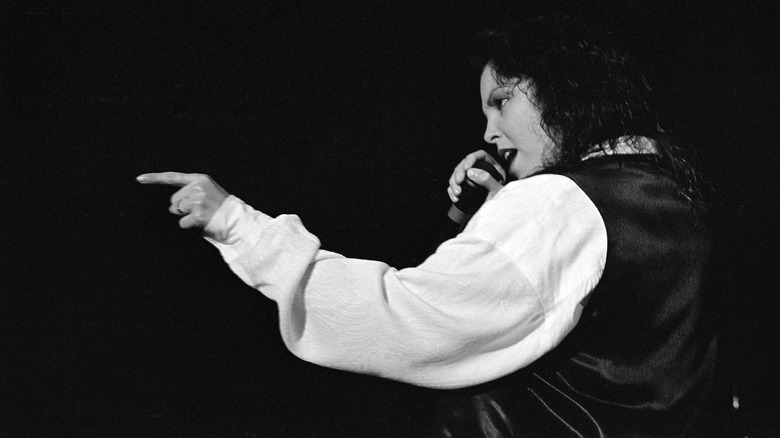 Al Pereira/Getty Images
Of course, the quiet domestic life would only last for a few more years, according to Biography, before Pat Benatar would return to her passion for music. But there's another route that Benatar's life almost took before she hit rock stardom.
As stated in CultureSonar, Benatar was well on the road to pursuing a career as an opera singer. Her mother took note of Pat's musical gifts when she was young and encouraged her to develop her singing skills. "Singing skills" is a bit of an understatement, though, when it comes to describing Benatar's talent; she had an impressive five-octave vocal range (School of Rock states that the average female's vocal range is only about 2-3 octaves), and so her mother had her take singing lessons to refine her voice. They paid off, as Benatar would eventually score the lead soprano part in her high school's production of "Camelot." She took some time away from singing when she got married, but after her divorce, Benatar moved to New York City to return to her musical passions by performing jazz standards in cabarets and clubs.
Pat Benatar heeds the siren call of rock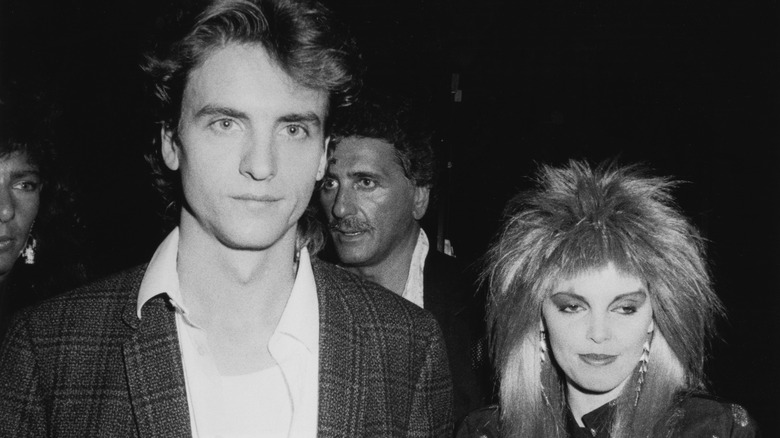 Michael Ochs Archives/Getty Images
Benatar's formative music years were largely dedicated to genres of music like opera and jazz, but deep down she knew she was made for something more rebellious. In fact, CultureSonar states that she used to go to the beach and scream at the crashing waves to add some more grit to her naturally pristine voice. Rock musicians know that rock n' roll is something that you learn outside of the classroom.
According to Biography, Benatar's transition to rock music was solidified when she met guitarist Neil Giraldo, who would join her band and ultimately marry her. Together, they released Benatar's first album, 1979's "In the Heat of the Night," which produced two of her signature songs, "Heartbreaker" and "I Need a Lover." From then on, she would become one of the top rock acts of the 1980s, and while she never quite experienced the same amount of success she had in that decade, Benatar is still married to Giraldo, and continues to be a popular draw on the live concert circuit.