How The British Navy Used Britney Spears Music As A Scare Tactic Against Pirates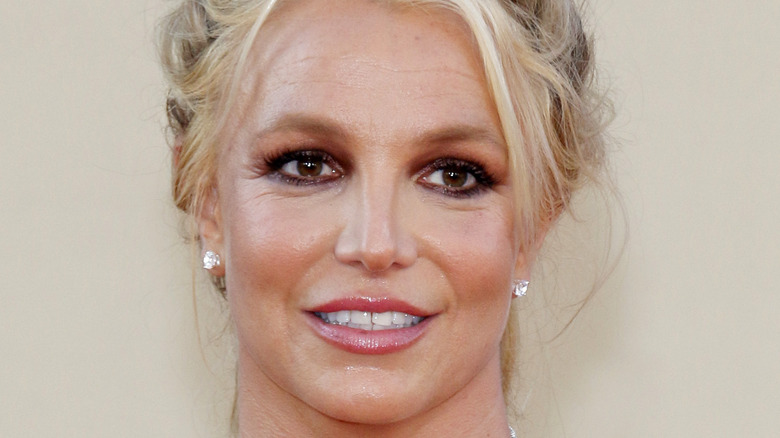 Tinseltown/Shutterstock
The scale of the problem of piracy is quite difficult to comprehend. In 2019, the Global Innovation Policy Center of the Chamber of Commerce issued a report titled Impacts of Digital Video Piracy on the U.S. Economy. It concluded that the money lost through pirating amounts to an estimated $29.2 billion on an annual basis.
Today, a lot of pirating takes the downloading-of-copyrighted-material approach, but maritime piracy remains a constant threat too. In 2012, Oceans Beyond Piracy's annual report on the economic costs of Somali Piracy estimated those costs as up to $6.1 billion globally that year, according to Homeland Security Digital Library.
The outlet reports that methods to tackle this ocean scourge include "the stable naval presence provided by coalition forces as well as the increased presence of armed guards." Another most surprising technique has also proven effective, though, it seems: blasting the music of Britney Spears at offending pirates to drive them away from an area.
Not everyone is a Britney Spears fan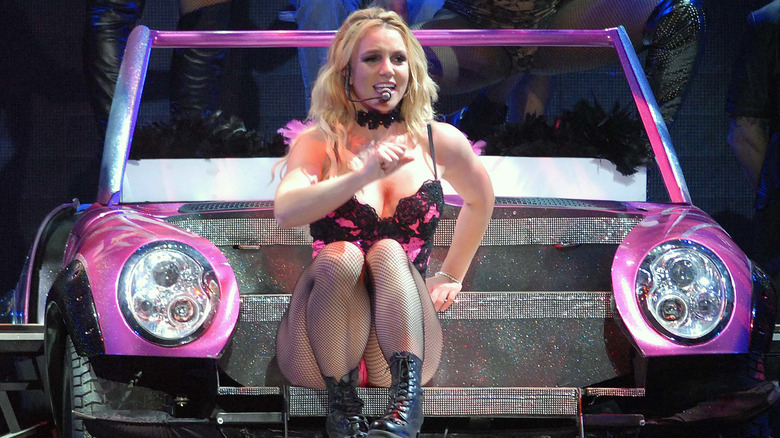 A.PAES/Shutterstock
There's really no denying Britney Spears' musical credentials. As Biography reports, she starred in "The All-New Mickey Mouse Club" at the age of 11, and quickly drew notice as a singing talent to reckon with. At the age of just 16, she would make music history with "...Baby One More Time," her first single.
In May 2020, the smash-hit track topped Rolling Stone's rundown of the greatest debut singles of all time, trumping a star-studded line up of 100 tracks that included The Jackson 5's "I Want You Back" and Elvis Presley's "That's All Right."
Still, it's impossible to please everyone. The esteemed musical publication might be a little more discerning when it comes to 90s pop hits than the average maritime pirate, but the tastes of these two disparate groups seem to be radically different. It seems that the pirates, according to the British Navy, can't bear the music of Britney Spears, which has proven rather useful from a security standpoint.
Somali pirates are no match for Britney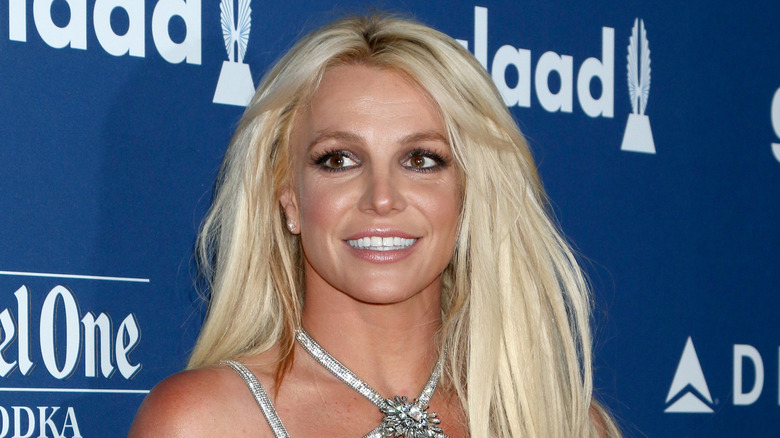 Kathy Hutchins/Shutterstock
In October of 2013, Metro explained the outlandish tactic and how successful it has been. British Merchant Navy second officer Rachel Owens, the outlet reports, is tasked with helping tankers navigate the Horn of Africa and the surrounding area. They are frequently tormented by pirates, who seek to abduct and ransom the crew.
According to Oceans Beyond Piracy's annual report on the economic costs of Somali Piracy (via Homeland Security Digital Library), these brutal tactics amount to "seizing vessels and sailing them to pirate havens where they remain until millions are paid in ransoms." Though Metro reports that a small army some 1,500 strong was permanently deployed in the area to dissuade such attempts, sometimes Britney has to be busted out.
Owens told the outlet, "these guys can't stand Western culture or music, making Britney's hits perfect." The likes of "...Baby One More Time" were chosen specifically for no better reason than because "the security team ... thought the pirates would hate them most." The tactics reportedly work so well that there is often no need for violence. Though directing the blasts of sound at the oncoming vessels (the Navy's crews aren't subjected to it) can certainly be considered violent in a different way.
The heavy Royal Navy presence itself is surely a deterrent too, but the implication that Britney Spears' music can single-handedly cause marauding pirates to flee the area is just priceless.