What Happened To Giancarlo Granda Of Hulu's God Forbid?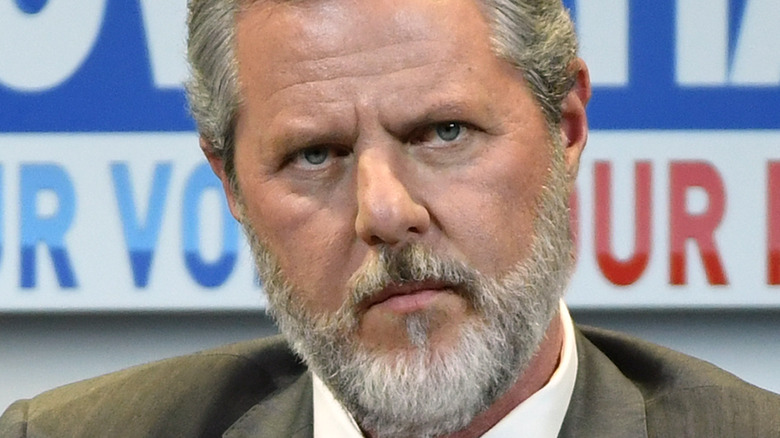 Ethan Miller/Getty Images
Giancarlo Granda successfully destroyed the reputation of one of America's most prominent evangelicals, Jerry Falwell Jr. The one-time Miami pool boy accused the now-former president of devoutly Christian Liberty University of having a cuckolding fetish. Granda maintains that he had sex with Falwell's wife, Becki Falwell, while Jerry watched and masturbated in the corner (via The Independent). Granda was aged just 20 when the affair began and was swept away into a glamorous world of sex and money, maintaining a relationship with the couple for seven whole years.
Although Falwell admits that his wife and Granda had an affair, he claims that he was not invited to join their sexual liaisons. Despite his denial, the scandal still ruined his career. He stepped down from his extremely well-paid position as president of Liberty College in 2020 after being dragged over the coals by the press, who accused him of hypocrisy (via the Daily Mail). Uproar over the incident has not yet died down, thanks in part to Hulu's 2022 documentary series, "God Forbid."
Documentary and book
After a whirlwind drama, Giancarlo Granda successfully got his side of the story into the public eye thanks to a series of interviews as well as Billy Corben's documentary (via CNN). Initially, he was concerned that the sordid tale would ruin his life (per The Guardian). The fallout from the events discussed in the documentary took Granda to a dark place, and he even thought about committing suicide.
Today, questions from the affair still hang over Granda's head. Back in 2020, Falwell accused Granda of taking money from the Democrat-supporting Lincoln Project as a fee for taking him down (per the Daily Mail). He has also been accused of extorting the family and pressuring Falwell's wife into having sex (via Inside Edition). To protect himself further, Granda also released a book in 2022 bearing the provocative title: "Off The Deep End: Jerry and Becki Falwell and the Collapse of an Evangelical Dynasty" (via Women's Health).
If you or anyone you know is having suicidal thoughts, please call the National Suicide Prevention Lifeline​ by dialing 988 or by calling 1-800-273-TALK (8255)​.
Business dealings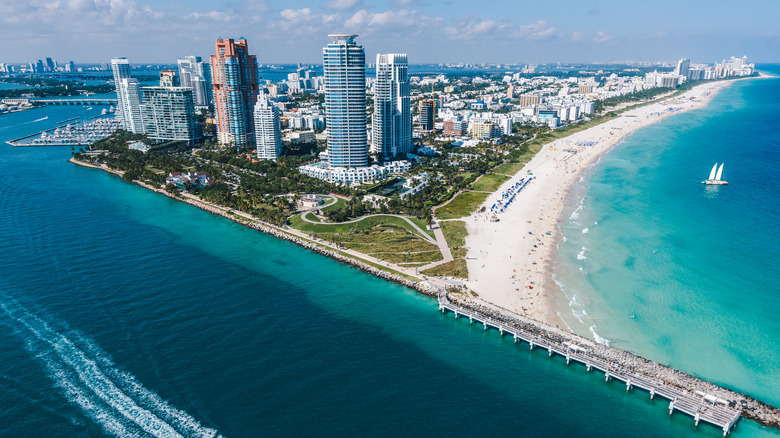 Mano_Photo/Shutterstock
Although Giancarlo Granda wound up traumatized by his brush with the Falwells, Billy Corben says it was access to money and power that kept Granda hooked on the couple in the first place (via The Guardian). But the $4.7-million business deal to buy Granda's place of work created a dispute between the Falwells and some of Granda's friends — a drama that ultimately destroyed his relationship with the couple. 
Granda came from a working-class area and was working as a pool attendant and attending college when he met the wealthy couple (via NPR). Today, he is an established businessman and holds a graduate degree in real estate finance and development from Georgetown University, Washington (via Women's Health). According to his LinkedIn profile, Granda is still a manager at the Alton Hostel, and he presently owns another establishment — the Miami Hostel on Miami Beach (per Women's Health).