Where Does Netflix's Unsolved Mysteries Rebecca Downey Believe Her Missing Children Are?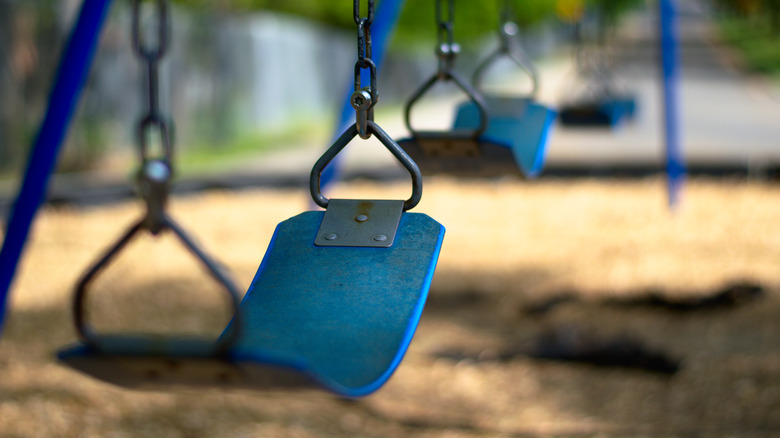 Karl Cox/Shutterstock
They were meant to be going to Toronto to visit their cousin, but when Rebecca Downey didn't hear from her kids or her former partner, Ahmed Kandil, for a few days, she got worried. She reached out to her estranged husband's father to check in, but instead of making her feel better, the conversation only increased her unease. Her former father-in-law purported to be baffled by their disappearance, but he seemed calm and unconcerned about what was going on (via Bustle). All this indicated to Downey that something serious was happening, and she suspected that her former father-in-law knew about it.
Though she didn't know it at the time, Downey's instincts would prove to be correct. Downey has not seen her two children since they left with her father in August 2014. The exact location of the children is unknown. Still, authorities have put out a warrant for Kandil's arrest for international kidnapping, as evidence suggests that he took his children across international borders. And Downey herself suspects she knows where her children are. Though tragically, in this case, having a strong idea regarding their whereabouts doesn't necessarily mean being able to recover her kids.
The disappearance of Rebecca Downey's children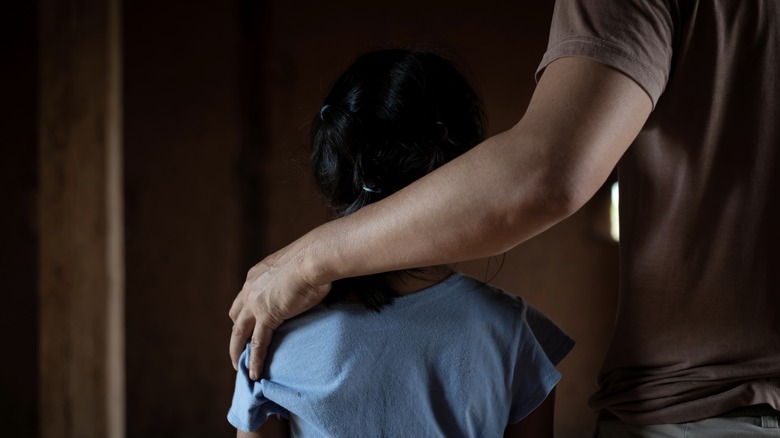 HTWE/Shutterstock
Rebecca Downey and Kandil had two children together: Amina and Belel. In 2014, they were 10 and 8 years old, respectively, according to the FBI. Kandil was a naturalized U.S. citizen with dual Egyptian citizenship, the FBI notes, and a Muslim, while Downey was Christian, according to Bustle. Their opposing religious perspectives became more pronounced after they separated in 2013 following a decade of marriage. Downey, who was laid off due to the 2008 financial crisis, turned to religion and became more convinced by traditional, conservative ideals (via Radio Times).
In August 2014, Kandil was meant to take his kids on a trip to Canada to visit their cousin, according to Bustle. Their first day of school was September 2, so they were meant to return by September 1. But Downey lost contact with Kandil and the kids, and a friend's investigation revealed that Kandil's house was cleaned out as though he were moving. More than that: The kids had never gone to Canada at all. Instead, they hopped on an international flight at John F. Kennedy International Airport in New York for the start of a journey that would eventually land them in Turkey.
Where Downey's children are now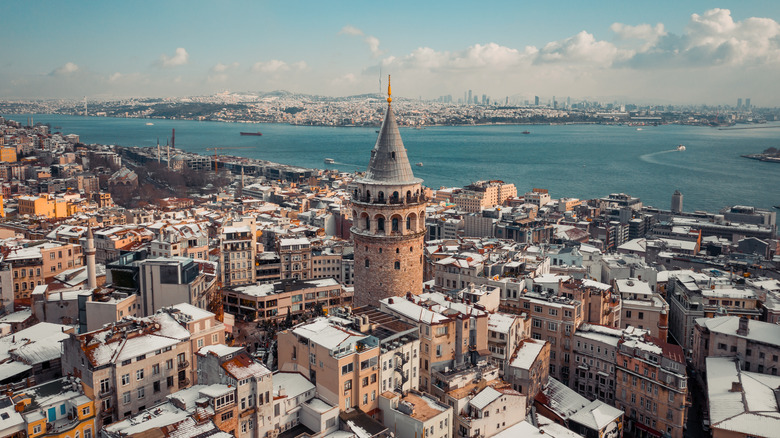 aslan ozcan/Shutterstock
Since then, Downey has heard nothing from her children and little from their father as they remain untraceable. Amina and Belel would be 19 and 16 today, according to Bustle. There have been some hints to their whereabouts over the years. For instance, just a few months after she went missing, there was a ping from Amina's email account from Turkey, suggesting the children had not left the country since arriving in Istanbul. About a year after the children's disappearance, Downey received an email from her ex, saying the children were fine and living on a farm with many animals, per Radio Times.
This made Downey think that the kids might be in Egypt, a country where Kandil's parents have their own farm. That thought was strengthened in 2016 when Kandil applied for an Egyptian ID card, per Bustle. However, the reality of the situation remains to be confirmed. And even if Downey could prove that her kids were in Egypt, she couldn't do much about it. Egypt doesn't deem parental kidnapping illegal, meaning they would not comply with international extradition or arrest Kandil themselves, Bustle reports.