A Knot Convinced Many That Damon Crestwood Killed Patrick Mullins On Netflix's Unsolved Mysteries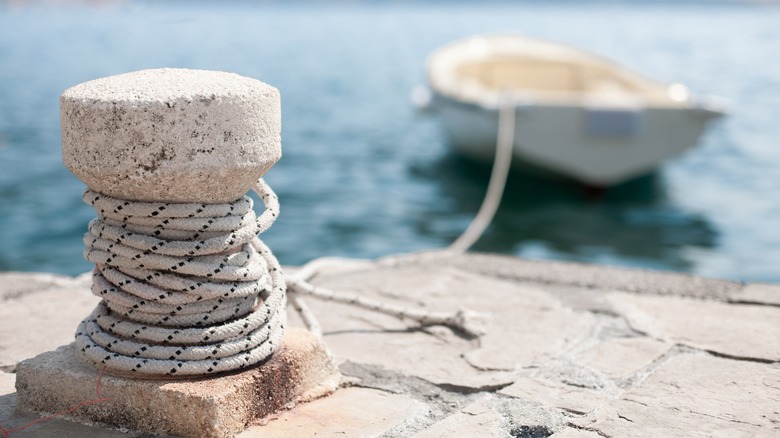 Personal Efficiency/Shutterstock
Volume 3, Episode 7 of "Unsolved Mysteries" — "Body in the Bay" — centers on the puzzling death of Patrick Mullins (via Newsweek). According to Netflix, Mullins went missing in Florida on January 27, 2013. The high school librarian took his boat onto the Braden River and never returned home. Unsolved reports that his wife Jill contacted the authorities, and an extensive search for Mullins ensued. The 52-year-old's boat was eventually discovered, and days later, his remains were found floating in Tampa Bay. Mullins' family was devastated, even more so when they were told how he had died.
Per Radio Times, authorities ruled Mullins' death a suicide after discovering that he had suffered a shotgun blast to the head. Unsolved explains that he was also elaborately tied to a 25-pound anchor with rope. Patch states that his family is certain that Mullins did not kill himself; he had plans for the future and was getting ready to retire. In addition, Netflix notes that Mullins did not own a gun, nor was the gun used in his death ever recovered. Newsweek adds that a suicide note was never found. As his family searched for answers, they realized that they could not rule out family friend and neighbor Damon Crestwood (via Radio Times).
If you or anyone you know is having suicidal thoughts, please call the National Suicide Prevention Lifeline​ by dialing 988 or by calling 1-800-273-TALK (8255)​.
Damon Crestwood acted suspiciously after Patrick Mullins' death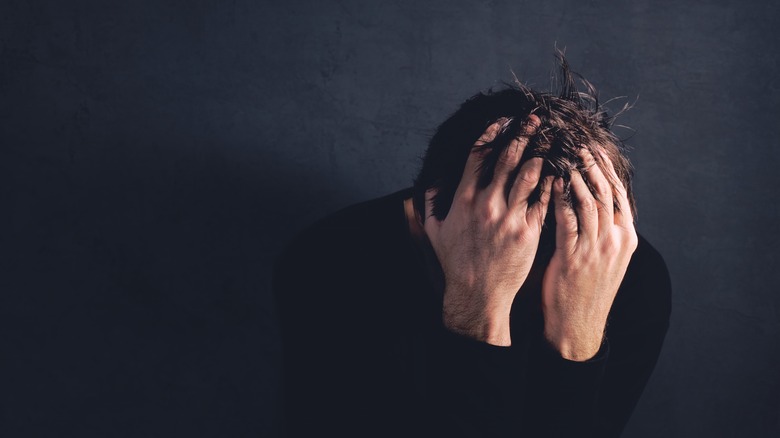 Bits And Splits/Shutterstock
According to the Sarasota Herald-Tribune, Patrick Mullins' family believes that he could have been killed for witnessing something illegal while he was out on the river. Despite this theory, The Cinemaholic adds that suspicion quickly fell on Damon Crestwood. Radio Times explains that Crestwood met the family through Mullins' brother, Gray Mullins. After Mullins' death, Crestwood's mental health began to slowly deteriorate. This was a red flag to Mullins' loved ones as he and Crestwood did not have a deep friendship by any means. Even so, Crestwood seemed to be overly affected by Mullins' untimely death to the point where he said some questionable things to Mullins' family and friends.
According to Newsweek, Crestwood told Jill that he "would go and look out along the Manatee River and cry and sob for hours." In "Unsolved Mysteries," family friend Stephen Covey stated (per The Cinemaholic), "Damon was just kind of off the rails. Constantly asking, 'If something happened, would you still be my friend? Could I count on you being there?' None of us really knew exactly why." A different article from Radio Times states that Crestwood would break down on the anniversary of Mullins' death. In addition, he reportedly began to use crystal meth. However, there were other indications that Crestwood may have known more about Mullins' death than he was letting on.
Clues or coincidences?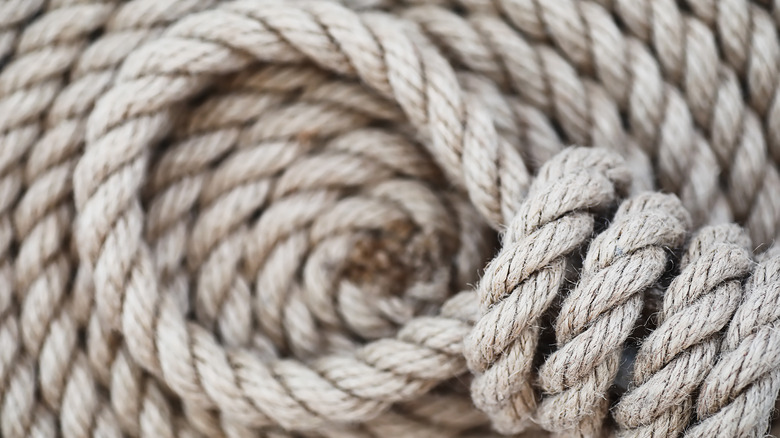 alexkich/Shutterstock
As previously mentioned, Patrick Mullins' remains were distinctively tied with rope (via Unsolved). Notably, Mullins' family believed that the rope tied around his body was not knotted in a manner he would use (via Decider). And on Memorial Day 2013, Crestwood did something that raised eyebrows — he tied a rope to his waist in a knot that was very similar to how the rope around Mullins' remains were knotted (via Radio Times). 
Newsweek reports that Crestwood was questioned by authorities to no avail. As reported by The Cinemaholic, Damon Crestwood died of a drug overdose on April 5, 2017. Years after Mullins' death, it's unclear if Crestwood played any part in it. Mullins' family and friends note that he took any answers he may have had to the grave. Friend Dr. Mark Sylvester stated (per The Cinemaholic), "It was another trauma because we were hoping that Damon would tell us he knew something." Newsweek states that Mullins' death has now been changed to undetermined. Although the circumstances surrounding his death are unclear, Unsolved states that forensic experts cannot rule out that Mullins was murdered.