Carly Simon Did Something On Saturday Night Live That Will Likely Never Be Done Again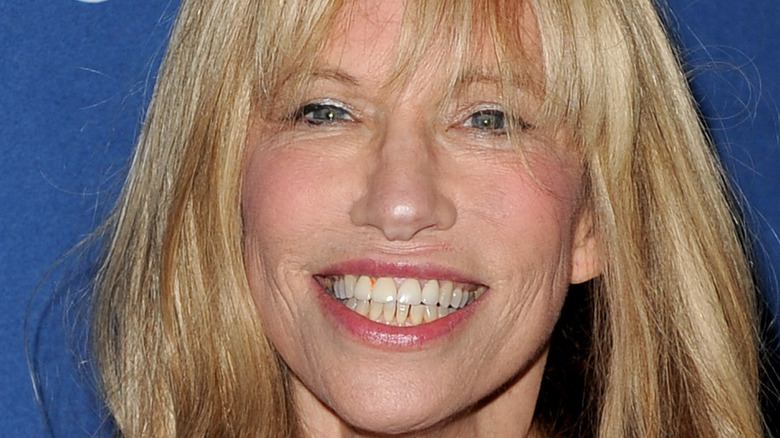 Kevin Winter/Getty Images
When "Saturday Night Live" launched in 1975 as "NBC's Saturday Night," the concept was straightforward: bring together some of the most talented names in stand-up and sketch comedy with a rotating big-name guest host and featured performances by a musical guest (via History). The show's live broadcast each Saturday meant that a live audience — as well as the television audience — saw the show warts and all. Sometimes they were technical difficulties or performer mistakes, and sometimes they were acts of protest (Sinead O'Connor, anyone?). Of course, there are the pre-recorded parody commercials like the Nerf Crotch Bat and Mom Jeans ads and unforgettable music videos like "D*** in a Box" and "This Is Not a Feminist Song." But for nearly five decades, "Saturday Night Live" has remained true to its live format.
Although the "SNL" concept faced a challenge with the global COVID-19 pandemic, there's only one time a part of "Saturday Night Live" wasn't, well, live, as it was planned. On May 8, 1976, right in the show's 1st season, the live format was challenged when Madeline Kahn was hosting the show, and Carly Simon was scheduled as the live musical guest. Simon, who was set to perform on the show before her album, "Another Passenger," was to be released the following month, had told producers that she would not be able to take the stage due to her ongoing battle with stage fright. Producers had no choice but to pre-record her singing "You're So Vain," per The New York Times.
She experienced stage fright her entire life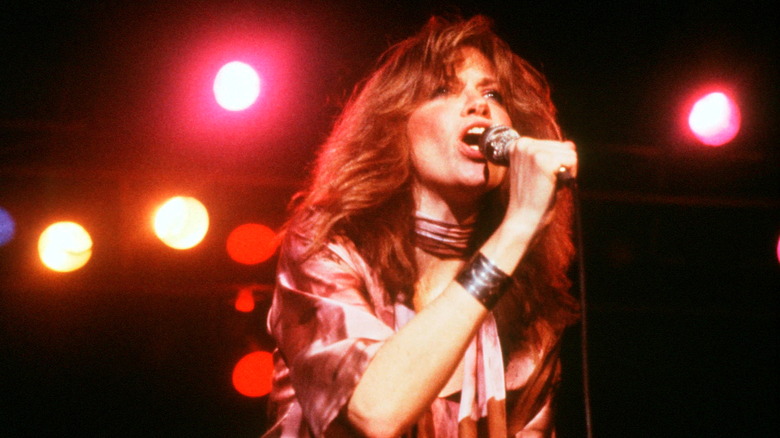 Michael Putland/Getty Images
As a child, Carly Simon had a speech impediment that caused her a tremendous amount of anxiety. "I developed a very serious stutter at about the age of 6, and had tremendous difficulty in saying anything," she told Brain & Life. "It was agonizing when I was asked questions at school and knew the answer — but couldn't say anything because I was scared to distort my face and voice." Simon said her mother helped her out of the impediment by teaching her to tap out a rhythm on her leg while she sang her sentences, per The Washington Post. Although singing her requests and replies helped her at home, the condition still caused a tremendous amount of anxiety in front of others at school.
When Carly Simon released her eponymous album in 1971 at the age of 26, she was convinced she would never go on tour to support that or any other album. "Why? Stage fright, pure and simple, or more to the point, my fear of stage fright. I had no interest in facing down my various phobias," Simon wrote in her 2015 memoir, "Boys in the Trees." "I wanted only one thing: for my album to serve as a demo and showcase for my songs, so that other singers might someday want to record them." However, Simon did go on tour, sometimes canceling concerts and even collapsing on stage, according to The New York Times.
Carly Simon finds an unusual remedy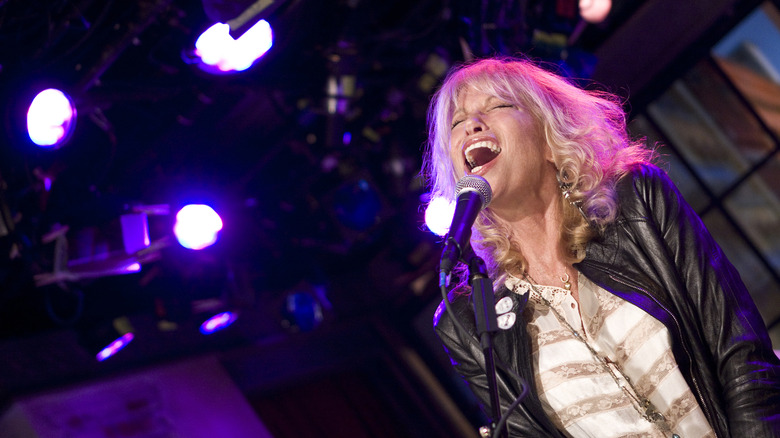 Bill Tompkins/Getty Images
Throughout the 1970s and 1980s, Carly Simon sought relief for her crippling stage fright. Per The Washington Post, she cycled through a number of psychiatrists, went to acupuncture, saw a hypnotist, and tried biofeedback. None of it really worked for Simon until she met one psychiatrist who was able to make a breakthrough. "My fear of going onstage, mixed with various other free-floating phobias that were preventing my life from going forward, drove me into the arms of one of the smartest, most humane, and delightful psychiatrists I'd ever met. I'll call him Dr. L," she wrote in "Boys in the Trees." "He was also determined to help me overcome the obstacles in my way. Performance anxiety. High-strung-ness. Self-esteem issues."
Although Simon continued to struggle with anxiety and stage fright throughout her career — which sometimes kept her from performing for several years at a time — she did find one thing that provides relief. Simon came to the realization that she could redirect her thoughts away from stage fright with a strong physical sensation. Per The Guardian, she's turned to intense massages, wearing uncomfortable boots, and pricking her hands with pins. And sometimes, that has meant enlisting the help of others for a spanking. "I liked to be spanked and that sounds really kinky, but it's not," Simon told ABC News. "Yes, it works. It puts the pain I am feeling psychologically into my body. ... It gets me out my head."