The Lost Verse Of Carly Simon's You're So Vain Says A Lot About The Song's Possible Real Subject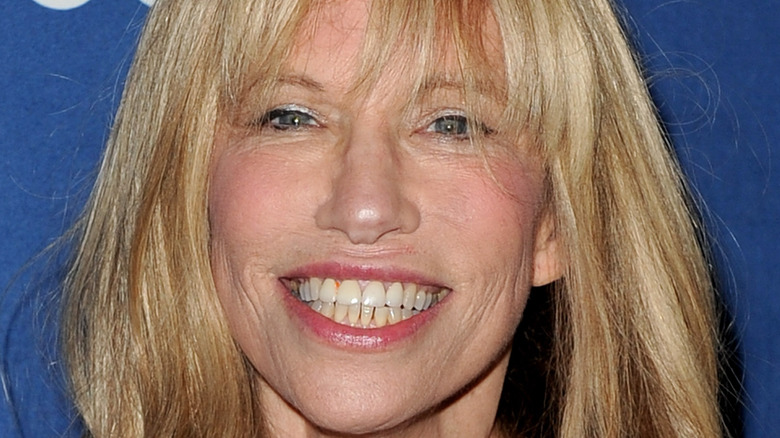 Kevin Winter/Getty Images
In the 1970s, singer-songwriter Carly Simon was one of the music world's biggest stars. According to Britannica, in 1971, she earned a Best New Artist Grammy for her album "Anticipation." The following year, Simon released "No Secrets." The third track on this album, "You're so Vain" is arguably her most well-known single to date. Biography states that the song quickly topped the Billboard charts and reached no.1 in January 1973. With lyrics like "You're so vain / You probably think this song is about you," the American Songwriter reports that there has long been speculation on who the song is referencing.
Much to the dismay of many, Simon has eluded this question for decades. In an interview with author Sheila Weller, she stated, "It doesn't really matter who it's about" (via Vanity Fair). Of course, this has not stopped the media and fans from making inferences. Per Biography, it's widely believed that the song is about Warren Beatty, whom Simon dated for a time. Simon herself has hinted time and time again that "You're so Vain" is indeed a jab at the actor. Other names thrown around include Jack Nicholson, Cat Stevens, Mick Jagger, Kris Kristofferson, — all of whom had romantic ties to Simon at some point, per The Guardian. According to the Daily Mail, a new name emerged in 2017 — Willie Donaldson.
Willie Donaldson left Carly Simon for someone else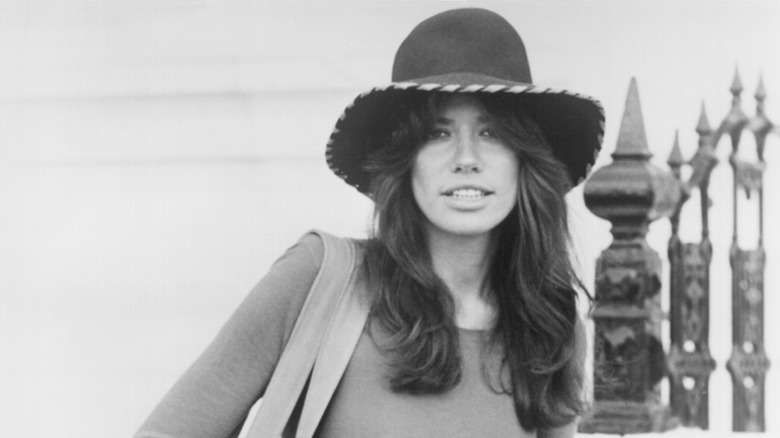 Michael Ochs Archives/Getty Images
Per The Guardian, Donaldson was an English writer best known for his satirical book "The Henry Root Letters." An article from The Sunday Times adds that he was an eccentric and wealthy man. Donaldson had a wild life that was brimming with drugs, women, and chaos. At one point, Donaldson worked with Bob Dylan and he also published some of Sylvia Plath's early work (per Terrence Blacker). As for his relationship with Simon, the pair reportedly met sometime in the 1960s when Simon visited London in her 20s. He later said (via The Guardian) that Simon was "the answer to any sane man's prayers; funny, quick, erotic, extravagantly talented".
Simon on the other hand stated that Donaldson was "a sardonic, adorable, long-legged, coffee-scented charmer" (per the Daily Mail). According to The Sunday Times, Simon and Donaldson had an intense connection. So much so that Donaldson began referring to Simon as "the next Mrs. Donaldson" only six weeks after their relationship began. It seems that Simon was all for moving to England and marrying Donaldson, whom The Guardian notes had already been married twice before. Nevertheless, Simon and Donaldson never made it to the aisle. It's believed that Donaldson left Simon for actress Sarah Miles. He broke off their relationship via a letter. 
All clues point to Willie Donaldson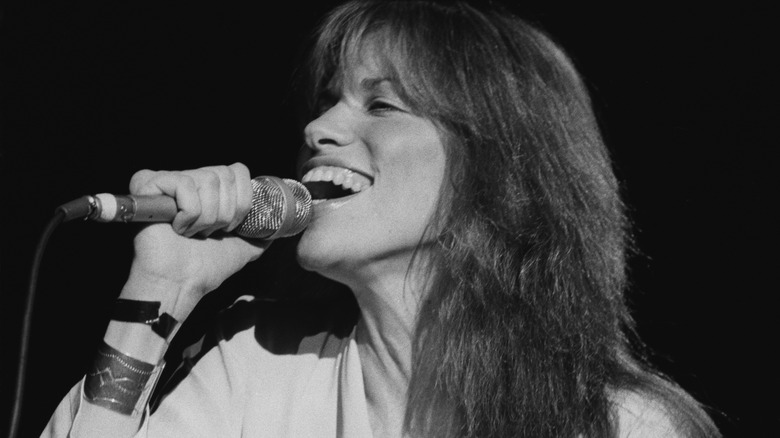 Michael Putland/Getty Images
The Guardian reports that Willie Donaldson died in 2005 at the age of 70. His obituary briefly mentions his relationship with Simon. In 2017, Simon was featured on the BBC series "Classic Albums" (via the Daily Mail). Here, she exclusively performed a new verse of "You're so Vain." Simon sang "A friend of yours revealed to me / That you'd loved me all the time / You kept it secret from your wives / You believed it was no crime." Simon noted that this fourth verse did not make it into the final cut of the song. Ultimately, these lyrics made many believe that the song is referencing Donaldson.
The Sunday Times explains that specifically, the word "wives" points to Donaldson. He had been married twice before when he was with Simon. The publication states that Mick Jagger, Cat Stevens, Kris Kristofferson, and other candidates for "You're so Vain" had either been married once or not at all when the song was released. Furthermore, there is a lyric about coffee in the song. As aforementioned, Simon, per the Daily Mail, had described Donaldson as being "coffee-scented."
Although Simon mentions Donaldson in her 2015 memoir "Boys in Trees," there is no word if she has confirmed if "You're so Vain" is indeed partly about him (via The Daily Mail). However, she did tell People that the second verse of the song is about Warren Beatty. Simon added that the song was also about two other men whose names she was not going to disclose.