The Lie You've Been Fed About Sean Connery's Name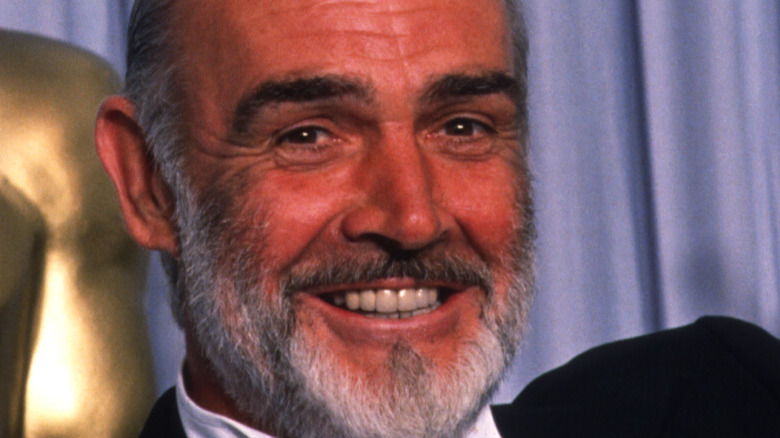 John T. Barr/Getty Images
As any Bond fan knows, the question of who the best Bond actor is will always be open-ended. There are countless best-to-worst Bond actor lists on the internet (or worst-to-best, as at Den of Geek), feeding into the endless debate of who best portrayed the British spy. Regardless, one actor has gone down as one of the most iconic Bond actors: Sean Connery.
According to Far Out Magazine, Ian Fleming, the author of the James Bond novels from which the character derives, originally didn't approve of Connery in the lead role. To Fleming, Bond was just an exceedingly boring everyday man who had exciting things happen to him. However, Connery's charismatic performance soon changed Fleming's mind entirely. The Scottish Connery's performance was so strong, in fact, that Fleming intentionally wrote in many of Connery's aspects into his novels from then on. That did not, however, extend to Connery's real name.
Who was Sean Connery?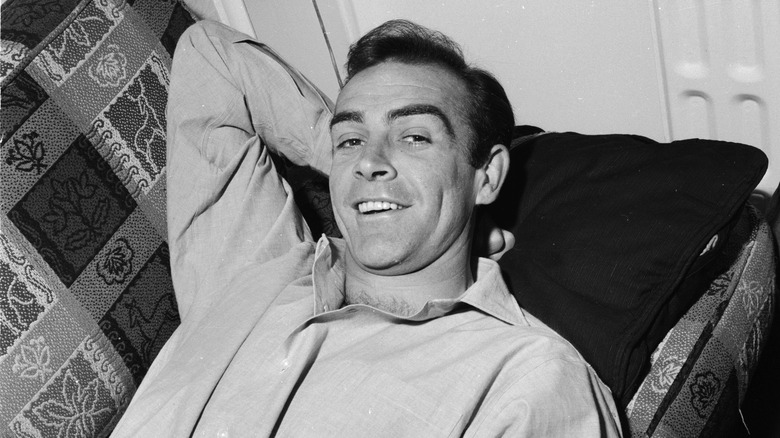 Chris Ware/Getty Images
Connery died on October 31, 2020, but before then, he was known as one of Hollywood's power actors. According to Britannica, Connery first got his start as a model and bodybuilder, taking part in a Mr. Universe competition in 1953. Eventually, he found his way to theater — Rodgers and Hammerstein to be exact, landing his first big role in the musical "South Pacific." From there, he secured even more roles in productions like "Requiem for a Heavyweight" and "Lilacs in the Spring. 
In the 1960s, Connery appeared in a series of James Bond movies like "Thunderball," "You Only Live Twice," "Goldfinger," and "From Russia with Love" (per IMDb), establishing himself as one of Hollywood's biggest stars. Unfortunately, Connery also happened to an unsavory human being. As People says, Connery once told Playboy magazine in 1965 that hitting a woman was okay to do. "I don't think there is anything particularly wrong about hitting a woman," he told the magazine. He essentially repeated the sentiment in an interview with Barbara Walters in 1987 (on YouTube), but in 2006 walked it back in an interview with The Times of London.
What is Sean Connery's actual name?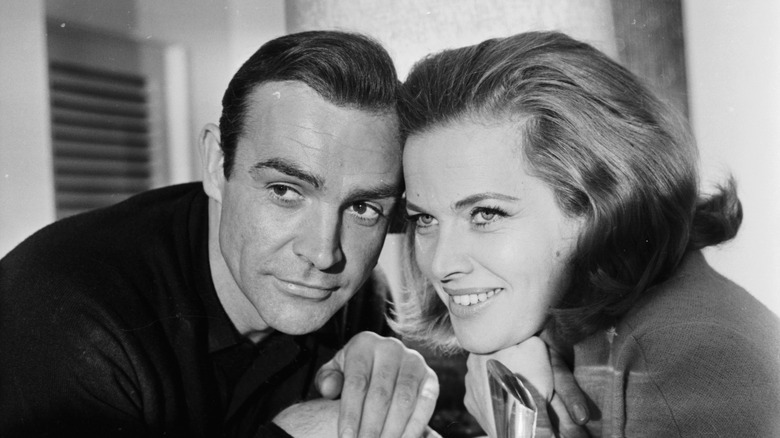 Express/Getty Images
Sean Connery's name is one of the most famous in Hollywood stardom history, but it's not actually his birth name. As reported by the Irish Post, Sean Connery's full name is Thomas Sean Connery. The reason why he decided to go by just his middle name comes from a childhood story. When Connery was just a child, he had a very close friend by the name of Séamus. The two basically went everywhere together and were rarely seen apart. This led to his other childhood peers decided then to start calling Connery by Sean, so as to create alliteration with Séamus's name. And thus, Thomas Connery became Sean Connery. 
According to Biography, up until then, Connery had gone by the affectionate nickname "Tommy." Given Connery's tall, intimidating frame, he also was nicknamed "Big Tam," too, which would explain his later bodybuilding aspirations. Given that some celebrities like Marilyn Monroe picked up their monikers in order to get ahead in show business, Connery's nickname coming from childhood makes his case rather endearing.