Willie Mays' Most Famous Play Was Just A Routine Catch To Him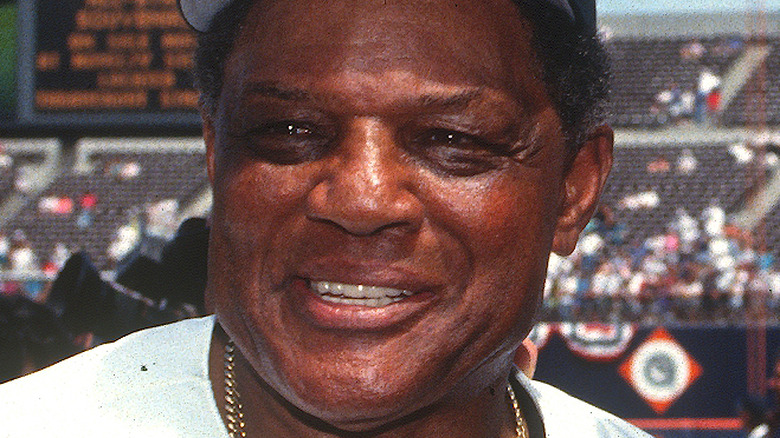 Ron Vesely/Getty Images
We all have our talents, our unique traits to offer the world. It's a great injustice that some of us don't have the fortune of being celebrated for these things as we deserve, but it's important to indulge in what we enjoy and are great at. Even if it's merely as a hobby, that's of great value in and of itself.
The greatest musicians, athletes, artists and writers in the world, with the cachet of their impressive careers and the associated glorification, never fail to be honored for their talent. In the soccer world, Cristiano Ronaldo and Lionel Messi are the subject of endless debates among their legions of fans, who seek to answer the impossible answer of which of them is decisively the sport's greatest of their generation (if not of all time).
Fans of the honeyed tones of Whitney Houston deem her not just a wonderful voice, but The Voice. Wayne Gretzky (with a remarkable 1,487 games played over his career, per the NHL) is regarded not only as a great hockey player among many, but the Great One. As such, it's unsurprising that modesty seems to be in short order among the world's most iconic stars.
MLB star Willie Mays, who achieved sporting immortality for "The Catch," appears to buck this trend. For him, that special match moment seems to have been just another day in the office.
The famous tale of The Catch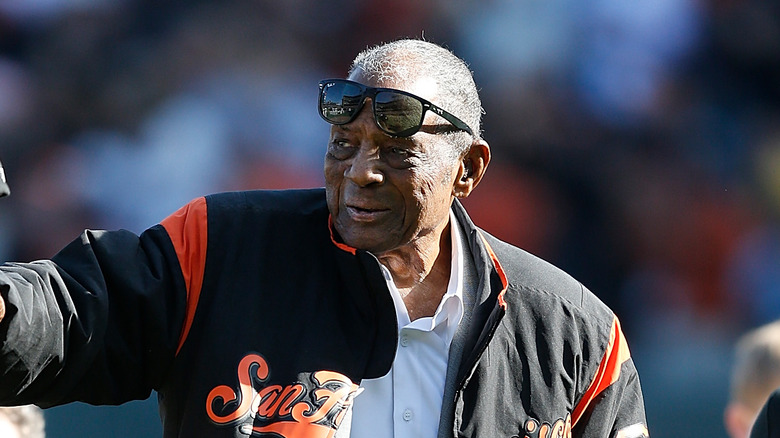 Lachlan Cunningham/Getty Images
There are some moments in sports that transcend the game. They're the moments that make a beloved team's poor season worth sticking around through. In the proud history of baseball, Willie Mays' legendary catch is one such moment.
Sports Illustrated shares the remarkable story. In the 1954 World Series, the New York Giants and Cleveland Indians were locked in a tie game. The Giants' Willie Mays, unbeknownst to his fellow players and the watching crowd, was about to make history as Vic Wertz struck the ball. Wertz' center field rocket, against all odds, was seized by Mays, who barreled towards the ball and plucked it from the air, returning it so deftly that Cleveland's runners were stopped in their tracks.
According to author and radio host Brady Carlson, the unusual shape of the ground, Polo Grounds, was what enabled Mays to make the catch and toss the ball back to the infield (along with his wondrous talent, of course). Per Carlson, "Center field went on and on and on ... Willie Mays raced back, and back, and back, and made an over the shoulder catch that on its own was a landmark." To have then returned the ball from such a distance, thus preventing the opposition from scoring, made the move even more extraordinary. For Mays, though, the whole play seems to have become dramatically overrated.
Just another catch?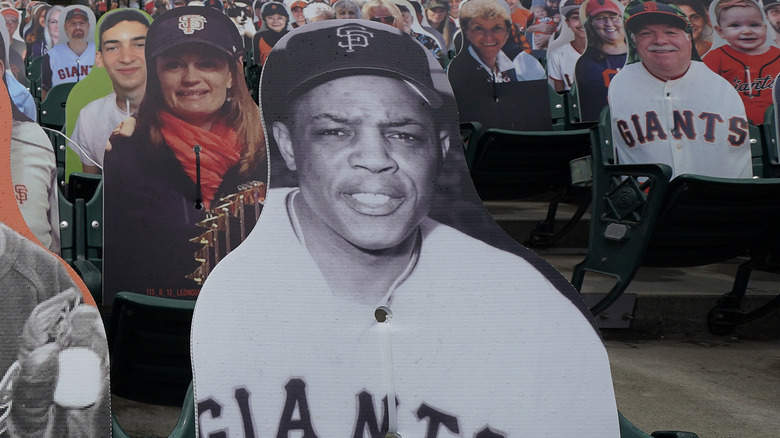 Thearon W. Henderson/Getty Images
The stunned commentator of the match, Jack Brickhouse (per MLB), was left in no doubt that he had just witnessed something very, very special. "Willie Mays just brought the crowd to its feet with a catch which must have been an optical illusion to a lot of people," he announced, awestruck, per MLB Vault on YouTube.
The speed with which Mays moved, his perfect anticipation of the ball's trajectory, his pinpoint turn-on-a-dime return ... it's little surprise that baseball fans continue to talk of The Catch in reverent tones so many decades later. For the man himself, though, it was nothing special. Despite the tremendous praise that continues to be lavished upon him by fans, peers, and pundits (Sandy Koufax declared him "probably the best ballplayer I've ever seen, when you take everything into consideration," in an ESPN Classic Sports Century interview via Keith on YouTube), he remains humble about the whole affair.
Speaking to the New York Post in 1999, Mays, who was then 68 years old, said, "I've said many times I made a lot of catches that were better than that one ... that catch was all people would talk about and I felt like I did many more things than catch a baseball."
On another occasion, per MLB, Mays conceded that "everyone said, 'well, it was a hard catch.'" He dismissively added, "I said nah, it was an easy catch."