The First Native American To Play Professional Baseball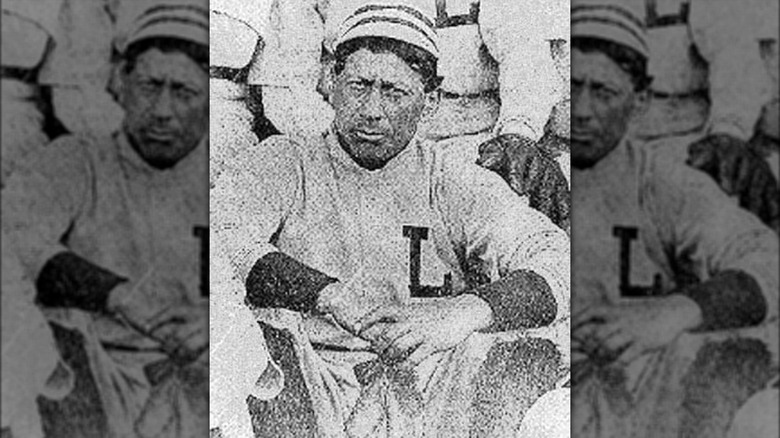 Native American representation in pro sports mascots and team names has created controversy, as many regard their portrayal as dehumanizing to indigenous people and their culture, according to the National Congress of American Indians. In 2020, long-time NFL team the Washington Redskins, now the Commanders, announced a name change, based on NPR reporting, and that same year the Cleveland Indians baseball team announced they were now the Guardians. The team also said their native-themed mascot "Chief Wahoo" would be retired, as ESPN explains.
The Cleveland MLB team's decision to move away from Native American representation was especially significant because it was in Cleveland that the first known Native American pro baseball player took the field (pictured). Since then, more than 50 Native Americans have played the game, and many more have claimed some native heritage, such as big names in the sport like Willie Stargell and Johnnie Bench, per NBC Sports. Though the story is disputed, some say Cleveland's MLB team came to be known as the Indians as a tribute of sorts to the first native player. It all proves how complicated the legacy of Native sports representation can sometimes be.
The first known Native American MLB player belonged to the Penobscot tribe in Maine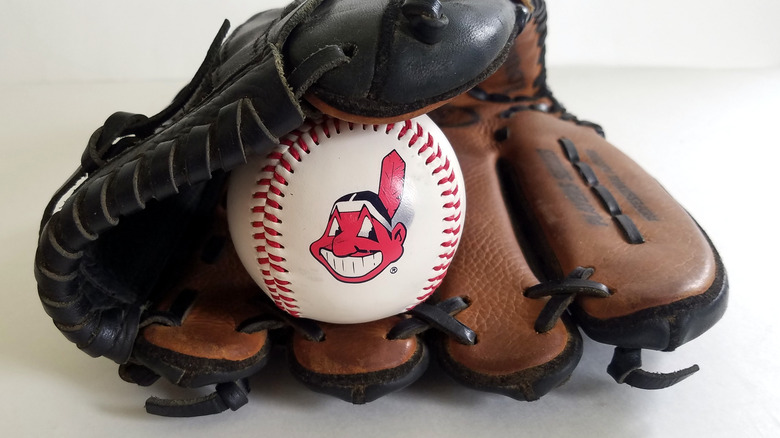 ChicagoPhotographer/Shutterstock
As the Society for American Baseball Research (SABR) notes, the first known Native American Major League player was named Louis Sockalexis and he was from the Penobscot tribe in Maine. Born in 1871, when Sockalexis signed with Cleveland in 1891 their team was known as the Spiders, though official team names in general were rare in that period. Athletic as a young man, Sockalexis played college baseball at Holy Cross, where he caught the attention of two Cleveland players who in the off-season coached baseball at the college.
Sockalexis did not graduate from Holy Cross, though. In 1896 he enrolled at Notre Dame where he was soon kicked out for fighting while intoxicated. Managing alcoholism would be a challenge for Sockalexis all throughout his life. Now out of school, Sockalexis signed with Cleveland in 1897, and proved such a success that local sports writers began to refer to the team as "Tebeau's Indians," after Sockalexis and Patsy Tebeau, the team manager at that time. Still, as NBC Sports also notes, the team name "Indians" wasn't really in honor of Sockalexis, but in ridicule.
Sockalexis was a star in Cleveland, but alcoholism caught up with him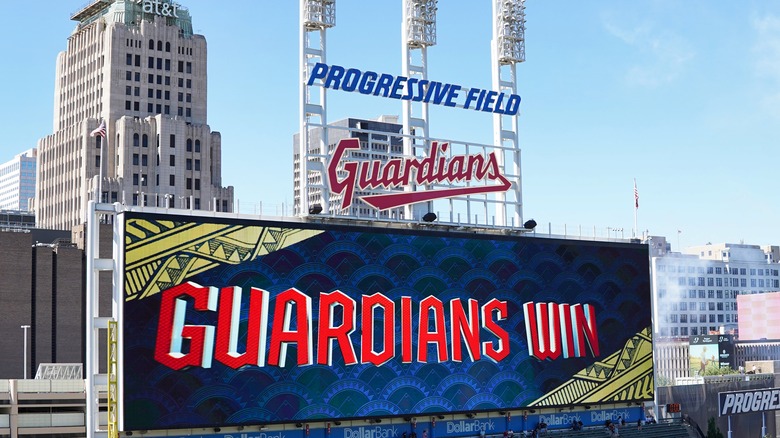 Adam McCullough/Shutterstock
Early on in 1897, Sockalexis' first year in Cleveland, he batted .372 and helped Cleveland win many important games. Still, as SABR writes, some Cleveland fans jeered at the first native player in the league, and also that same year, despite that on-field success, alcoholism began to create problems for Sockalexis.  While drunk, in fact, the outfielder and clean-up hitter fell or was possibly pushed out a window and sprained his ankle. That injury as well as his alcohol addiction issues gravely affected his play going forward. 
Because of this, Sockalexis was out of the league by 1898, despite a career batting average of .313. From there, Sockalexis played ball in unaffiliated leagues, but never matched the success that he had early on in the major leagues. Back in Maine, he died in 1913 from a heart attack at the age of 42. 
Per Snopes, the perception remains to this day that Cleveland's former name, the Indians, was in honor of Sockalexis, though scant evidence exists to support that claim. Though the name was likely inspired in part by Sockalexis, as Snopes writes, the racist origins of the name are also well documented.