What The Cleveland Baseball Team's New Name Really Means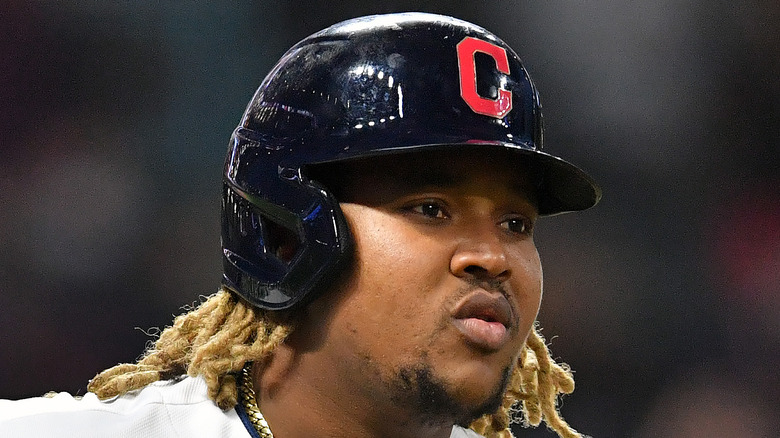 Jason Miller/Getty Images
There are some things that simply don't age well, and that includes certain sports team nicknames that have been around for generations. For decades, the Washington Redskins and Cleveland Indians were among those organizations that were perceived to have offensive logos and/or names; whereas in the past it wasn't seen as offensive to use their names as an alternate way to refer to Native Americans, many people now realize that it's more than just a little insensitive to do so. And while the Washington Football Team doesn't earn any creativity points for switching to a placeholder name ahead of the 2020 NFL season, we do know that they will be choosing a permanent team name in 2022 (via CBS Sports).
Meanwhile, Cleveland's Major League Baseball team had announced as far back as December 2020 that they would be following Washington's lead in the NFL by retiring the "Indians" name. Heading into the 2021 season, no changes had been made yet, but it now looks like after more than 100 years, the team will soon be going by a new and more meaningful nickname that cannot be construed as racist in any way. So what name will Cleveland's MLB team be using starting next season, and what makes it so significant in the context of the city's history?
The meaning behind the Cleveland Guardians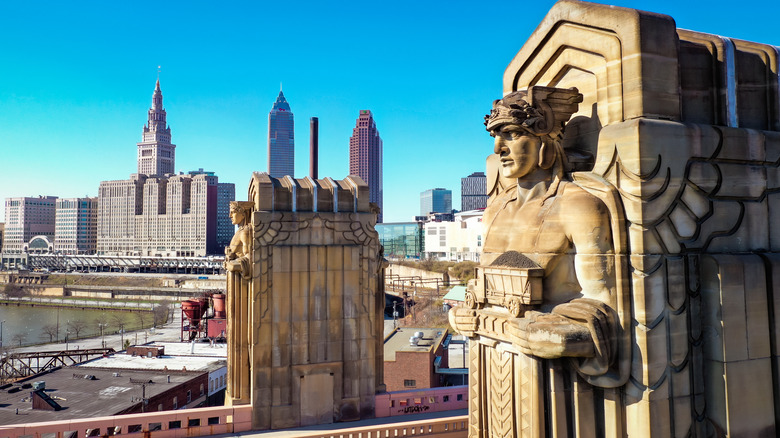 Shutterstock
Call them the Indians no more. As reported by CNBC, the team announced on July 23, 2021, that beginning in the 2022 MLB season, they will be known as the Cleveland Guardians. The franchise's new nickname is a tribute to the "Guardians of Traffic" art deco statues found on the Hope Memorial Bridge, which have been a recognizable site for Cleveland residents since 1932. However, that's not the only reason why the name means a lot.
"'Guardians' reflects those attributes that define us while drawing on the iconic Guardians of Traffic just outside the ballpark on the Hope Memorial Bridge," team owner Paul Dolan said in a statement, via ESPN. "It brings to life the pride Clevelanders take in our city and the way we fight together for all who choose to be part of the Cleveland baseball family. While 'Indians' will always be a part of our history, our new name will help unify our fans and city as we are all Cleveland Guardians."
Although Cleveland's team logo will undergo further changes after 2018's decision to remove the controversial Chief Wahoo imagery, the Guardians will still be using the same team colors. Meanwhile, fans are seemingly divided on the new name so far (via USA Today), but it shouldn't be surprising that several social media users have taken the time to drop their best "Guardians of the Galaxy" references while reacting to the upcoming change. So, is everyone ready to Groot, Groot, Groot for the home team during the seventh-inning stretch?