The Lyrics To Have Yourself A Merry Little Christmas Were Originally Much Darker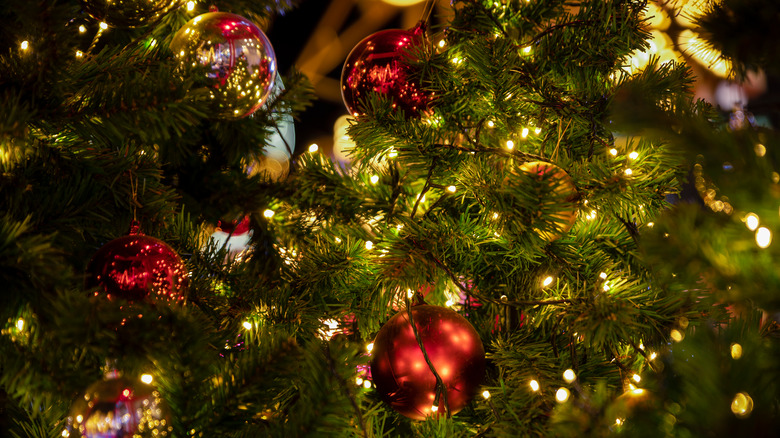 FUN FUN PHOTO/Shutterstock
The holiday of Christmas has been celebrated around the world for centuries. As Britannica reports, its connections do not relate only to the birth of Christ, but also to the winter solstice celebration of geōl, as marked by the Anglo-Saxons. Christmas, for its religious and cultural links, gives millions worldwide a lot to celebrate. Today, it is also a rather infamous excuse to spend an awful lot of money. Businesses also appreciate Christmas, and it's not difficult to see why: According to the National Retail Federation (via Yahoo Finance), the average amount spent on Christmas gifts and other bits in the United States in 2021 was $997.73 per person.
The holidays shouldn't just be a cavalcade of consumerism, though. It's also a time of joy, fun, togetherness, and, above all, a lot of distinctly cheesy songs. Classics such as "Jingle Bells" and "Silent Night" have been joined over the years by festive efforts from the likes of Welsh warbler Shakin' Stevens, Slade, and Mariah Carey, but one particular festive hit, "Have Yourself A Merry Little Christmas," actually had rather darker lyrics before being revised.
The song was first heard in a 1940s musical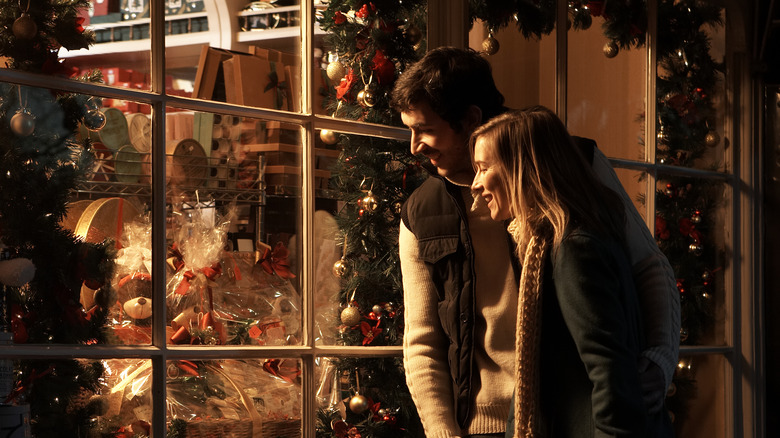 Tay Rees/Getty Images
"Have Yourself A Merry Little Christmas," as we know it today, is about as far from dark and ominous as a song could be. "Let your heart be light / From now on our troubles will be out of sight," the lyrics promise. The song paints a picture of a restful, happy time shared with "faithful friends who are dear to us." So many of those who celebrate Christmas would tell you that these concepts are central to the holiday.
As Entertainment Weekly reports, the Christmas classic was originally written by Ralph Blane and Hugh Martin for the musical "Meet Me in St. Louis," which made its debut in 1944. Before Michael Bublé and a whole array of other artists with holiday albums to sell got their hands on it, it was first sung by Judy Garland. Margaret O'Brien starred alongside Garland in the musical and told the outlet that she was delighted by the song. After its lyrics were retooled a little, that is, because it seems Garland found them quite dark and sinister at first.
How Judy Garland saved a classic Christmas song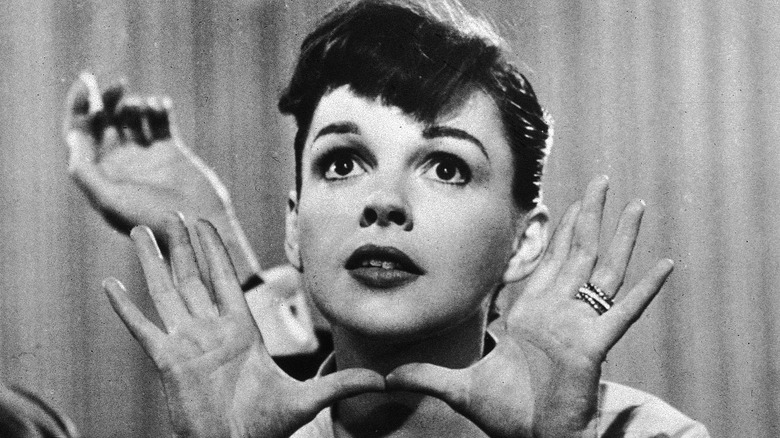 Hulton Archive/Getty Images
In that December 2019 interview, Entertainment Weekly asked Margaret O'Brien where she first heard the song, which has risen to become one of the most beloved Christmas staples of all. O'Brien stated that she first heard it during the making of the musical, but that this version was rather different. According to her, the original composition boasted the lyrics, "Have yourself a Merry Little Christmas / It may be your last." These weren't the most joyous of holiday tidings, sounding rather more like a threat than anything else.
O' Brien added that Judy Garland herself ensured that the line was changed and the song became a far happier number. "She wanted it to be much lighter and ... more Christmasy, so she went to Hugh Martin," O'Brien said. "She put a lot of her input into that song." Regarding the song and Garland's holiday legacy, O'Brien concluded, "A lot of that is due to Judy ... sticking up and saying it must be changed."
Numerous artists since have found great success with the song. Per the Recording Industry Association of America, Sam Smith's version was certified Gold in February 2020, with 500,000 sales.