How Marvin Gaye's Mentorship Gave Stevie Wonder The Springboard For His Career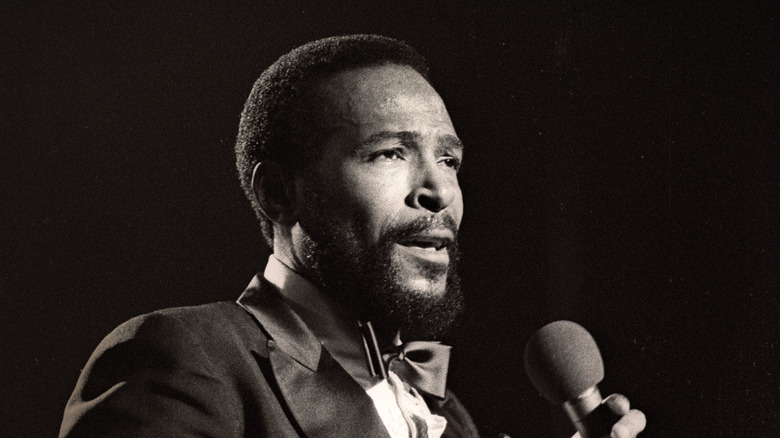 Gie Knaeps/Getty Images
Beginning as a child prodigy, Stevie Wonder has been a part of American music since the age of 12 (via Brittanica). He began releasing music that he wrote himself in the early 1960s and could already play multiple instruments by the time he was 14. Born and raised in Detroit, it's no wonder that he quickly found himself in the Motown scene. His work with multiple artists from different genres and being blind from birth makes him unforgettable in pop culture. He even performed at Queen Elizabeth II's Diamond Jubilee in celebration of her 60th year on the throne in 2012 (per Music Times).
Wonder has 25 Grammys to his name, but his legacy is not quantifiable by Grammys alone. His music touched the lives of those in and out of his community, especially during the 1970s. This decade and the one that preceded were marked by pushes for change in American society. Wonder put those sentiments into his music, and had some guidance from the one and only Marvin Gaye.
Motown's founder discouraged politically-charged music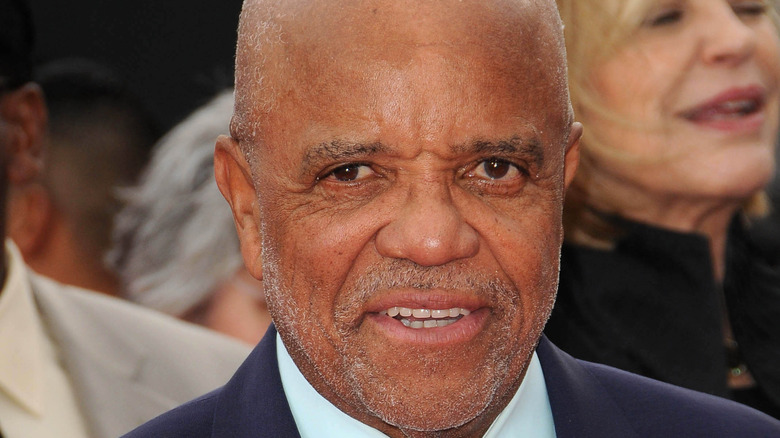 s_bukley/Shutterstock
In the 1960s, Motown founder Berry Gordy (pictured) pushed for "radio-friendly" singles that appealed to as many people as possible. Perhaps this was because he wanted the Black artists on the record label to have the best chances of success. However, this meant that the songs could not be political. By the end of the 1960s, artists from all over the country were no longer turning a blind eye to the troubles felt by those at home in the United States and overseas, especially in Vietnam (per Far Out).
Motown artist Marvin Gaye led the charge in adding political sentiments to his music, despite Gordy's disapproval. He released "What's Going On" in 1971. Stevie Wonder got a front-row seat in the studio with Gaye while he recorded for the album, according to Andscape. Wonder's music thereafter included very human emotions, political strife, and encompassed multiple aspects of African American life in the early 1970s. He even included a jab at President Richard Nixon on the song "You Haven't Done Nothin.'"
Stevie Wonder performed at Marvin Gaye's funeral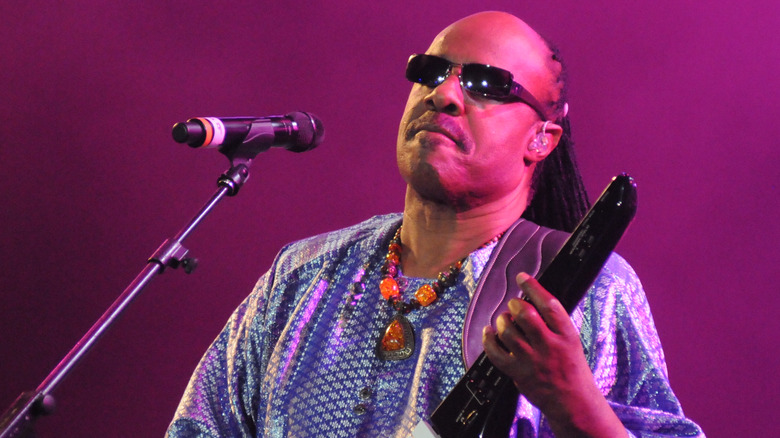 A.RICARDO/Shutterstock
Andscape details how Stevie Wonder dominated the charts throughout the 1970s. He won album of the year at the Grammys three times. "Songs in the Key of Life" is thought to be one of the most influential albums of all time. Though his music influenced artists for decades to come, the artist who influenced him was never far from his mind. At Gaye's funeral, Wonder stated, "Marvin was the person who encouraged me that the music I had within me, I must feel free to let come out." He also performed a new song called "Lighting Up the Candle" at the funeral, which he had written in Gaye's honor (per Washington Post).
Music continues to be an avenue for artists to express their thoughts on social or political change. H.E.R was nominated for an Academy Award for her song "Fight for You," which features on the "Judas and the Black Messiah" film soundtrack. Pop culture can provide an escape from reality, but is also often reflective of the times as it intertwines with society's struggles and triumphs.