The Untold Truth Of Motown Founder Berry Gordy Jr.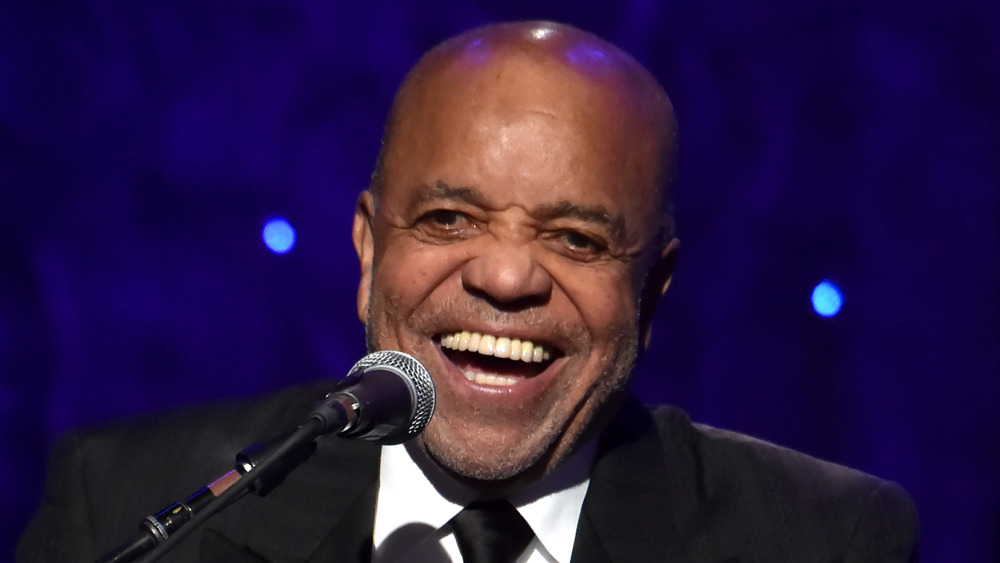 Lester Cohen/Getty Images
Today, the word "Motown" is so ingrained in our culture, it's easy to forget it hasn't always been a way to casually refer to Detroit or to describe a kind of infectious pop-soul music. In fact, Motown Records as we know it has only been around since 1960, but its influence is mighty. Much of that is thanks to Berry Gordy Jr., Motown's founder. Gordy Jr. was born in the Motor City in 1929 and his beginnings are a classic Great Migration experience.
Born the seventh of eight children, Gordy Jr,'s father moved the family from Georgia to Detroit before Gordy Jr. was born, likely drawn there by jobs in the booming auto industry. Gordy Jr. dropped out of high school to pursue his dream of becoming a professional boxer, and he had a pretty good record, too, as BoxRec reveals, but the Korean War draft interrupted that dream. After a return from Korea (where he'd earned his GED), Gordy, Jr. married and found work at the Lincoln-Mercury plant. For a while, it looked like Gordy Jr. would follow the traditional Detroit path. But he was about to meet a young singer named Jackie Wilson, a meeting that would change the course of both men's lives.
Motown is born
Joan Adlen Photography/Getty Images
Writing for and recording songs with Wilson gave Gordy Jr. the foothold he'd needed in the music industry. Biography tells us that some of their initial collaborations, like "Reet Petite" and "Lonely Teardrops," still score radio airtime. Spurred on by their success, but still wanting more, Gordy Jr. accepted an $800 loan from his family and, in 1959, began a new venture, Motown (a combination of "Motortown," one of Detroit's nicknames). Here, Gordy Jr. hoped to take the most efficient parts of the auto industry and apply them to musical talent.
According to the Motown Museum, Gordy Jr. believed his process could transform a random kid off the corner and turn him into "a polished performer." Over the next eight years, Motown would rule the charts thanks to Gordy Jr.'s skills at writing and producing, combined with an eye for talent. Superstars from Motown's heyday include Wilson, but also The Four Tops, The Supremes, The Isley Brothers, Smokey Robinson, The Temptations, Aretha Franklin, and more.
But for all the talent, the meteoric rise of Motown could not go on forever. In 1968, Motown lost one of its most lucrative assets, the songwriting team known as Holland-Dozier-Holland. As Zani explains, years of fighting over profit-sharing and royalties cost Gordy Jr. the powerhouse trio behind dozens of the label's most-infectious hits. It's not that Motown was dead — it would go on to see the rise of the Jackson 5 and the release of Marvin Gaye's What's Going On – but it was struggling.
Berry Gordy Jr.'s lasting legacy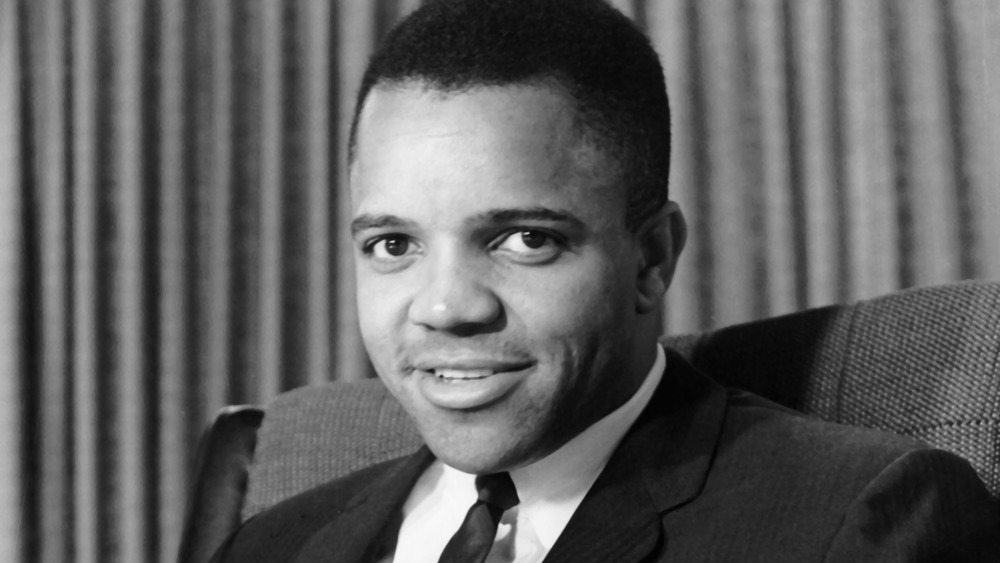 Michael Ochs Archives/Getty Images
Shortly after the loss of Holland-Dozier-Holland, Gordy Jr. relocated to Los Angeles and, as Time put it, became "distracted by Hollywood." Gordy Jr. sold Motown to MCA records in 1988, where it continued to move, according to Encyclopedia Britannica, due to numerous acquisitions and sales – it's now owned by Universal Music Group. The Los Angeles Times reports that the company's price was $61 million. Gordy Jr. officially retired in 2019 at the age of 89, a move he told the Los Angeles Times that he'd "dreamed about it, talked about it, threatened it" for a long time.
He's earned the rest. In addition to forever changing the face of American popular music, he's nabbed a Rock and Roll Hall of Fame induction, a lifetime achievement award from the American Music Awards, and the National Medal of Arts in 2016. Not bad for a guy who told Billboard in 2017, "When I started out, all I wanted to do was write some songs, make some money and get some girls — not necessarily in that order."