Inside The Arrest Of A Pennsylvania 'Artist' Who Used A Truly Gruesome Medium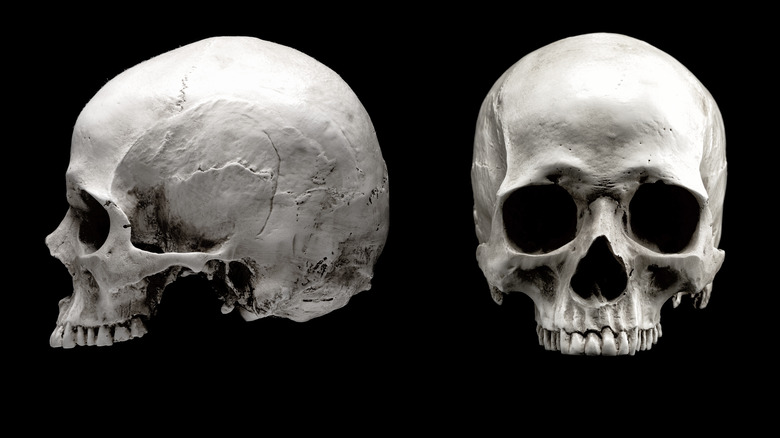 Raland/Shutterstock
As bizarre as it may sound, Newsweek explains that collecting human body parts is perhaps more common than one might believe. In fact, a 2019 article from WIRED reports that it's a booming business on social media. In June 2022, authorities began to look into Jeremy Pauley, a resident of Enola, Pennsylvania (per FOX43). According to the New York Post, the 40-year-old runs The Grand Wunderkammer, a business that sells an array of oddities, including body parts such as teeth and other types of bones. However, it seems that Pauley may have crossed the line with his distinct hobby.
Per FOX43, the police visited Pauley at his home after receiving a tip. CBS News states that he was questioned about various remains that were in his possession. Pauley told authorities they were obtained legally, which was found to be true. Soon after, they received a second tip, which led them back to Pauley's home. This time, the police found a slew of human body parts, including two livers, two brains, a child's mandible, and more. But unlike Pauley's other assets, authorities noted that this was not a legitimate purchase. This later prompted District Attorney Sean M. McCormack to refer to the case (via FOX43) as " ... one of the most bizarre investigations."
Jeremy Pauley allegedly bought human remains on Facebook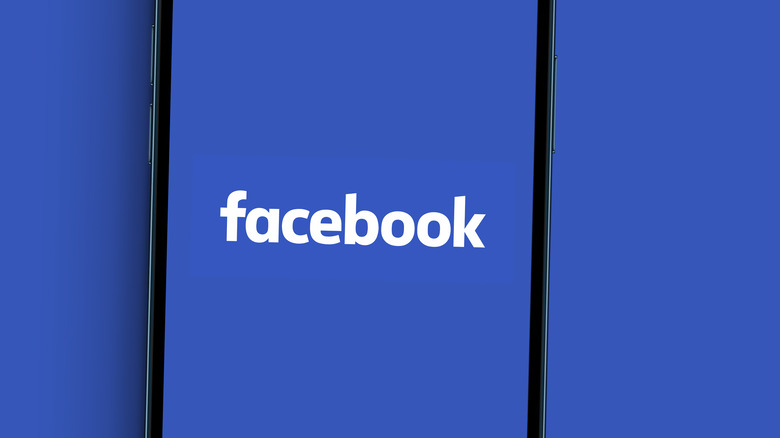 Diego Thomazini/Shutterstock
According to FOX43, it's believed that Pauley bought the body parts from a woman based in Arkansas named Candace Scott. The transaction allegedly occurred on Facebook. The New York Post explains that the body parts were meant to be donated to the University of Arkansas for Medical Sciences (UAMS). However, the institution revealed that before this could occur, an employee stole them from the Arkansas Central Mortuary Services. With this discovery, Leslie Taylor from UAMS released a statement (via the New York Post) that read, "We are very respectful of those who donate their bodies, and we are appalled that such a thing could happen."
CBS News reports that Pauley would likely resell the body parts he purchased from Scott. On July 22, he was arrested and charged with abuse of a corpse and receiving stolen property. Prior to this, FOX43 notes that authorities discovered that Pauley recently bought $4,000 worth of body parts from Scott. They seized the package before it could be delivered.
After his arrest, Inside Edition states that Pauley received countless encouraging comments on Facebook. One person wrote, "They think you're the devil. I'm sorry people don't understand. Just know I've been called the devil for less and you will get through this." The New York Post reports that Pauley was released on a $50,000 bail bond.
Jeremy Pauley's macabre art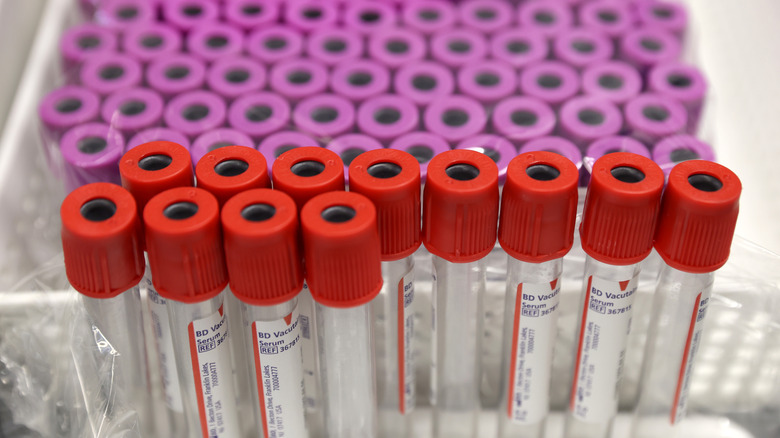 Justin Sullivan/Getty Images
Besides selling and buying body parts, the New York Post reports that Pauley is an artist who made a name for himself by using blood as his preferred medium. Moreover, Pauley is a body modification artist who is heavily tattooed and pierced. In a 2014 interview with Dread Central, Pauley explained that he became interested in blood art after viewing blood paintings done by other artists. Pauley also admitted to commissioning a painting of his daughter made in his blood. As for his own work, he stated, "All the blood I paint with is from willing donors." Pauley added that this included his wife and friends.
Dread Central notes that Pauley's subjects include Leatherface and Freddy Krueger. In addition, the New York Post states his artwork features serial killers like Jeffrey Dahmer and Ted Bundy. Some of these paintings can be found at the Museum of Death in New Orleans. According to The Keystone Newspaper, Pauley has also delved into bone carving. He told the publication, "I want to switch it up but still use something human, which is where the bone comes in. I want to do more human skull caps and inlay them in blood then varnish them." At the time of this publication, Pauley has not yet had a preliminary hearing regarding the charges against him (per WGAL).