The Tragic 2003 Murder Of Serena And Venus Williams' Half-Sister Yetunde Price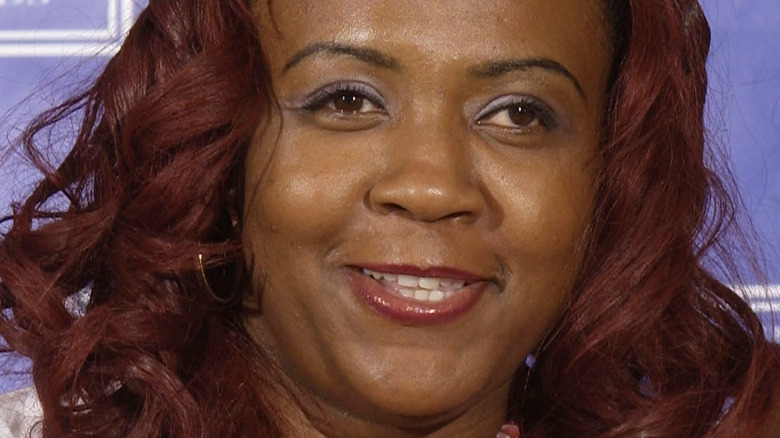 Vince Bucci/Getty Images
Fans of Serena and Venus Williams might be surprised to learn that the tennis icons had an older sister, Yetunde Price (via People). According to Page Six, Price and her famous siblings are half-sisters, as they all share the same mother, Oracene Price. Price, along with two other sisters (Lyndrea and Isha), are from Oracene's relationship with Yusef Rasheed. However, the five sisters were raised in a blended household by Oracene and Richard Williams, Venus and Serena's father. Although Price stayed out of the spotlight, she had an impressive career on her own, as she owned a salon and was also a registered nurse.
In addition, the Daily Mail writes that she was once Serena and Venus' assistant. Despite their fame and success, Price told People, "They're still my sisters." She added, "We don't get into the fame thing too much when we're all together as a family." Beyond this, Page Six notes that Price was a dedicated mother to three children; Jeffrey, Justus, and Jair. 
In April 2003, Price met Rolland Wormley at his birthday party in Compton, California. The two hit it off and quickly began dating. In an interview with Page Six, Wormley disclosed that he had a criminal past and was in a gang at the start of his relationship with Price. Ultimately, some feel this may have led to Price's untimely death.
Yetunde Price was the victim of a drive-by shooting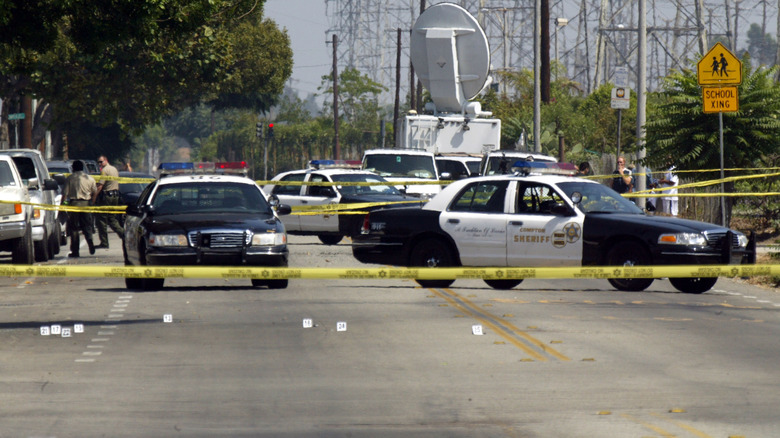 Frazer Harrison/Getty Images
On the night of September 14, 2003, Price, who lived in Corona, California, drove to Compton to pick up Wormley (via Page Six). Wormley recounted that Price told him that she had been drinking and asked him if he could drive back home. He agreed but decided to take the side streets. Suddenly, shots were fired at Price's vehicle. Wormley, per The Los Angeles Times, sped off. He stated, "Once I get to Long Beach Boulevard, I see the back window is shattered. I look to the right and said, 'Baby, are you all right?' I look at [Price], and there was blood everywhere."
People reports that Wormley subsequently drove to his mother's house to call for help but it was too late. Yetunde Price, age 31, was pronounced dead shortly after. She had been shot in the back of the head with what Page Six states was an AK-47. Moreover, Price had been killed near the tennis courts where her younger sisters had practiced years earlier. That said, Wormley was arrested then and there for violating his parole. As a result, he was forced to miss Price's funeral. Wormley told Page Six that he has no doubts that Price's family believes that he was involved in her death.
According to the Daily Mail, it seems that the shooting was not random. Authorities later revealed that the gunfire, which People writes was gang-related, was meant for Wormley, not Price. In January 2004, Robert Maxfield was arrested for Price's murder.
Her killer was paroled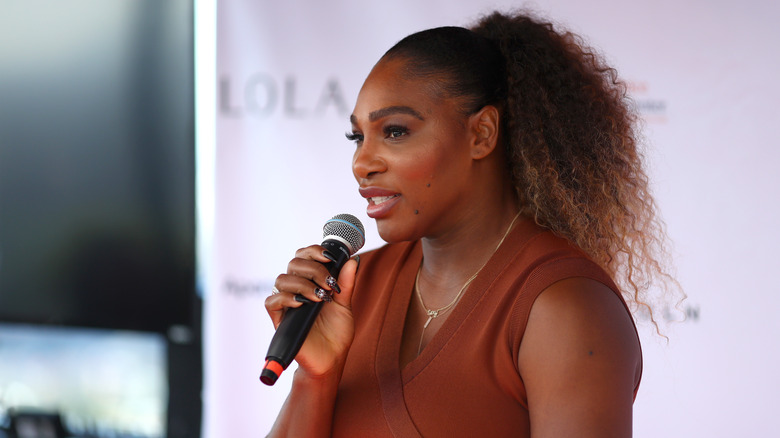 Joe Scarnici/Getty Images
In April 2006, People explains that Maxfield, a known member of the Crips gang, was found guilty of involuntary manslaughter. He received a 15-year-sentence for killing Price. In 2018, the Daily Mail reported that Maxfield had been paroled after serving 12 years for "good behavior." Since then, Page Six writes that he has been in and out of legal trouble. 
Wormley maintains that he did not have a part in her death. He stated, "All I did was get in the car and drive. I'm sorry I turned down the wrong street."
According to the Daily Mail, Price's death severely affected her sisters, especially Serena. In an interview with People, she admitted that this resulted in a "dark period" in her life. In 2015, Dionne Henderson, Price's best friend, told the Daily Mail, "I see Yetunde in her (Serena) when she plays. I really believe that one of the things that drives her so much and keeps her going is that every time she plays she's giving it her all because of Yetunde."
Per The Independent, Price is featured in "King Richard," the 2021 biographical film about Venus and Serena. When asked about what it was like seeing her late sister on screen, Serena told actor Will Smith, "Oh, I think I cried the whole time. Whenever she came on film, I just — personally, I just started, like — I mean, even still." The Bleacher Report states that in 2016, Serena and Venus honored their sister by opening the Yetunde Price Resource Center in Compton.