The Time Frank Sinatra's Manager Was 'Terrified' The Singer Would Shoot His Audience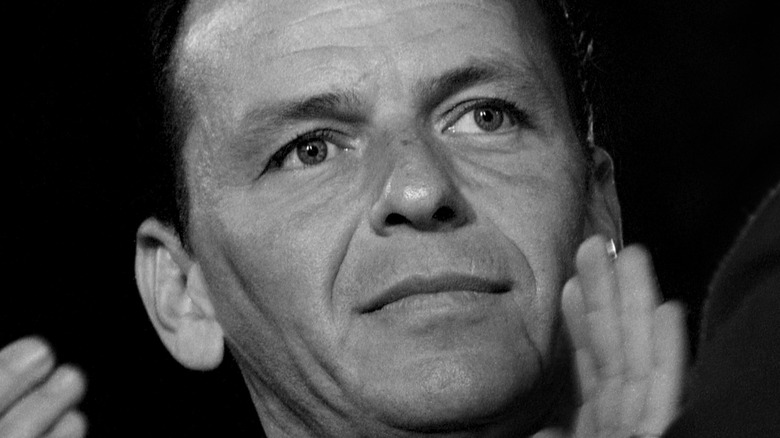 Michael Ochs Archives/Getty Images
Frank Sinatra is one of the most iconic and influential figures in 20th century popular culture. Born on December 12, 1915, in Hoboken, New Jersey (per Biography), the crooner-to-be decided as a teenager to pursue music as a career after he saw Bing Crosby perform, leading to Sinatra cutting his teeth by doing shows in local nightclubs. Sinatra experienced his first taste of mainstream success when he sang with orchestras during the big band era in the 1940s, but he eventually struck out on his own as a solo act and never looked back. He became one of the most popular entertainers ever, releasing a nonstop string of hits and singing to sold-out venues around the world. He also made a name for himself as an actor, winning an Academy Award for best supporting actor in 1953's "From Here to Eternity."
However, behind the glitz and glamour of one of the greatest showmen ever born was a dark side. Some of these details were only brought to light after Sinatra's 1998 death, revealed by Eliot Weisman, the late singer's manager from 1975 onward. Weisman told Fox News in 2017 that, when he met Sinatra for the first time, he was surprised that it wasn't the charming frontman he was expecting: "he was at the crossroads of the pressure he was receiving for his wife, his security and his children regarding the assets of his estate ... It was uncomfortable. Because I was the monkey in the middle."
A risk to his audience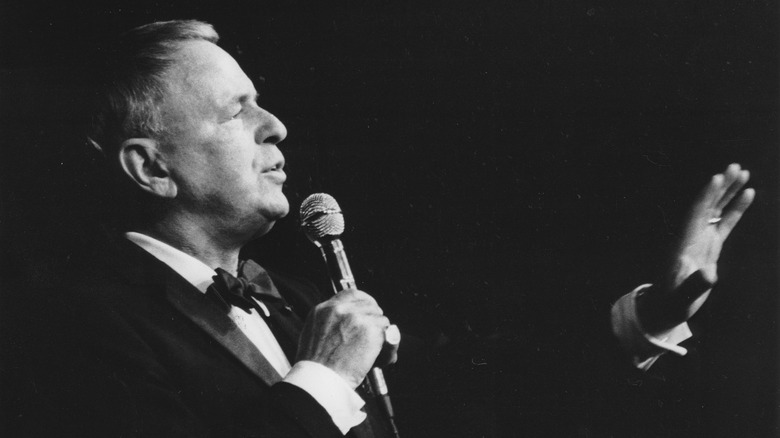 Brandstaetter Images/Getty Images
Concertgoers have many things to worry about before attending a performance: finding tickets at a reasonable price, getting good seats, parking, who's going to watch the kids. However, getting killed by the performer should not be something audiences have to be concerned with.
According to Eliot Weisman in his 2017 memoir, "The Way It Was: My Life With Frank Sinatra" (via Brief News), Sinatra's later years were marked by a decline in his mental and emotional health. While this no doubt made Weisman's work challenging, it became downright dangerous when he learned that the singer kept a gun on him while he performed live. Because so much of Weisman's job entailed escorting Sinatra through crowded places and meeting people, coupled with his fragile internal state, the prospect of the singer losing his cool and using a weapon on someone weighed heavily on Weisman's mind. "He hated to be touched but when I led him into arena concerts through the audience, fans were always reaching for him, punching his shoulder for luck and giving him high fives, and he loathed it. That was when I was really concerned about him being armed."
Frank Sinatra: The man with the golden gun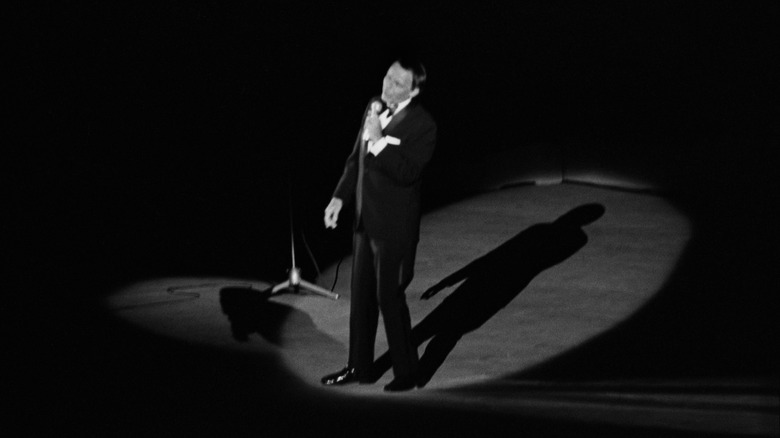 Michael Ochs Archives/Getty Images
The Mercury News states that Sinatra is said to have had connections to the world of organized crime. If that's true, it's no wonder why he liked to keep himself strapped at all times. Sinatra's penchant for weapons started pretty early in his career; he once received a pistol inlaid with gold and silver, a gift for performing for an audience of gangsters in 1956 in Havana, Cuba.
Because of Sinatra's ritzy lifestyle, it only makes sense that his personal ordnance be just as opulent. According to Page Six, the crooner was especially fond of a golden Uzi submachine gun that he received as a gift from Israeli Prime Minister Golda Meir which he kept in his private plane as he traveled the world. Weisman revealed in his memoir that Sinatra once took him and his inner circle to Verona, Italy, and things got edgy when a customs officer came aboard. Everyone feared that the officer would find the Uzi stashed away in the plane and place them under arrest, but he never did; the officer simply got his picture taken with Sinatra and was on his way.