What Happened To Casey Anthony's Ex-Boyfriend, Tony Lazzaro?
Pool/Getty Images
On November 29, 2022, Peacock will release a three-part documentary series — "Casey Anthony: Where the Truth Lies"  — chronicling the 2008 disappearance and subsequent murder of 2-year-old Caylee Marie Anthony. Her mother, Casey Anthony, was initially accused of killing her in 2011 but was later acquitted in a controversial court ruling. Casey notoriously told the Associated Press in 2017: "I don't give a s*** about what anyone thinks about me. I never will. I'm okay with myself. I sleep pretty good at night."
In the midst of all the buzz surrounding the coming documentary series, a lot of details about that harrowing saga in true crime history are starting to resurface. If you followed the case back when it was all happening in real-time, you might remember one Tony Lazzaro — Anthony's then-boyfriend who took the stand during the trial and provided the court with a lot of compelling information through his testimony (via In Touch Weekly). So what is he up to now?
Who is Tony Lazzaro?
When asked to appear as a witness before the court in 2011, Tony Lazzaro obliged without hindrance. He told the jury that he and Casey Anthony met in 2008 through Facebook and that the two "hit it off" immediately (per ABC News). He quickly developed a good rapport with her daughter Caylee as well, and the trio would spend afternoons at a nearby pool where all seemed well and the child appeared happy/cared for. However, Anthony mentioned nothing to him of Caylee's disappearance and carried on as though everything was normal.
Despite the fact that the two became close quite quickly and that Lazzaro actually described Anthony as a good mother in certain regards (per the Daily Mail), he admitted to feeling disgruntled and put off by the fact that Anthony failed to alert him — as well as police — of Caylee's disappearance for as long as she did (per Reuters). During his testimony, he remarked how she never acted afraid or disturbed in any capacity during that time and showed no concern over her daughter's mysterious absence. According to The Cinemaholic, the couple engaged in a heated argument after he learned of the 2-year-old's disappearance. 
Where is he today?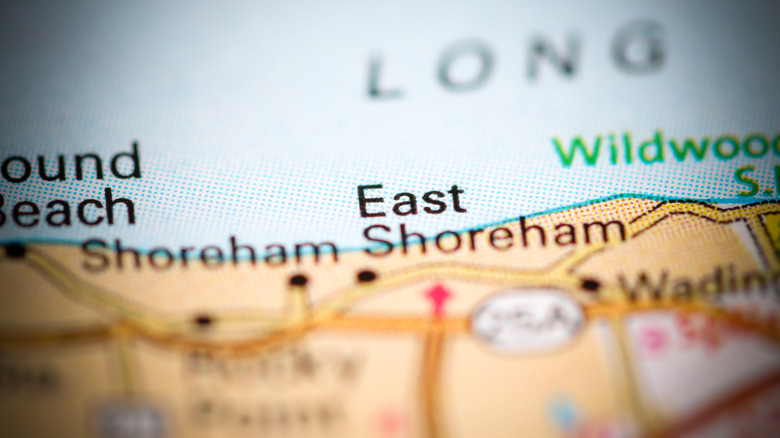 SevenMaps/Shutterstock
As is often the case with controversies and scandals of this magnitude, many of the names and faces that seemed so prevalent during the Casey Anthony trial back in 2011 have opted to distance themselves from the general stigma of everything to the best of their ability. All in all, there's very little we know about Tony Lazzaro today, but according to Riverhead News-Review, he moved back to Shoreham, New York, after graduating from Full Sail University in 2009. 
He reportedly attended college as a music major and, after graduation, landed a job working in the music industry for a time. Cameron Campana, one of Lazzaro's close friends and a former associate of Casey Anthony's, told A&E True Crime in 2018 that Lazzaro was newly married and working in construction around that time. After being asked whether or not he believes Anthony killed her daughter, Campana remarked that "there's a part of me that believes she could never have done anything like that, but then there's another part of me that's like, maybe she did. There was no justice for Caylee. Only one or two people know what happened, and we'll probably never know. It's saddening."