The Unexpected John Denver Hit That's Become An Oktoberfest Anthem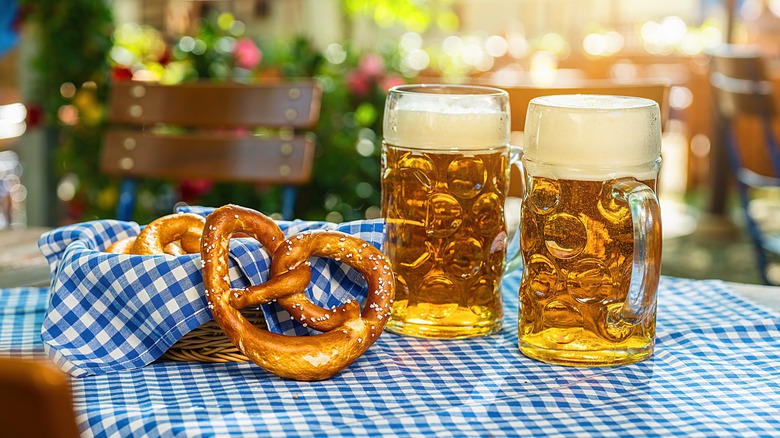 r.classen/Shutterstock
There's nothing more emblematic of German culture than Oktoberfest. This weeks-long celebration started out in honor of the royal family, but eventually became all about Germany's long history of brewing beer, per Britannica. In fact, Germany is widely credited as the country that perfected modern beer, according to World History. With Munich now considered by some to be the beer capital of the world (via Reader's Digest), many of the trademarks of Oktoberfest — like sweeping beer tents, chunky beer steins, and crowds of lederhosen-clad tourists — have become symbols of Germany as a whole.
On the other hand, there's little that seems less German than the classic American song, "Take Me Home, Country Roads." Performed by singer-songwriter John Denver, the song was first released in 1971 to great success (via Britannica Kids). Having sold millions of copies and been covered by dozens of famous artists over the years (via Country Thang Daily), now, over five decades after its release, the song remains one of the few classic hits that's obtained enduring popularity.
So how does this folksy American song and a traditional German festival intersect? As random as it sounds, "Take Me Home, Country Roads" is actually something of an Oktoberfest mainstay (via USA Today).
Why Germans love Take Me Home, Country Roads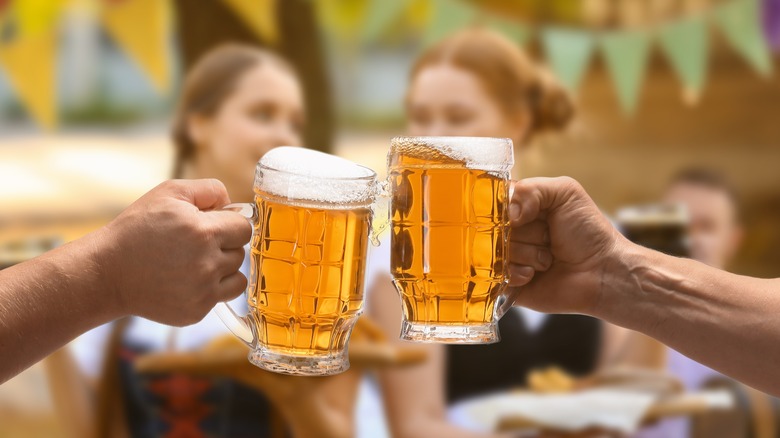 Pixel-Shot/Shutterstock
The main Oktoberfest celebration might take place in Munich, Germany, but there are plenty of Oktoberfest celebrations hosted worldwide — including in the United States. Because many Americans have German heritage, lots of big U.S. cities host their own Oktoberfest celebrations, according to Britannica.
But you can hear a taste of America even in Europe. At German Oktoberfest celebrations, "Take Me Home, Country Roads" is a big hit. According to The Washington Post, the song is regularly sung in German beer halls, and has been for decades. That might seem like a strange choice, given it's an American folk tune that highlights the pleasures of rural America, something many Germans probably can't relate to. And in fact, it's not known exactly why Germans are such big fans of John Denver. Even Bill Danoff, the songwriter who penned the ballad, doesn't know what's going on with the Germans' interest, according to The Washington Post. His best guess? "It's very singable," he said.
Oktoberfest and John Denver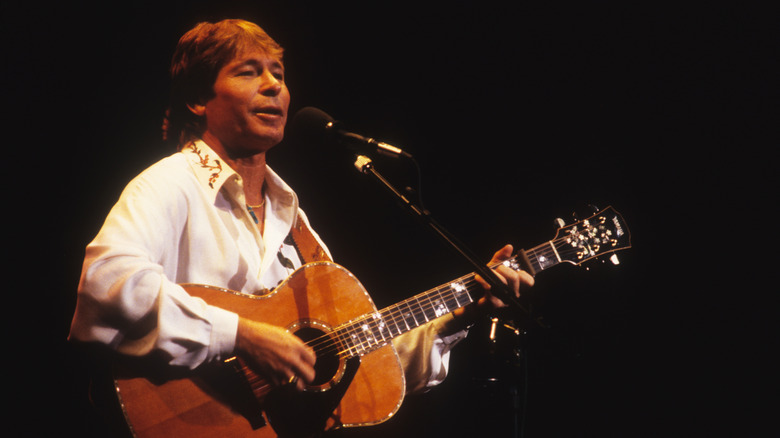 Jim Steinfeldt/Getty Images
Whatever the cause of the interest, it's clear that Germans go gaga for John Denver. On the first day of Oktoberfest in 2018, the song was streamed about 190,000 times on Spotify, according to My Stateline.
If you need more evidence of the song's international appeal, just look at the group of Germans who went viral for singing "Take Me Home, Country Roads" at a NFL game in Munich in November 2022 (via USA Today). For the first regular-season NFL game played in Germany, the fans chose to celebrate by serenading the teams with a taste of home (via Cowboy State Daily). Announcers covering the game were clearly stunned to hear the song so far from home, as Germans sang the tune loudly and in perfect unison. Who knows — maybe soon Munich will be known not just as the capital of beer, but also the capital of classic Americana singalongs.