The Truth About John Denver's Real Name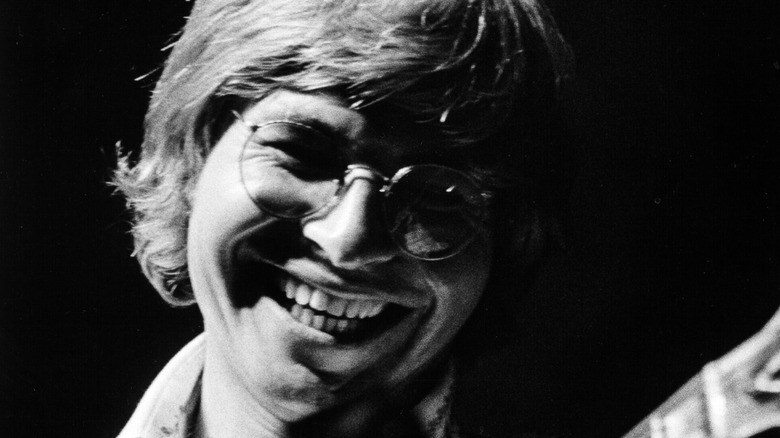 Sherry Rayn Barnett/Getty Images
Throughout the history of popular culture, untold numbers of entertainers have used stage names rather than the names they were given at birth, whether for this reason or for that reason or for no reason at all. Some, for example, simply dropped their last name and performed mononymously, such as Prince (Rogers Nelson) or Madonna (Ciccone). Others have switched around and/or excised a few syllables and/or letters for the sake of making the name flow more easily off of the tongue, such as Ritchie Valens (Richard Valenzuela) or Jon Bon Jovi (John Bongiovi).
One of the most well-known folk musician in American history was born with a name that's quite a mouthful. John Denver was neither from Colorado nor born with that name. He was born in New Mexico, according to Biography, and named after his father. But Henry John Deutschendorf Jr. is quite a few syllables and doesn't exactly translate to theater marquees or radio airplay, and for the entirety of his career, he went by the stage name he'd adopted.
There Are At Least 3 Origin Stories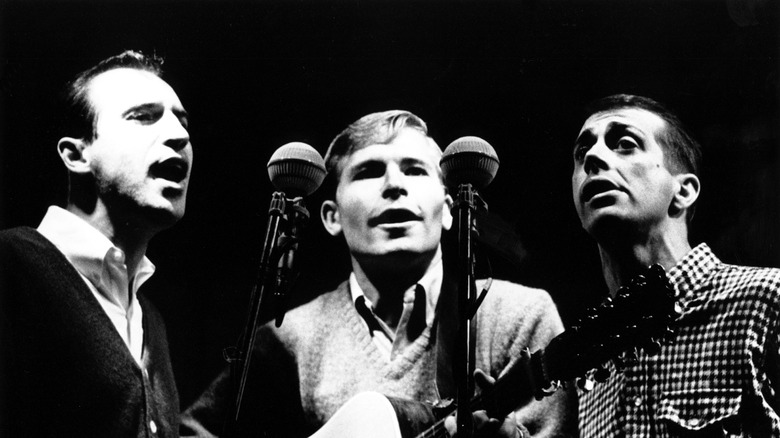 George Pickow/Getty Images
Henry John Deutschendorf Jr. got his first guitar as a teenager, according to Biography, and by the early 1960s, had successfully auditioned for a singing role in a popular folk group. Soon he'd even written a hit song -– "Leavin' on a Jet Plane" -– that was recorded by Peter, Paul, and Mary, at the time the biggest names in folk music. He was starting to get big, and his name was going to be a hindrance.
According to Biography, unspecified "record executives" encouraged the up-and-coming folk singer and songwriter to change his name — the matter of record company execs demanding singers change their name wasn't unprecedented at the time, and still goes on today. However, Denver's own website says it was "friends" who urged him to change his name. 
Meanwhile, Randy Sparks of the New Christy Minstrels says it was he who directed Deutschendorf to take a new name, writing on his website that the artist showed up Ledbetter's Store of Fun & Folk Music, Sparks' West Los Angeles space for music lessons and rehearsals. Sparks said, "That's where I discovered Henry John Deutschendorf (and named him John Denver)." 
Of course, the stage surname "Denver" was fitting for Deutschendorf's brand of environmentally-tinged, outdoorsy-themed folk music. Indeed, one of his biggest songs, "Rocky Mountain High," is about the mountains in which Denver is located.
Henry Deutschendorf's Relationship With John Denver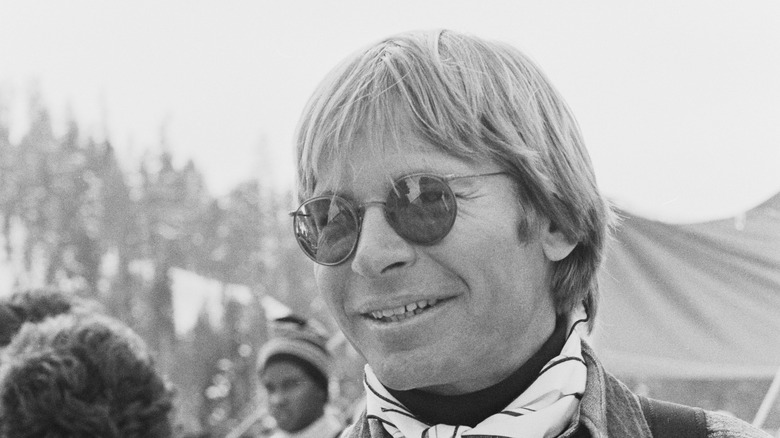 Michael Ochs Archives/Getty Images
By the middle 1970s, John Denver had exceeded being a popular musician and had become more of a brand, according to VH-1's "Behind the Music." His mop of unkempt blonde hair and his wiry glasses were his signature image, while he crooned about the Rockies and the Appalachian Mountains for adoring audiences. Off-stage, he kept up the squeaky-clean image, as The Seattle Times described it, by appearing in films such as "Oh God," his self-titled TV variety show, and through his association with The Muppets.
In fact, his life off-stage didn't necessarily fit with that manufactured image. Seattle Times reporter Patrick Macdonald claims to have seen through it in the beginning: "[I did not] entirely believe his squeaky-clean, countrified image," he wrote. And Macdonald was right. At least one personal relationship he had was abusive, according to the Orlando Sentinel, and included an incident in which he allegedly took a chainsaw to a bed in a fit of rage. 
Denver was also arrested for DUI at least twice, according to AP News, and was forbidden from flying aircraft on the day he fatally crashed his plane into the Pacific Ocean in 1997. MTV reported the cause of the crash was Denver's "lack of training" and his neglect to refuel his plane.