Where Is Chadwick Boseman Buried?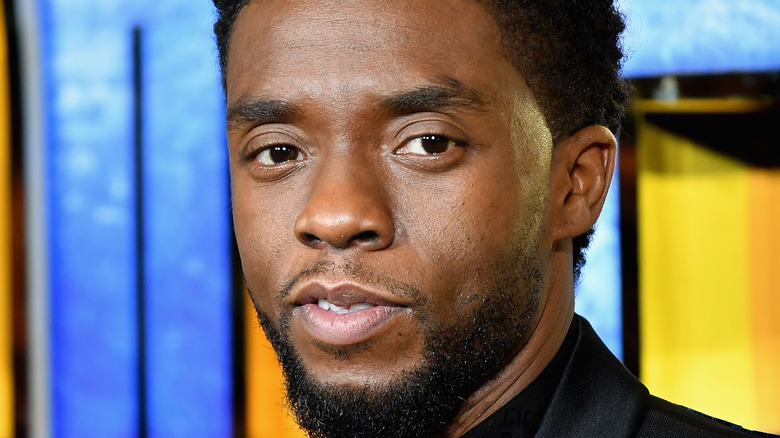 Gareth Cattermole/Getty Images
Chadwick Boseman was an incredible human being and very important for Black representation in Hollywood. In an industry where Black stories and Black characters aren't often allowed to exist, the "Black Panther" star gave a voice to many marginalized people. The BBC states that Boseman died from colon cancer on August 28, 2020, and left a powerful film legacy behind. Boseman fought against stereotypical Black roles for most of his life. He was once fired from the soap opera "All My Children" for criticizing the way his character Reggie was being stereotyped as a criminal. 
Boseman didn't act for money — he acted to improve images of Black communities in the eyes of white Hollywood. His most famous role as Wakanda's king T'Challa did exactly this. "Black Panther" was a landmark film for Black America, bringing positive representation of Africa, African people, and African Americans to the cinematic forefront (via The New York Times). Boseman's tragic passing ushered in a colossal wave of mourning across Black America, and ripples are still felt today. Some fans of the movie star might be wondering: Where is Boseman buried? 
Who was Chadwick Boseman?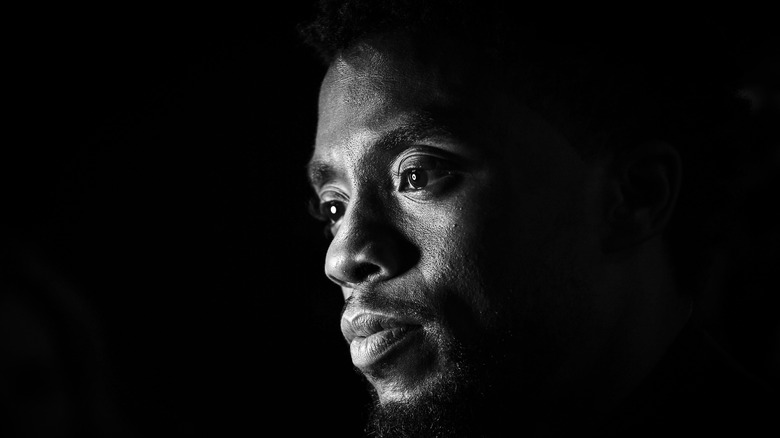 Gareth Cattermole/Getty Images
Early on, Chadwick Boseman didn't have a strong background in film. As Britannica explains, his father worked in agriculture while his mother was a nurse. In high school, Boseman mostly focused on basketball. However, everything changed when a fellow teammate died from a gunshot wound. This prompted him to develop a passion for storytelling. After high school, he attended Howard University in 1995, majoring in directing while taking acting classes on the side. Boseman furthered his film studies in New York City, performing with the National Shakespeare Company and co-writing plays "Rhyme Deferred" and "Hieroglyphic Graffiti."
According to Biography, Boseman's Hollywood career included multiple roles on various TV shows, such as "Third Watch," "CSI:NY," "All My Childre," "Persons Unknown," and more. Some of Boseman's major film roles include "42," a biopic about African American baseball star Jackie Robinson. Boseman also played James Brown in the biopic "Get on Up." His first Marvel role before Black Panther was "Captain America: Civil War," which led to his subsequent roles in "Black Panther," "Avengers: Infinity War," and "Avengers: Endgame." 
Where is he buried?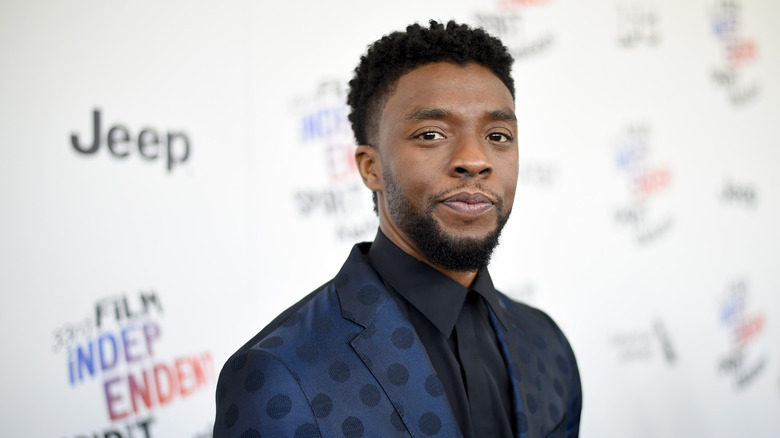 Kevin Mazur/Getty Images
Chadwick Boseman passed away in his Los Angeles home due to multiple organ failure. According to Essence, Boseman was buried in Belton, South Carolina, at the Welfare Baptist Church Cemetery. The funeral happened on September 3, six days after Boseman died. The cemetery is also 11 miles away from Anderson, South Carolina, the hometown where Boseman accordingly grew up. Anderson, South Carolina held a "Black Panther" screening in honor of the film star, with many fans attending it as tribute. There was also a Malibu, California memorial held in Boseman's honor. 
As Us Weekly explains, Boseman had kept his colon cancer diagnosis secret, as he was an incredibly private person. He also wanted to maintain his image of being a role model for young people, which prompted him to stoically carry on his quiet health battle. Many friends and associates of Boseman — such as Michael B. Jordan and Taylor Simone Ledward, his widowed wife — expressed their own sorrow after his passing,