Who Founded Macy's?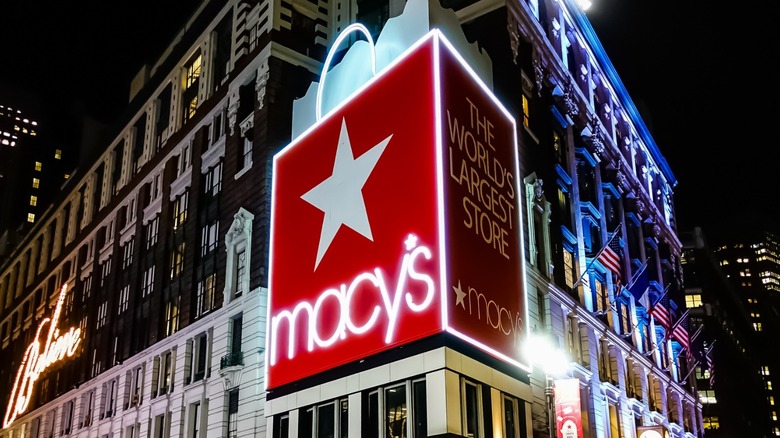 NYC Russ/Shutterstock
Today, Macy's Inc. has more than 400 stores across the country, per the company's site. It also operates another legendary department store chain, Bloomingdale's, which has more than 30 locations. The company also owns Bluemercury, which offers beauty-related products at its more than 150 stores. In all, the company has roughly 90,000 employees working for their brands. This is a far cry from the store's early days in the 1850s.
Macy's began as one man's dream. But Rowland Hussey Macy actually started out in a very different field before launching what became one of the most well-known names in retail. While his trademark department store remains synonymous with New York City, the store's creator actually came from further up the northeast coast. Born in Nantucket, Massachusetts, in 1822, Macy was a descendant of one of the island's early settlers (via Boston.com). At the age of 15, he tried his hand at being a sailor. Macy served on the Emily Morgan, which was a whaling vessel. But he soon learned that he was better suited to life on land.
Macy had several failed stores before finding success
Macy left his whaling adventures with a permanent mark that may have inspired some of his branding later on. He got a tattoo of a red star put on his hand, according to the Nantucket Historical Association. After his days at sea, Macy realized that he was more interested in being a merchant. But his first few forays into retail were flops. Macy had four failed shops between 1843 to 1855 in such locations as his home state of Massachusetts and as far west as California.
In 1858, Macy opened his New York City store in Manhattan. He called it R.H. Macy's Dry Goods, and it was located at Sixth Avenue and 14th Street. (Macy's didn't move to its better known address in Herald Square until 1902, according to the company's official site.) On his first day in business, Macy brought in $11.06 in sales. That number would soon skyrocket to $85,000 in sales during his first year of operation, a pretty impressive number for those times.
Macy built New York's most famous store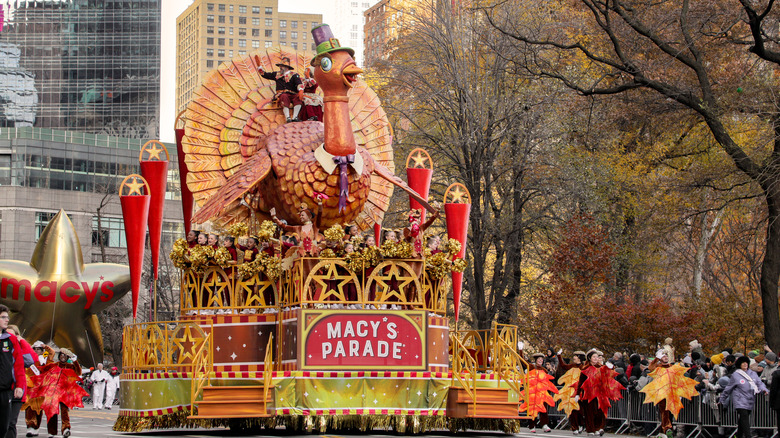 TD Dolci/Shutterstock
Over the next few years, Macy expanded his store's physical presence by leasing 11 nearby buildings (via Success magazine). He showed great skill at advertising and doing store promotions, including having Santa Claus on hand and special window displays during the holiday season to attract customers. Macy was ahead of his time in other ways as well. He hired Margaret Getchell from his home island of Nantucket, and she rose up the ranks to become one of his executives, a very rare occurrence for the times. The pair were actually distant cousins, but it's unclear whether the two knew they were related. Macy later credited much of his success to Getchell, according to the Nantucket Historical Association. She encouraged him to use the red star as part of the store's branding and to expand its offerings to include jewelry, furniture, and other items.
In 1877, Macy died in Paris, but his retail legacy has lived on. Macy's continued to grow, as brothers Nathan and Isidor Straus became general partners in the business in 1888 (via the company's official site). By 1924, the store's Herald Square location became the biggest department store in the world. The company debuted its first Thanksgiving Day Parade that same year –- a beloved tradition that comes to this day.