What Happened To Casey Anthony's Mother, Cindy?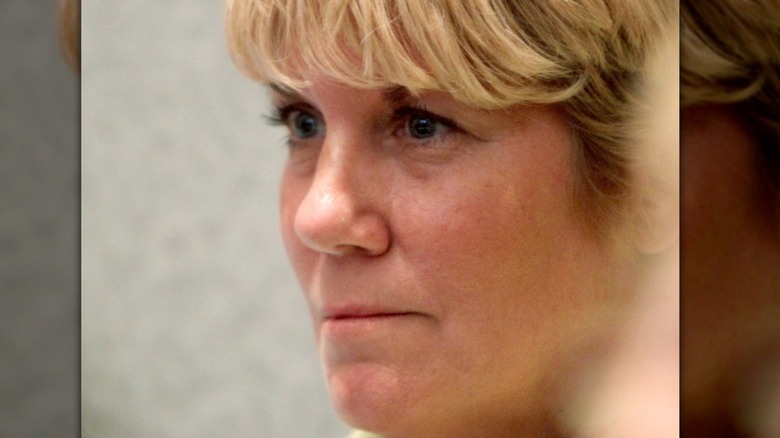 Pool/Getty Images
The Casey Anthony case is one of the most high-profile court cases of the century. It all started back in 2008 when Casey's 2-year-old daughter, Caylee Anthony, was reported missing by Casey's parents, Cindy and George Anthony. Casey had taken Caylee away from the grandparents' house after a reported dispute. When a month had passed without any contact with Caylee,Cindy called law enforcement. Not long after Casey was deemed a primary person of interest and charged with first-degree murder, Caylee's skeletal remains were found on December 11, 2008 (via Biography). 
This began a fierce trial that took place over the next few years. Eventually, Casey was found not guilty of the murder of her daughter. As ABC News explains, this provoked outrage around the nation, with many calling the verdict unfair. Though allegations continue to be made, it is still not known who killed Caylee Anthony. One of the central figures throughout the case was Caylee's grandmother, Cindy Anthony.
Cindy Anthony blames her daughter for making her life hell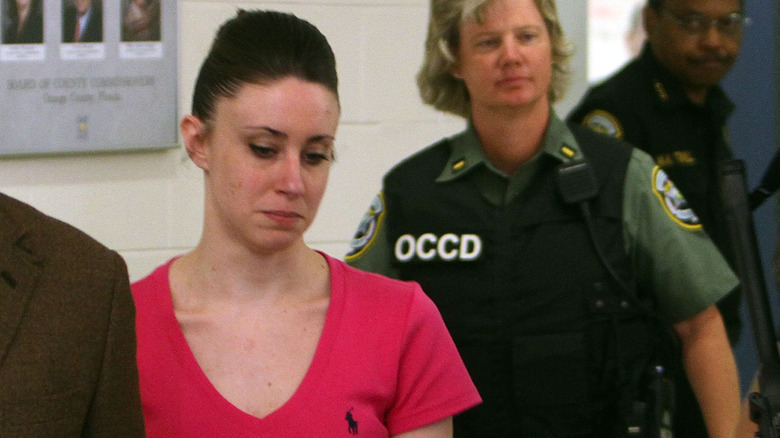 Pool/Getty Images
During Casey's trials, the lives of her parents, Cindy and George, were turned inside out. According to People, the grandparents searched tirelessly for their granddaughter, Caylee, back in 2008. This nationwide search involved numerous leads and 6 months of investigation to find out what might've happened to Caylee. When Cindy found out that during the trial, the defense claimed that Caylee drowned in a pool, she was noticeably distraught. "What the eff was she thinking," Cindy said told "Crime Scene Confidential" (via People). "Why the heck didn't she tell us? Why didn't she call somebody. None of this would've happened." 
According to Entertainment News Online, Cindy expressed both pain and gratitude when the remains of her granddaughter were discovered. She told the crime scene investigator Alina Burroughs, who was responsible for the case at the time, that "I know you guys didn't want to leave until you found every single [bone]. I remember." She continued to express gratitude in a video clip from "Crime Scene Confidential" on Investigation Discovery (on YouTube). "Believe me, I appreciate that I really do."
What is Cindy Anthony doing now?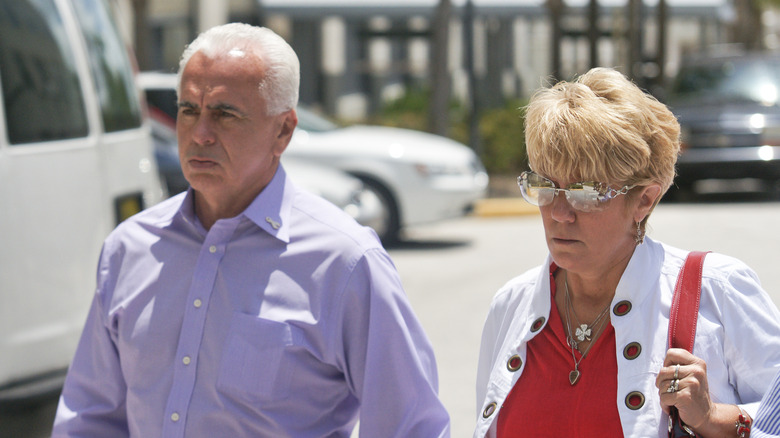 Ira Bostic/Shutterstock
What eventually happened to the parents of Casey Anthony after the case had concluded? According to Distractify, they've talked with press over the years about the incident, sharing their own experiences. But outside of that, both Cindy and George tend to stay out of the spotlight nowadays. They still reside in the same Orlando, Florida home that Caylee used to inhabit, which was at some point in danger of foreclosure. However, they managed to avoid foreclosure entirely through a settlement.
According to People, Cindy's life was changed completely by the trial. "It's hard for her to speak out about this case," Alina Burroughs told People. "She really went through hell and back, and she's never been the same." Apparently both Cindy and George have tried to get in contact with their daughter over time, though communication has mostly been sporadic. There's no telling how Cindy and Casey's relationship will turn out in later years or whether there will ever be complete reconciliation.