Who Are Annie Lennox's Children?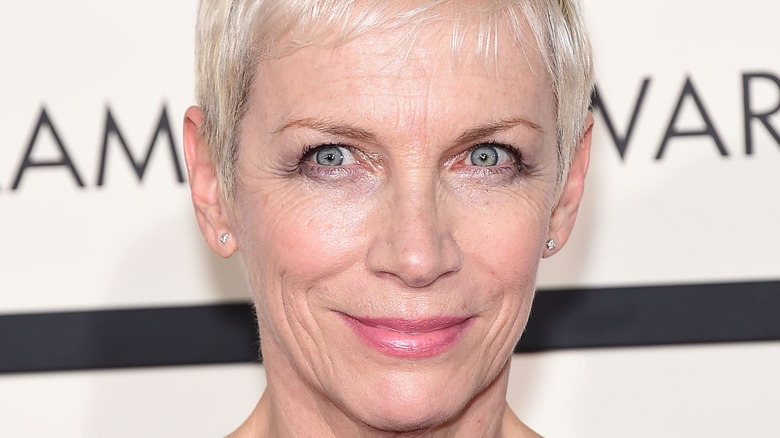 DFree/Shutterstock
Scottish singer-songwriter Annie Lennox has had a long and accomplished career. Born December 25, 1954 in Aberdeen, Scotland, she was a musical child who went on to study at the Royal Academy of Music in London, England, according to AllMusic. She first collaborated with musician Dave Stewart in the late 1970s, and they formed a band called the Tourists, releasing three albums and charting in the United Kingdom with a cover of Dusty Springfield's "I Only Want To Be With You." Lennox and Stewart went on to find acclaim with their 1980s synthpop duo Eurythmics, which had several hit songs, including "Sweet Dreams (Are Made Of This)" and "Here Comes The Rain Again." In 1990, Lennox decided to take time off to have a child with Israeli producer Uri Fruchtmann. It would be her second child, as her first, Daniel, died at birth in 1988.
In 2008, as reported by The Telegraph, Lennox discussed the tragedy with radio host Kirsty Young when she appeared on the BBC Radio program "Desert Island Discs." Lennox told Young, "It had an immense impact on me. It made me realize that the human condition is immensely fragile and strong at the same time." She went on to describe how Daniel's death coincided with a deadly Turkish earthquake, explaining, "Curiously enough, I identified with those people because I saw that loss is all around me. ... When I hear about other people's tragedies and losses, I so empathize with them."
Lola follows in Annie Lennox's footsteps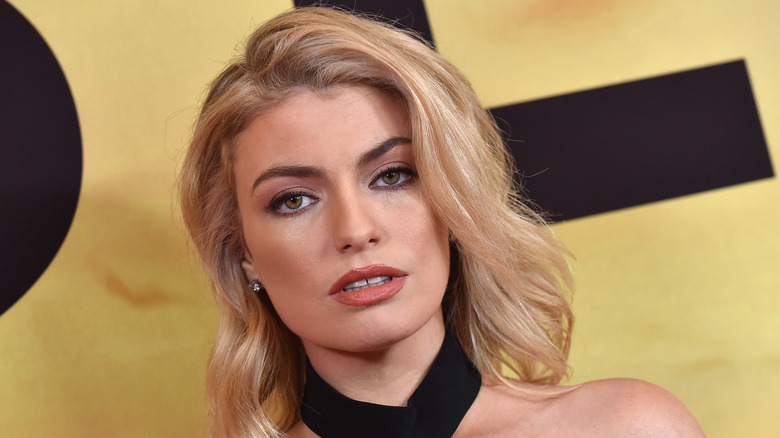 DFree/Shutterstock
Annie Lennox's first daughter, Lola Lennox Fruchtmann, was born December 1990, grew up in London, England, and uses the name Lola Lennox professionally. Like her mother, she was a musical child who would sneak into her parents' recording studio to record songs she'd written herself, per an interview with Refinery 29. She also attended the Royal Academy of Music, according to the LA Fashion Festival, but dropped out to focus on her career. She performed as a backup singer for Annie Lennox during her concert for the television show "Great Performances" and appeared at Vogue's Fashion Experience Dubai and opened for Lukas Nelson & Promise of the Real. She counts Etta James, Lauryn Hill, and, in another similarity with her mother, Dusty Springfield as influences.
She released her first single "In The Wild" in February 2020, telling Refinery 29, "I wanted something that wasn't too upbeat and mid-tempo. ... I like to write ballads and songs that are sad and intimate." Lola Lennox also provided music and voice over work for the Discover television show "Serengeti," saying, "Nature, to me, is the source of our existence. It really deeply ... grounds me. I feel like we are living in a time where we are in front of screens all day, and going into nature gives us introspection. We need to respect nature, and connect to it." Annie Lennox supported Lola on Instagram after she announced the debut of "In The Wild."
Tali Lennox left modeling to focus on art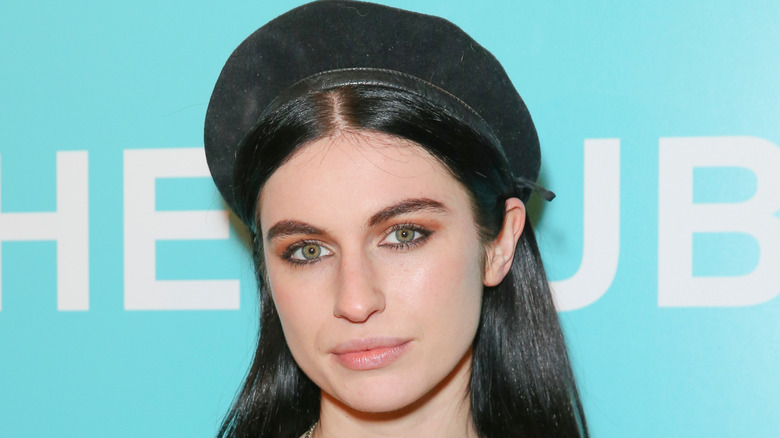 lev radin/Shutterstock
Annie Lennox's second daughter Tali Fruchtmann was born February 1993 in London, according to IMDb, and uses the name Tali Lennox professionally. Per The Telegraph, she began modeling at the age of 17 and appeared in the 2010 Topshop holiday campaign, followed by campaigns for brands like Burberry and runway shows for Chanel, among other major fashion houses. She relocated to New York and told The Telegraph she had been interested in fashion since she was a child, and was eager to sign to Next as a model, stating, "Models can get a little caught up in the negatives but for me it just feels like a privilege." She also shared her interest in drawing and painting and noted she'd done a series of self-portraits, explaining, "I've done a series of self-portraits from different phases of my life."
In 2012, Lennox was named Model of the Year at the Scottish Fashion Awards and had her first gallery show at London's Whisper gallery, which consisted of some of the aforementioned self-portraits, as reported by the Daily Record. In 2014, per the Daily Record, she quit modeling to focus on art and an online gallery while enrolling at the New School. She told the publication, "I really am grateful for modeling but it's also really nice not to think about how I look. I've been doing it since I was 17. I wouldn't say that modeling is my main occupation any more — it's something I do once in a while."