The Only Times Disneyland Closed In Its Long History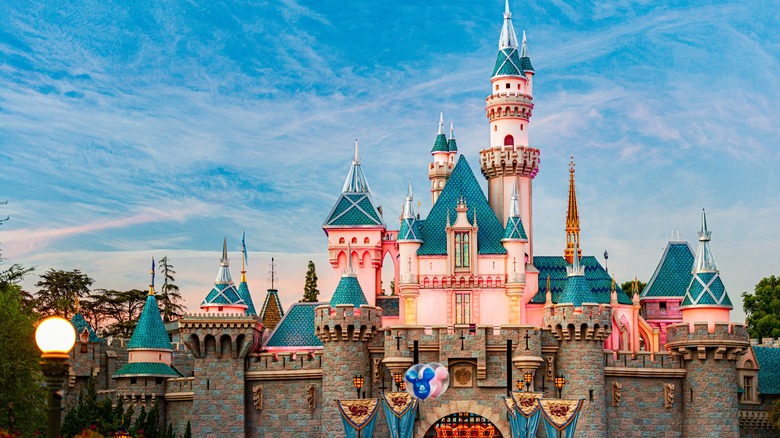 Konstantin Yolshin/Shutterstock
Disneyland has been an iconic destination for both children and adults for decades. Although there are now many Disney parks around the world — 12 in total, including parks in Asia and Europe — California's Disneyland is the one that started it all (per WDW Magazine). Designed by Walt Disney himself, the park opened in 1955 and very quickly became a financial success (via History). 
From the beginning the park has been opened every day of the year, from 8 a.m. to midnight, and it's well known for never closing its doors except in very rare circumstances (via Disneyland). In fact, Disneyland has only closed (or partially closed) its doors four times over the years for unexpected, unplanned reasons. This is a lot less than Disney World on the opposite coast, which has shut down its doors a lot more times — nine in total, of which seven were related to hurricanes potentially landing in the area (per KIRO7 News). For Disneyland, the closures have mostly been related to historical and national events.
According to Statista, Disneyland welcomed 8.57 million visitors in 2021. The large numbers are possible because the park has grown at gigantic steps since it first opened. It now has 83 rides and attractions as well as a number of restaurants and retail shops — five times more things to do than when the doors opened for the first time. Because of its size and capacity, closing Disneyland is not an easy endeavor and it's rarely done.
First few closures
Handout/Getty Images
The park closed for the first time on November 23, 1963, the day after President Kennedy's assassination. The closure was meant as a sign of respect and to honor Kennedy, who had visited the park in October 1959, when he was still a senator (per Disney Parks). The next closure, on August 6, 1970, wasn't a full-day closure, and it happened late in the day. It happened as a result of over 300 "Yippies" (members of the Youth International Party) entering Disneyland to protest a number of unexpected things, like Disneyland having an entrance fee and Minnie Mouse requiring "liberation." The large group would eventually take over Tom Sawyer Island in the afternoon, forcing the police to close off the park at around 5 p.m. in order to control the situation (via Los Angeles Magazine).  
When the Northridge earthquake struck California in 1994, Disneyland closed for a few hours so that rides and structures could be checked and confirmed safe. Many don't consider this a "proper" closure of the park, as the park reopened the same day, after just a few hours (per the Los Angeles Times). 
Disneyland's next full closure didn't come for many years, and it was due to a national tragedy. On September 11, 2001, when the places hit the World Trade Center Towers in New York City, Disney World in Florida was already opened, but it quickly evacuated all visitors and shut its doors. Because of the time difference, Disneyland, on the West Coast, had not opened yet, and never did on that day (via Disney Dose).  
The most recent closure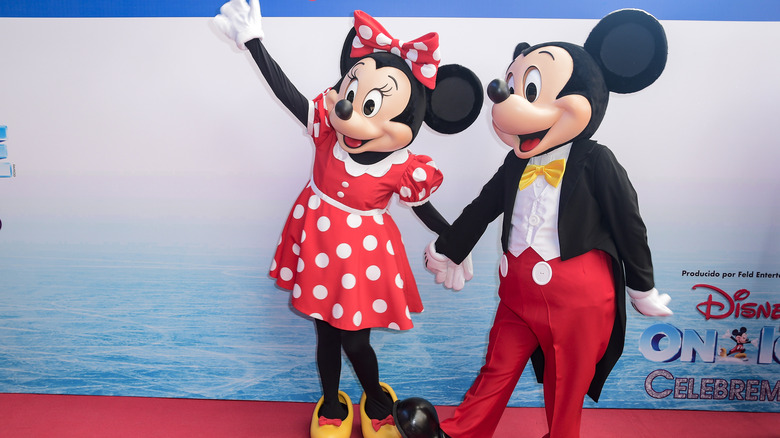 Medios Y Media/Getty Images
The most recent (and longest) of the closures was due to the COVID pandemic. As the number of infections started to grow in early 2020, Disney announced it would shut down its parks on March 13, 2020. In addition to Disneyland, Disney parks in Florida, Europe and Asia also closed. For Disneyland, this was a response to California's executive order to limit the size of crowds to try to control spread, and it was meant to last around a month (via Los Angeles Magazine).  
Although the order actually excluded amusement parks and theaters at first, it would eventually extend to parks as well. While announced at the same time, the Disneyland Resort hotels closed two days later so guests had time to make travel arrangements to return home or find alternative accommodations (per The Washington Post). The Downtown Disney shopping district remained partially open, with selected stores and dining spaces operating at limited capacity (via Disneyland). 
Despite the original plan, Disneyland ended up remaining closed for just over a year. The park finally reopened at the end of April 2021 under strict rules that included working at 25% capacity, only allowing California residents to visit, and requiring masks even while walking down the park's streets. Except for Disneyland Paris, California's Disneyland experienced the longest closure of all Disney Parks — Disney World in Florida only closed for three months, according to Forbes. It would take an additional year for all COVID restrictions to be dropped and Disneyland to return to being a fully functioning park.