Who Is Zenaida Fernandez Gonzalez, The Woman Who Sued Casey Anthony For Defamation In 2013?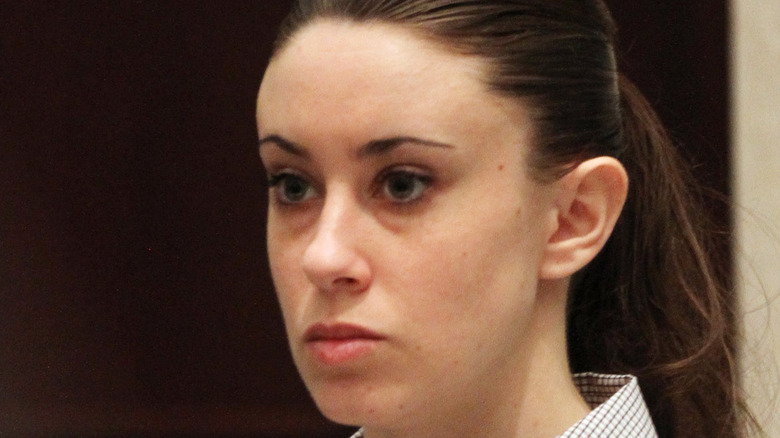 Pool/Getty Images
In 2008, Casey Anthony was charged with the first-degree murder of her 2-year-old daughter Caylee. Casey's parents — George and Cindy — helped take care of their granddaughter in their home in Orlando, Florida, but in June 2008, Casey had a disagreement with her parents that caused her to leave the home with her young daughter (via Biography). A month later, Cindy reported Caylee missing, and Casey was arrested shortly after.
Casey told authorities that her daughter had been missing for a month, but she knew who took her. She mentioned the name Zenaida Fernandez Gonzalez, who was supposedly little Caley's babysitter. As reported by ABC News, investigators worked to locate the whereabouts of Gonzalez, but they weren't able to track her down. The address of the apartment where Casey said the babysitter lived had been vacant for several months and based on interviews, no one by the name of Zenaida Fernandez Gonzalez had ever lived in the complex. Authorities were not even sure that the woman really existed, or whether Casey fed them false information to cover the truth.
The real Zenaida Fernandez Gonzalez
A woman by the name of Zenaida Fernandez Gonzalez does exist, and she was present at Casey Anthony's trial. However, as reported by Christian Post, Gonzalez denied knowing Casey, Caylee, and the Anthonys. Gonzalez said that her life had become more difficult because of her name's involvement in the case despite her not having anything to do with it. "Since they know my name, everywhere I go, they are insinuating that I did something wrong because my name is so much in the news," she said.
According to ABC News, Casey stood by her statement that her daughter was last seen alive with Gonzalez — whom she referred to as "Zanny the Nanny" — for three years. However, it was revealed that she lied about that information, as well as other things, during her trial. A lawyer who was, for a time, part of her defense team confirmed to CBS News that the story about Gonzalez was, indeed, a lie. "She lied. Sure. I think everyone knows that was a lie," the lawyer stated. Casey was acquitted of her daughter's murder.
Zenaida Fernandez Gonzalez sued Casey Anthony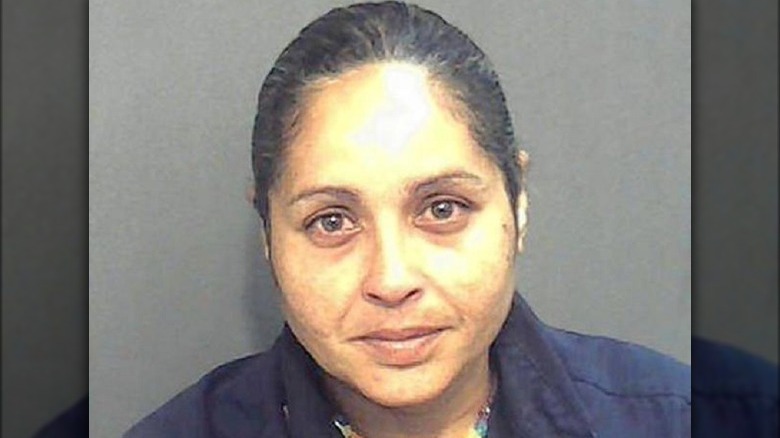 Orange County Jail
Zenaida Fernandez Gonzalez filed a defamation case against Casey Anthony. She claimed that Casey mentioning her name amid the search for Caley Anthony disrupted her life and painted her in a bad light. Gonzalez was subjected to hours of interviews with authorities, and she also received death threats. As reported by ABC News, she also lost her home and her job because of Casey's allegations. In 2015, Gonzalez's case was dismissed. The judge said that Casey's statements about the woman named Zenaida Fernandez Gonzalez were not malicious and didn't explicitly state that Gonzalez was a kidnapper or murderer (via Orlando Sentinel).
In 2016, Gonzalez was accused of theft. According to a CBS News report, Gonzalez and a man named Jonattan Acevedo were arrested following charges of theft. Police stated that Gonzalez and Acevedo, both of whom worked as cleaners at a Kissimmee motel, stole a credit card from one of the guests. A 64-year-old man who was staying at the motel said that his credit card was stolen from his room while he was at a hospital for his cancer treatment, per Orlando Sentinel. The card was used in various stores and the charges amounted to $850.