The True Story Of A British Couple That Found A Golden Treasure Hidden Right Under Their Feet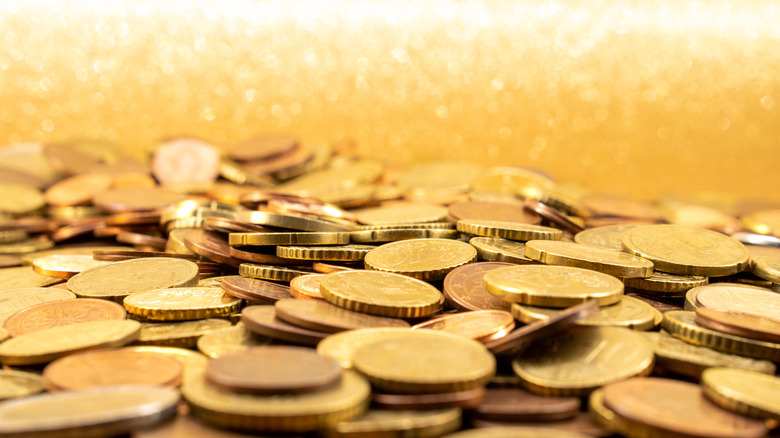 Maria Jose Silva Jimenez/Shutterstock
According to CNBC, a lucky lottery ticket holder was just awarded a record-breaking sum of money when the Powerball jackpot numbers were called on Tuesday, November 8. Can you imagine waking up to the news that you became a $2.04 billionaire overnight? Many of us would gladly give an arm, a leg, or any number of limbs for that kind of opportunity. Dreams of the fabled golden goose that unexpectedly changed everything are rarely lost on anyone. Still, few people are ever met with the bedazzled reality of becoming rich beyond their wildest wishes by means of a worldly miracle.
Rags, riches, unprecedented luck ... We love stories like this. That's not to say that two British citizens who recently found a large fortune worth of gold coins stored beneath their house were living in rags prior to, but as far as riches and luck go, they certainly found themselves handsomely buried in both (via the New York Post). 
Buried treasure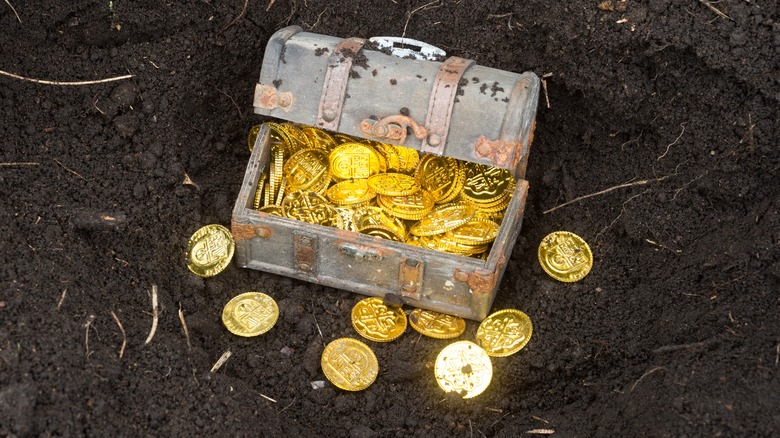 Varts/Shutterstock
It was earlier this fall when a couple who lived in the village of Ellerby in North York, England, detected something strange beneath their house. At first, they believed it to be an electrical wire below their kitchen floorboards that was getting in the way of some home renovation efforts. But upon further inspection, they realized that it was something far more valuable. According to The Sun, the couple uncovered a shimmering heap of gold coins stored there for years by an unknown party. 
A small cup containing no less than 264 gold coins, whose exact origins were unknown at the time of this publication, was quaintly resting right beneath their feet. Imagine that. The couple reached out to a London-based auction company to get an appraisal on the cluster of shiny discs. You can imagine their pleasant shock upon learning that the coins were worth around £754,000 (per The Sun). That is nearly $900 thousand in the U.S. (per Forbes Advisor).
Where did the gold coins come from?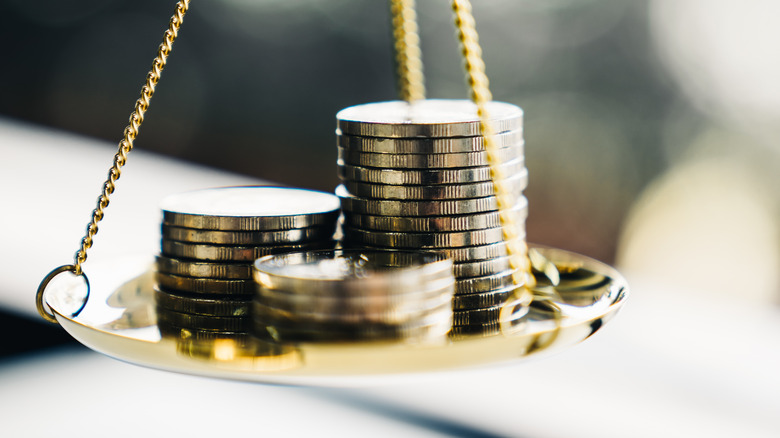 sommart sombutwanitkul/Shutterstock
According to NBC New York, the two people were initially led to believe that the coins were worth some $231,390 dollars, but they ended up selling at auction for $852,380. But where did the strange stack of treasure come from? The Yorkshire Post reports that experts were able to link them back to the long-deceased Maister family who occupied the area centuries ago and made a good amount of money trading with Baltic ports. 
The coins themselves sported dates ranging from 1610 to 1727, though the Maister family was presumably active in the area some three centuries ago, and many of them ended up serving in the British parliament, as the New York Post reports. The lucky couple has opted to remain anonymous, but you can safely assume that they are definitely living large and enjoying their newfound riches in humble splendor these days.