What We Know About Nancy Pelosi Not Seeking Re-Election To Leadership In The House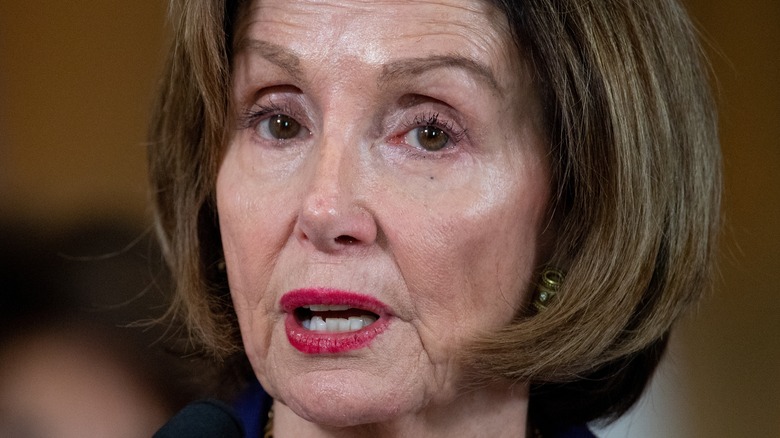 Asatur Yesayants/Shutterstock
On November 17, 2022, as CNN reports, California Congresswoman Nancy Pelosi (above) announced that she would not be seeking any leadership positions in the House of Representatives, following her stepping down as Speaker of the House, a position she had held since 2007, according to her website. She was also the first woman to have served in that role.
That she would be stepping down as Speaker of the House was not unexpected. Following the 2022 midterm election, Republicans regained control of the House of Representatives. Since her party no longer has a majority in that chamber, the job of Speaker will go to Republican Kevin McCarthy. However, there are other leadership positions in the House that she could aspire to, and likely be appointed to, such as House Minority Leader (the highest position available to a member of the minority party). Pelosi, though, has shut the door on taking any such leadership positions.
'The Hour's Come For A New Generation'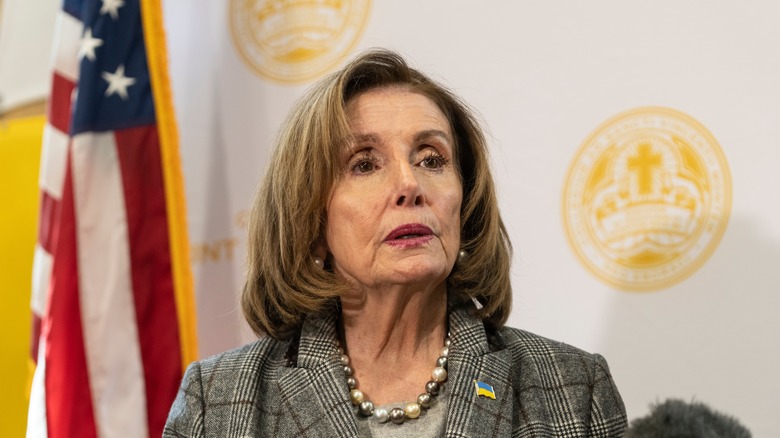 lev radin/Shutterstock
In her speech, as People reports, Pelosi spoke of when she first saw the U.S. Capitol building as a little girl. "In this room, our colleagues across history have abolished slavery, granted women the right to vote, established Social Security and Medicare, offered a hand to the weak, care to the sick, education to the young, and hope to the many" she said.
However, with House leadership changing, as well as the fact that she's now 82 years old, she has decided that it's time for younger Democrats to carry the party's torch in the House. "The hour's come for a new generation," she said, via CNN.
Pelosi does not appear, as of this writing, to immediately be stepping down from all of her Congressional duties. She remains a voting member of the House, having comfortably won re-election in her district, and as per the Constitution, representatives in the House serve two-year terms. She will be up for re-election in 2024, at which time she'll be in her mid-80s. It remains unclear if she will seek re-election at that time.