Musicians Who Permanently Damaged Their Bodies Performing Live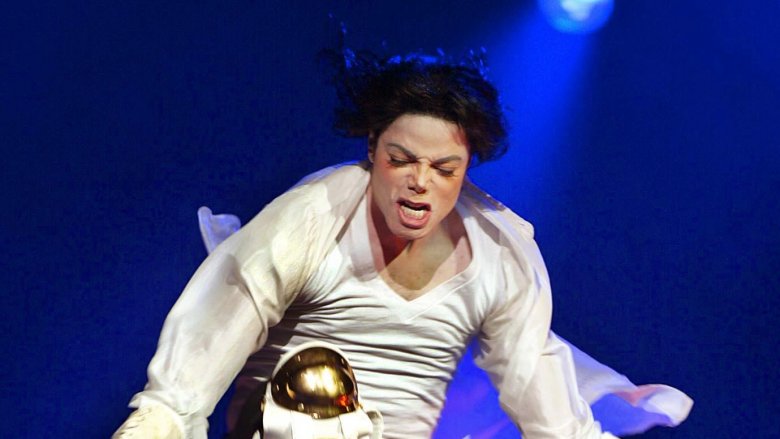 Getty Images
They say that rock 'n' roll will never die, but playing it on stage could very well kill you. Or at least leave you with lots of aches and pains that will nag you for the rest of your life. The same goes for other genres as well. Just ask these legendary rockers, pop stars, and other performers. The music biz is dangerous.
Prince's bad hips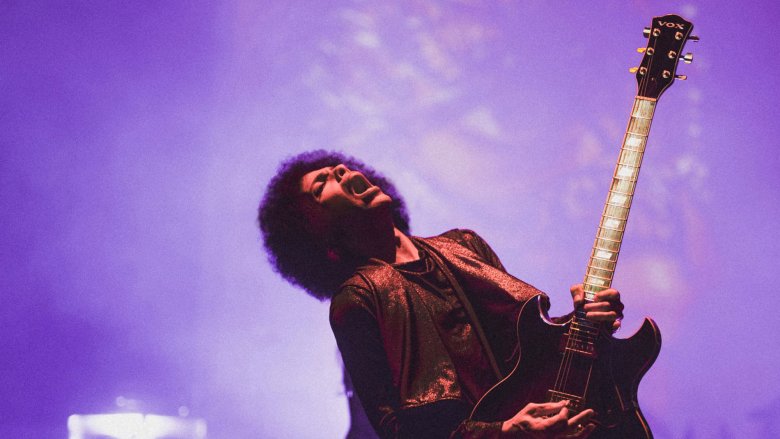 Getty Images
"The Artist" was well known for his amazing live shows but, in his younger years, he really cut loose. Prince often wore high-heeled shoes while performing in the early '80s and, despite his choice of impractical footwear, he often jumped off stage risers. His protege Sheila E. joined him during his 1984-85 Purple Rain tour as an opening act and later told the press that, even back then, "Prince was in pain all the time."
In the years that followed, he was sometimes spotted limping or even riding a motorized scooter to get around while out on tour. The chronic pain that tormented him became so bad that he allegedly turned down a double hip replacement operation due to his religious beliefs. (Jehovah's Witnesses aren't allowed to get blood transfusions.) However, this didn't stop him from often relying on painkillers to stifle his nagging injuries.
He was reportedly using opioids during his later years, and his addiction got so bad that he turned to a California-based specialist named Dr. Howard Kornfeld to beat his habit mere days before his death. He was unable to personally consult with Prince at his Paisley Park home and studio complex near Minneapolis so he sent his son, Andrew, to plan a treatment program. Andrew was among those who discovered Prince's body in an elevator on April 21, 2016.
Tommy can't hear you, and neither can Pete Townshend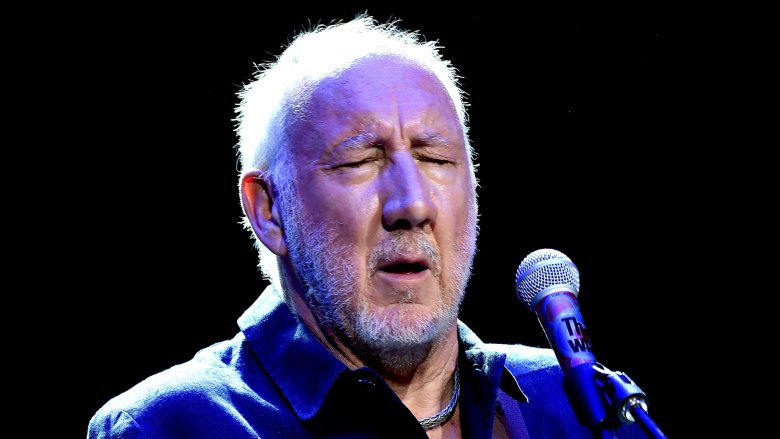 Getty Images
The Who's lead guitarist suffers from hearing loss. One of the contributing factors beyond spending many years standing in front of loud amps? Former drummer Keith Moon's tendency to blow up his drum kit during their infamous live shows.
The band was riding high in the autumn of 1967 when "I Can See for Miles" became their first Top 10 hit in America. They booked a gig on The Smothers Brothers Comedy Hour. Unlike the stodgier ones over at The Ed Sullivan Show, the brothers' producers actually encouraged The Who's destructive tendencies, which typically included smashing guitars.
As Townshend later explained during a VH1 special about what followed, Moon convinced a technician to build him a small "cannon" for his drum kit. During the rehearsal, it created an explosion that wasn't very impressive. Moon insisted on amping up its firepower so the band's performance could end with a proper bang.
The stage manager obliged but he didn't know that the drummer later added even more kick to the explosive device himself, ultimately giving it about three times more firepower. After the band performed "My Generation," Townshend and bassist John Entwhistle diligently started breaking their instruments. That's when Moon's cannon did its thing. It also set Townsend's hair on fire and significantly damaged his hearing. However, he has claimed that listening to music on headphones over the years also greatly contributed to his noise-induced hearing loss.
Patti Smith's big pain in the neck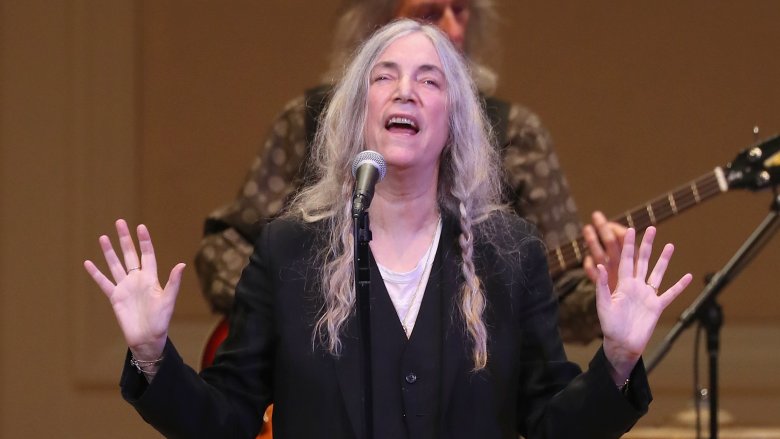 Getty Images
Many performers have fallen off stages over the years. The Foo Fighters' Dave Grohl took a tumble and broke his leg during a 2015 show in Sweden (but somehow managed to return to the stage and finish the set despite it). James Hetfield from Metallica also slipped into a trap door during a show in Amsterdam in 2017, but managed to avoid hurting anything but his ego, as he later told the press.
But falling off stages isn't reserved for men in the music industry. Patti Smith teamed up with Bob Seger and the Silver Bullet Band for a show in Tampa in 1977. Smith was known for her wild performances back then, which often included lots of twirling, but the stage crew didn't leave her with much space to work with. Even worse, it was dimly lit. She made do what with what little room she had, but her foot hit a stage monitor during the show.
That sent her tumbling over the side. Smith fell 15 feet into the orchestra pit, broke a vertebra in her neck, and fractured her spine. She still suffers from neck pain but, as she told the Houston Chronicle in 2012, "It's nothing I can't live with."
Frank Zappa and the wheelchair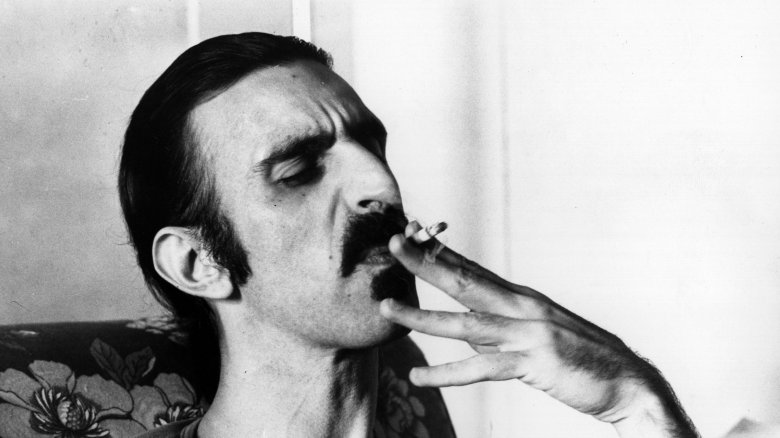 Getty Images
Frank Zappa, one of rock's greatest and most prolific eccentrics, suffered from chronic back pain after a bizarre incident during a performance at London's Rainbow Theater on December 10, 1971. As he and his band began a jokey cover of The Beatles "I Wanna Hold Your Hand," a man in the crowd named Trevor Charles Howell turned violent. The 24-year-old construction worker jumped on stage after flying into a rage, then shoved Zappa into the theater's orchestra pit.
While the band and much of the audience was convinced Zappa was now dead, Howell attempted to flee but was apprehended by members of the crowd. As he later explained, he wasn't angry that Zappa was mocking one of Britain's most beloved rock groups but rather that his girlfriend had admitted she had a crush on Zappa.
The incident landed Zappa in a wheelchair for almost a year, according to Ultimate Classic Rock, and was the last in a series of issues that made that year's tour a real pain for both him and his band. Before the London show, a fan fired a flare gun during their gig at the Montreux Casino in Geneva, Switzerland. It caused the heating system to explode and start a fire that destroyed the band's equipment, injured several people in the crowd, and burned down the casino. But it did inspire "Smoke on the Water," Deep Purple's totally rockin' recollection of the nasty incident.
Adele's delicate vocal chords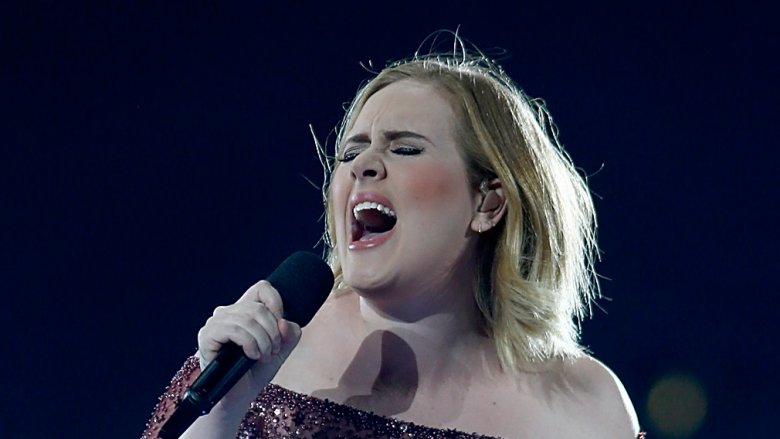 Getty Images
A record-breaking 123 shows on a world tour could put a terrible strain on any singer's voice, as one of the greatest living vocalists learned in 2017. After the second of four shows in front of audiences of nearly 100,000 fans at London's Wembley Stadium, which were supposed to serve as a triumphant finale for the tour, she realized something wasn't quite right.
Adele struggled during the first two nights and kept having to clear her throat. She knew something was wrong when she contacted her doctor, who told her she'd badly damaged her vocal cords and should cancel the last two shows at Wembley. Sadly, she'd experienced a similar problem when she suffered a hemorrhage after singing live on a French radio show in 2011 and underwent a very risky procedure called vocal cord microsurgery.
As a result of this latest unfortunate incident, she may never be able to tour again. However, even before the shows at Wembley, she was already considering permanently retiring from the road, The Guardian reported.
Curtis Mayfield's tragic final years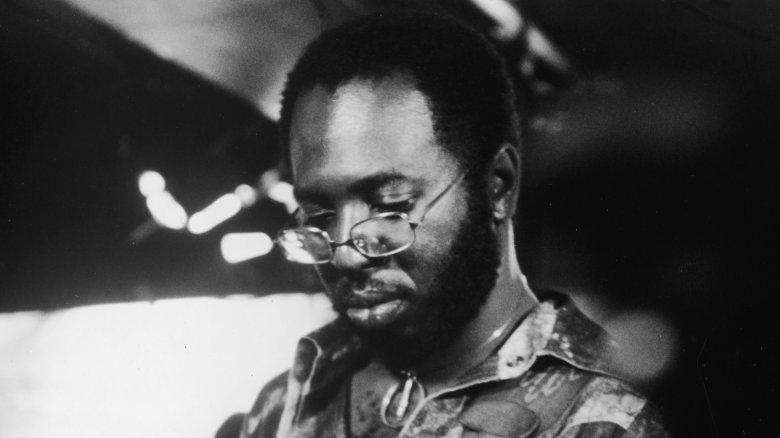 Getty Images
The skies had grown dark over a stage set up at Wingate Field in Brooklyn on August 13, 1990. Senator Martin Markowitz hosted concerts for his constituents every summer, but things were looking grim as the legendary singer/songwriter Curtis Mayfield went on stage early to beat the storm and not disappoint the thousands of fans that had turned out. Markowitz, Mayfield, and his band were hoping they'd get through at least one song before the weather turned ugly, his son later wrote.
It was a huge mistake. A blast of wind blew through the crowd and over the stage as the band began playing Mayfield's hit song "Superfly." The first few rows of spectators were thrown from their seats by an abrupt, hurricane-level gust that also caused a lighting rig over the stage to come loose. It landed on Mayfield, paralyzing him from the neck down for the rest of his life.
Unfortunately, it gets worse. Mayfield also suffered from "phantom hands," an awful condition that he compared to feeling like his hands had been forced into buckets full of snakes. It didn't stop him from continuing to write and record music, though. While Mayfield could no longer play guitar, he would sing while lying on his back in the studio. He passed away on December 26, 1999, from complications of Type 2 diabetes.
The many injuries of Iggy Pop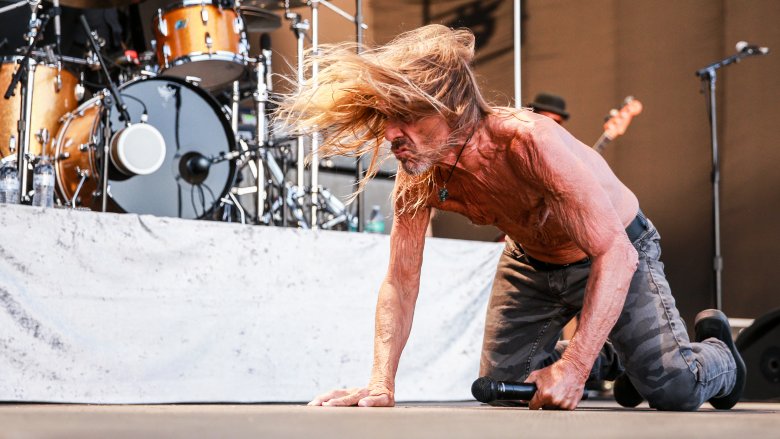 Getty Images
As if you didn't see this one coming, right? Betting odds would say the man born James Newell Osterberg Jr. should be dead at this point. After countless madcap, energetic, and downright raunchy performances that have involved everything from fistfights with bikers to rolling around in broken glass, it's amazing that he's still able to set foot on a stage, let alone sing on it. His current injuries include a bad hip and, as he puts it, a "twisted spine," according to Willamette Week.
One of Iggy's latest injuries happened during a show at the Peninsula Festival in Romania on August 27, 2011. NME reported he broke two bones in his left foot while performing with his punk band, The Stooges. As a result, they had to postpone a planned tour of the United States, and America had to wait a while to watch Iggy hurt himself.
Sid Wilson's foot woes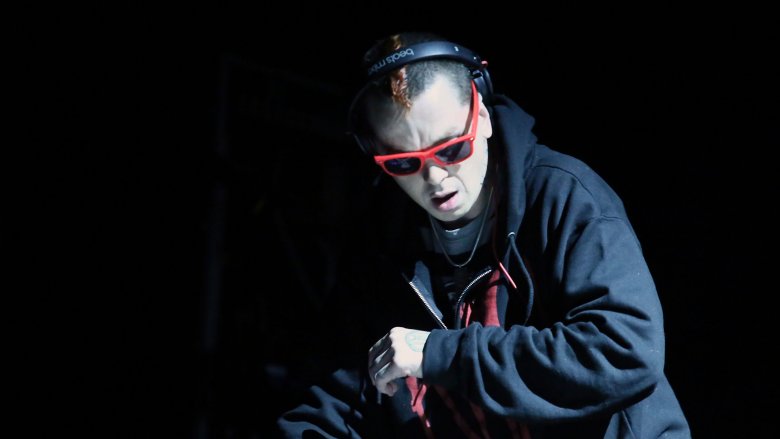 Getty Images
Sid Wilson, the turntablist for Slipknot, was once known for his crazy antics, and didn't limit himself to being set on fire and doing impressive jumps off the stage and other structures. Too many close calls and a stunt that shattered both of his heels (while he was wearing a 40-pound costume) have somewhat cooled his jets in recent years.
Here's the story, via Loudwire: On July 9, 2008, the band was performing at the Rockstar Energy Mayhem Festival at the White River Amphitheater in Auburn, Washington. They decided to play their newest single, "Psychosocial," for the first time in front of an audience. During it, Wilson jumped off a platform on the back of the stage and landed wrong.
It put him a wheelchair but that didn't stop him from continuing to play on the rest of Slipknot's tour despite having two casts on his legs. He continues to have occasional foot trouble, though, most recently in 2015.
Michael Jackson's migraines and back problems
The King of Pop went up in flames while performing on stage at the Shrine Auditorium in Los Angeles for a Pepsi commercial in January 1984. He was dancing along to his hit single "Billie Jean" when he got too close to a pyrotechnic display. It set his jacket and hair, which was covered in flammable Pomade, on fire. Even worse, it took him several seconds to realize his hair was bursting into flames while he was dancing down a flight of stairs. Someone finally ran onto the stage, threw him to the floor, and extinguished the blaze.
It left him with second- and third-degree burns on his face and scalp in addition a series of painful migraines. The incident also likely further fueled Jackson's obsession with plastic surgery. Despite it all, he opted against suing Pepsi over the accident. Instead, he asked them to fund a burn center at the Brotman Medical Center where he was taken for treatment.
Jackson suffered another injury after falling 30 to 40 feet while performing "Earth Song" at a concert in Munich in 1999. As seen above, he was raised into the air on a bridge that then dropped back to the stage. He managed to get back on his feet and finish the show, but he reportedly collapsed backstage afterward. His makeup artist said that incident left him with chronic back pain that often flared up when he was suffering from mental or physical stress.
Enrique Iglesias vs. the drone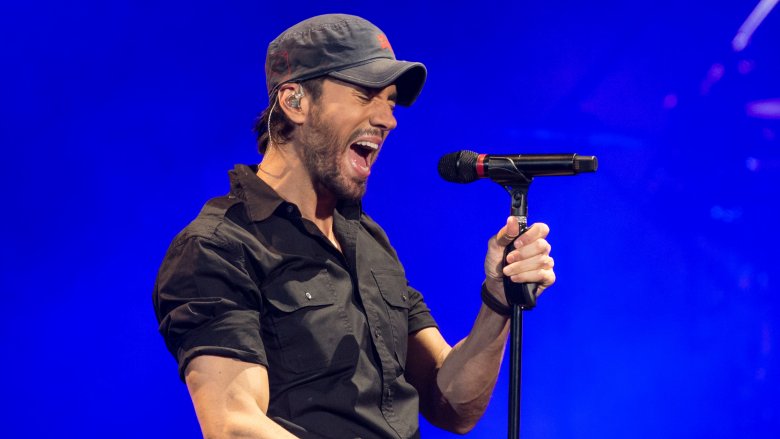 Getty Images
Grabbing drones while they're in mid-flight is dangerous. This probably goes without saying, but Spanish heartthrob Enrique Iglesias learned this lesson the hard way when he grabbed one equipped with a camera during a performance in Tijuana, Mexico, on May 30, 2015, The Guardian reported. It was taking aerial shots of the crowd, and he playfully wanted to give them a point of view shot.
It was a big mistake, even though he'd done this during prior shows. That night, his hand got a little too close to the drone's spinning blades. They sliced open one of his palms and blood spurted all over the place, fracturing his hand in the process. Iglesias wrapped it in a T-shirt, left the stage, and would later have reconstructive surgery and later told Univision that he no longer has any feeling in one of his fingers. Despite the nasty accident, he healed up enough to perform at his next scheduled show in Mexico City that July.
Marilyn Manson's right leg gets shot (sort of)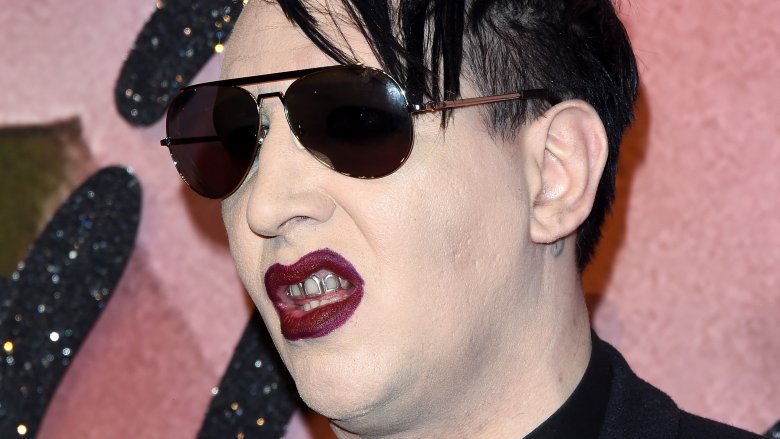 Getty Images
The freaky frontman who, despite his ghoulish and often sardonic persona, grew up in America's heartland in Canton, Ohio, was involved in one of rock history's most humbling on-stage snafus during a live show in New York City.
Per the BBC, Manson grabbed a pair of metal bars between two props shaped like pistols while performing his notorious version of "Sweet Dreams (Are Made of This)" at the Hammerstein Ballroom in September 2017. That's when one of the pistol props fell over and crushed his right leg. The stage crew and members of his band raced to lift the prop off him but he didn't get up. A black sheet was draped over him until an emergency team could arrive, leading some to assume that Manson had been killed.
Nope! It only proved that Manson might actually be tougher to kill than Count Dracula. He had to cancel several shows in late 2017, but he's back on stage performing with the aid of a wheelchair and a medical walking boot at the time of this writing (although it might not be going very well). It's too early to tell if Manson's injuries will result in any long-lasting problems, but the accident was worthy of Spinal Tap.