Why Most Of Freddie Mercury's Possessions Were Burned After His Death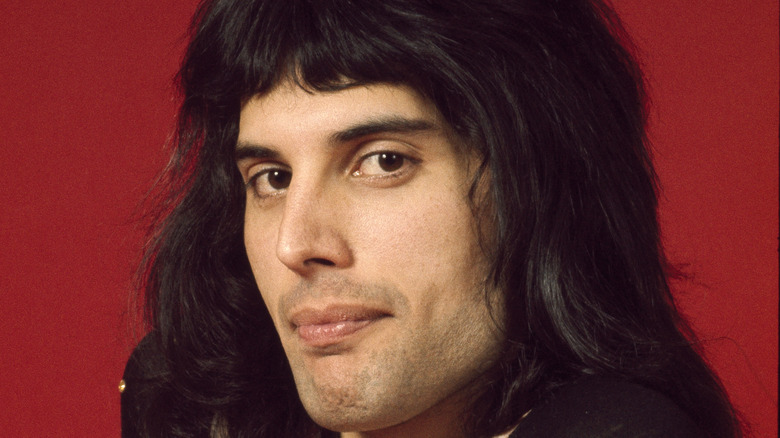 Michael Putland/Getty Images
Freddie Mercury has one of the most recognizable voices in rock 'n' roll history. As the frontman for Queen, he blended operatic vocals with hard rock which, accompanied by his outrageous stage persona, resulted in one of the most unique and influential classic rock bands of all time. Some of their biggest hits include "We Are The Champions," "Another One Bites The Dust," and of course their immortal "Bohemian Rhapsody."
According to Biography, Mercury, along with guitarist Brian May, drummer Roger Taylor, and bassist John Deacon, officially formed Queen in 1971, releasing their first album two years later. The self-titled album was a modest success, but it was their follow-up "Queen II" that really put the band on the map. Queen's success only rose further throughout the remainder of the 1970s and into the 1980s. However, the band's future was thrust into jeopardy when Mercury largely retreated from the spotlight, with rumors swirling around about his declining health. Little did the public know that there was a fair amount of truth to the hearsay.
Freddie Mercury's untimely death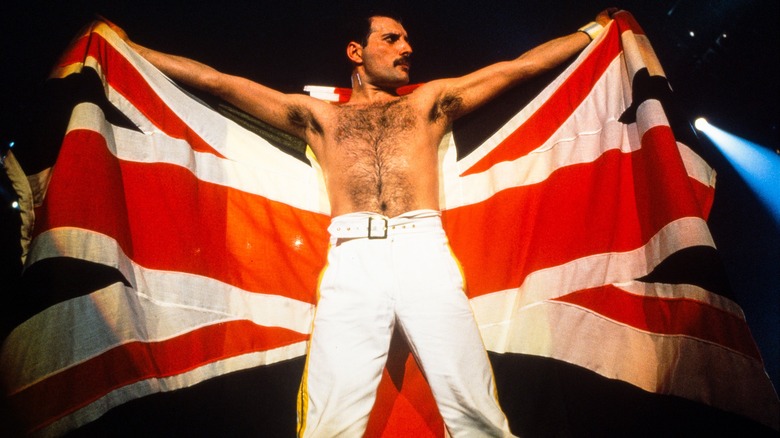 Fg/bauer-griffin/Getty Images
As stated by Smooth Radio, Brian May, Roger Taylor, and John Deacon were aware that Freddie Mercury was ill, but weren't entirely sure of how sick he really was. While they were concerned with Mercury's inability to go on tour to promote their 1989 album "The Miracle," out of respect to him they refrained from prying into his private life. "We didn't know actually what was wrong for a very long time," May recalled. "We never talked about it and it was a sort of unwritten law that we didn't, because Freddie didn't want to."
Eventually, Mercury met his bandmates over dinner in 1989 and told them the truth about his failing health, according to Smooth Radio. The singer did perform with Queen at the 1990 Brit Awards, but that was his last stage performance, as he was only getting sicker and sicker. On November 23, 1991, Mercury released a statement through his publicist, Roxy Meades, wherein he stated, "Following enormous conjecture in the press, I wish to confirm that I have been tested HIV positive and have AIDS ... the time has now come for my friends and fans around the world to know the truth, and I hope everyone will join with me, my doctors and all those worldwide in the fight against this terrible disease." He died the next day, and although the world lost a great talent, his final words helped to spread awareness about an important cause.
Freddie Mercury's unusual final wish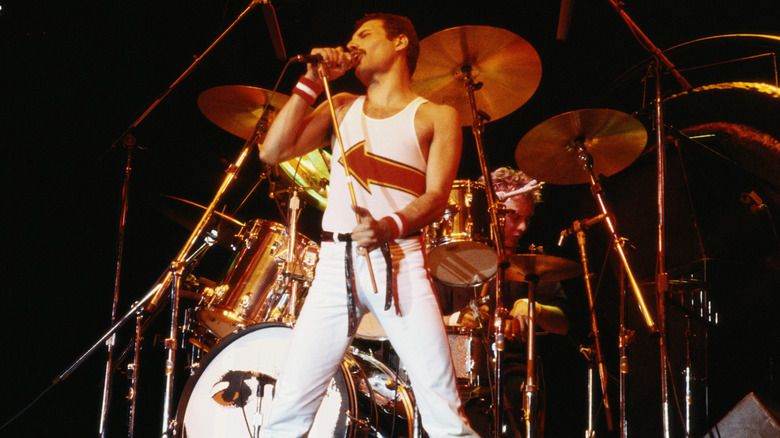 Fox Photos/Getty Images
According to The Vintage News, Freddie Mercury and his family were followers of the Zoroastrian religion, and in accordance with their beliefs, most of Mercury's possessions were burned after his death. But there was one surprising item that wasn't immolated with the rest of his things: his stamp collection.
This may seem like a bizarre item for the singer of one of the world's biggest rock bands to be preserved after his death, but it does have a deeper familial significance. Mercury's stamp collection currently resides at the Postal Museum in London, whose curator, Joanna Espin, shed some light on its importance, telling Express.co.uk, "When Freddie Mercury passed away, a lot of his belongings were burnt in accordance with his family's religious beliefs. One of the reasons we think this ... wasn't destroyed upon Freddie's death was because the stamps had originally come from his father." One of the more fascinating aspects of the stamp collection is that it wasn't gathered in the typical form; rather, Mercury ordered the stamps based on their colors and patterns, according to Epsin. It was clear that, even at a young age, he had a unique mind that wasn't afraid to wander outside the norm.