What We Know So Far About The Colorado Springs Mass Shooting Suspect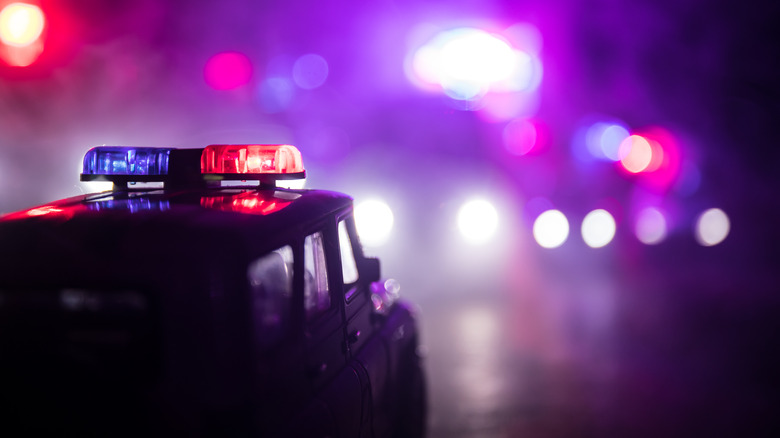 zef art/Shutterstock
On November 20, 2022, as The Denver Post reported at the time, Colorado Springs police announced in a press conference the name of the suspect in a deadly shooting the previous night at Club Q, an LGBTQ+ bar. An armed suspect, later identified as Anderson Lee Aldrich, 22, allegedly opened fire in the crowded establishment, killing five people and wounding at least 25. "There were bodies on the ground. Shattered glass, blood. It was awful," said Joshua Thurman, a patron who was inside the bar when the shooting took place.
It was the latest in a series of mass shootings in Colorado, and the second major mass shooting at an LGBTQ+ business since the Pulse Nightclub shootings in Orlando, Florida. As of this writing, details about Aldrich remain scarce, including his social media presence and whether or not he had known anti-LGBTQ+ sentiment; indeed, it's unclear if this was even a hate crime. About all that is known for certain is that a man with his name was involved in a scuffle in 2021, but nothing came of it.
A 2021 Incident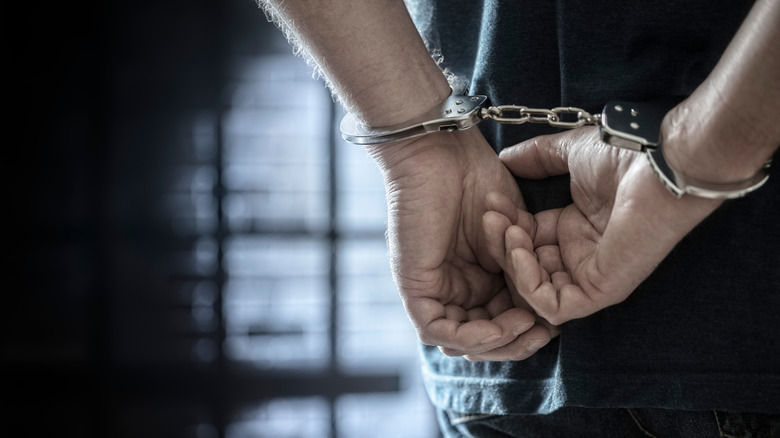 Brian A Jackson/Shutterstock
A man named Anderson Lee Aldrich, who shares the same birthdate as the Club Q shooting suspect, was arrested in El Paso County, Colorado in 2021, according to the Colorado Springs Gazette. As of this writing, officials haven't confirmed that the Club Q suspect and the man at the center of the 2021 incident are the same. At the same time, however, Howard Black, spokesman for the district attorney's office, said that the 2021 incident is being looked into as part of the broader investigation into the Club Q suspect.
Back in June 2021, a woman reported that her son had made a bomb threat. Authorities made contact with a man at a residence in a house in a Colorado Springs neighborhood, but he refused to comply with officers' demands, and eventually, the neighborhood was evacuated. Aldrich was taken into custody; however, all charges were later dropped.
A man claiming to be Aldrich later left a voicemail message with the Colorado Springs Gazette asking for the story about the incident to be amended or removed due to the charges being dropped. "There is absolutely nothing there, the case was dropped, and I'm asking you either remove or update the story," the caller said.
Was This A Hate Crime?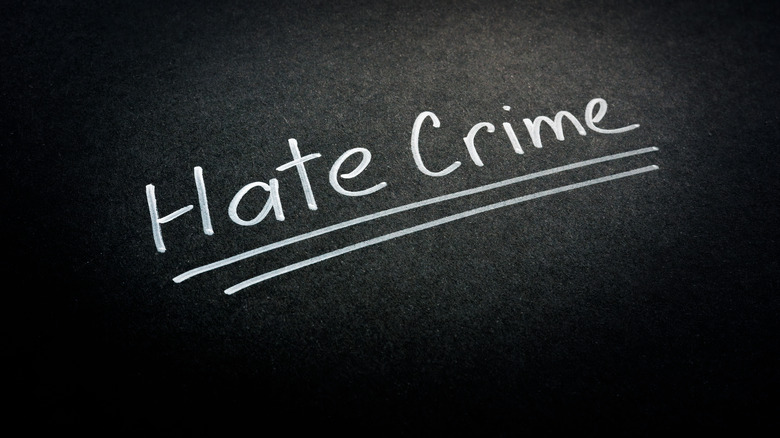 Designer491/Getty Images
As of November 21, 2022, officials have not determined this mass shooting event to be a hate crime, nor has Aldrich been charged with any hate crimes. Furthermore, if Anderson Lee Aldrich's social media presence, or any of his other actions, indicate that this was a hate crime, that information has not been made public. Regardless, in an interview with The New York Times, Colorado Springs Mayor John Suthers made his feelings clear: "[This] has all the appearances of being a hate crime," he said.
The attack occurred within what the city's LGBTQ+ community considers an uptick in hate both around town and nationwide, according to NBC News. For example, Parker Grey told the outlet that he had stopped patronizing Club Q "because of the growing hatred for our community." NBC News points to drag events around the country being canceled or going on as planned but with armed protestors turning up, as well as a rash of anti-LGBTQ+ bills being introduced in legislatures across the country. "You can just feel it. As a community, being through so much grief and so much loss after so many years, it's almost like you can feel tragedy coming," he said.