What Is The World's Rarest Stamp?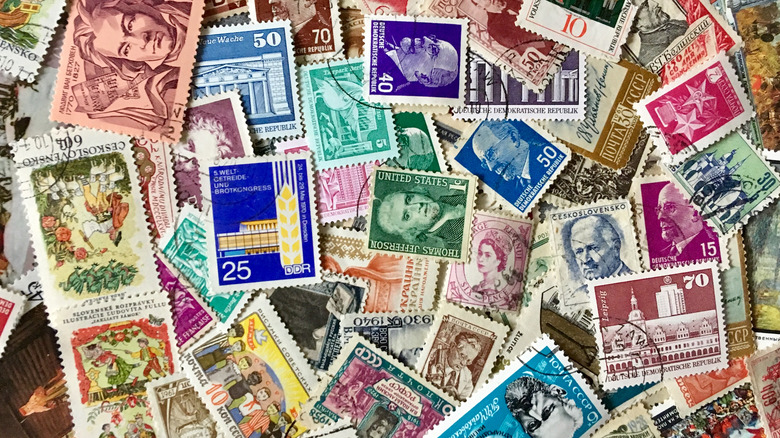 alexbug/Shutterstock
The first postage stamp was issued in 1840 in the United Kingdom, according to the Smithsonian's National Postal Museum. The Penny Black, as it is known, cost a penny (go figure) and was printed on black (go figure). The first official American postage stamp came a few years later in 1847, according to the United States Postal Service. It depicted Benjamin Franklin and cost five times more than the British equivalent, at five cents. (Another one depicting George Washington cost ten cents.)
Though a century and a half has passed since those first postage stamps were issued, the originals, though an important part of any philatelist's collection, are not particularly rare or valuable today. Several million were originally issued, and millions of specimens remain. A Penny Black, for example, lists for anywhere from a few hundred bucks to a couple thousand, depending on condition, and the same is true of the Franklin stamp.
The rarest stamp in the world is actually so rare that only one specimen is known to exist, and Sotheby's expected to auction it for over $10 million.
The British Guiana 1c magenta
Travel back with us to the heady days of the 1850s, when the idea of postage stamps was a new one, and colonialism was still running rampant. This portion of the story takes place in the northern region of South America, and occurs in a British colony that was, at the time, known as British Guiana (now Guyana), as BBC News reports.
As Gizmodo explains, in 1856, the colony's postmaster was waiting for a shipment of British stamps to arrive. While waiting, he contracted with a local newspaper printer to come up with an alternative. The result was a simple stamp printed on magenta paper. However, because there were no anti-counterfeiting measures in place, the postmaster came up with a Plan B: a postal employee would initial every stamp before it was put into circulation.
How many such stamps were issued and put into circulation is not clear. What is clear, however, is that, after all these years, the number of such stamps that remain is exactly one. And the last time it was sold, it brought in $8.3 million, according to BBC News.
From 1856 to 2022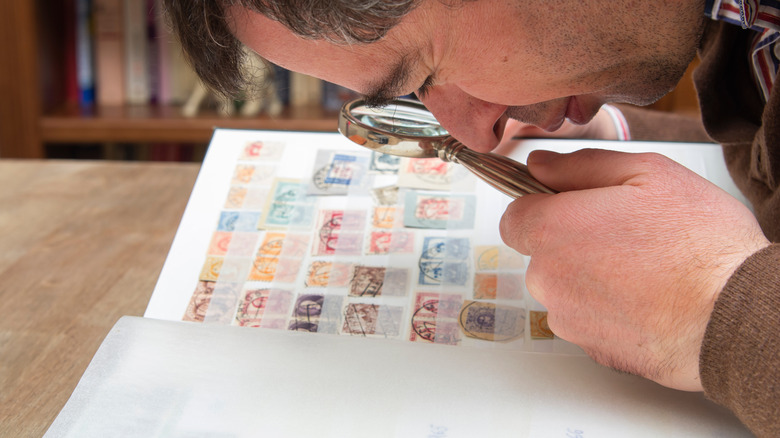 josera/Shutterstock
Though it was printed in 1856, it seems that the Guiana 1c Magenta was forgotten about; at least, for its first couple of decades. As Gizmodo explains, it was found in 1873 by a Scottish boy amongst some random and forgotten-about papers. He sold it for a pittance, and the rare and elusive stamp changed ownership a few times over the decades, before finally being purchased in 2021 by rare stamp dealer Stanley Gibbons, as BBC News reports. "It's truly one of a kind, and we're delighted to be welcoming it back on to British soil where we hope it will remain," said Graham Shircore, chief executive of Stanley Gibbons.
Today, the stamp can be yours for a fraction of its sale price. Sort of. The Gibbons organization has partnered with Showpiece to sell shares of the stamp, in a manner of speaking. Specifically, for $118.66 (as of the date of this writing) you can purchase a fractional ownership share of the rare collectible, which gives you voting rights and, should it be sold again, a pro-rata share of the sale price.