What Was Found At Naomi Judd's Death Scene?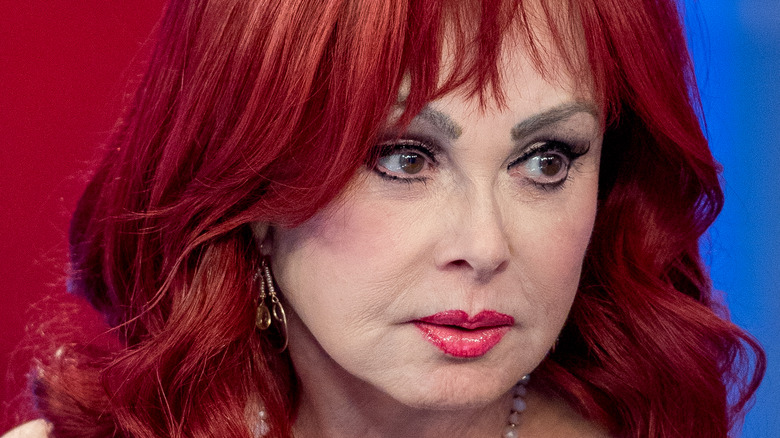 Roy Rochlin/Getty Images
Full details of what was found at the death scene of the late country singer Naomi Judd were kept private by a restraining order issued to Judd's husband, Larry Strickland, and her daughter, Wynonna, according to reporting from E! News. Judd, who made her name in country music as part of The Judds duo alongside Wynonna, died in 2022 at the age of 76 from a self-inflicted gunshot wound to the head at her home in Nashville, Tennessee, as CNN explains.
Judd's body was discovered by Wynonna's younger sister and Naomi's daughter, actress Ashley Judd. Throughout her career, Naomi opened up to the media about her lifelong struggle with mental illness. Though exactly what was found at the scene of Judd's death may never be fully known per the Judd family's wishes, some information about what was found has emerged via the late singer's autopsy report and other sources, according to TMZ.
If you or anyone you know is having suicidal thoughts, please call the National Suicide Prevention Lifeline​ by dialing 988 or by calling 1-800-273-TALK (8255)​.
Judd left a suicide note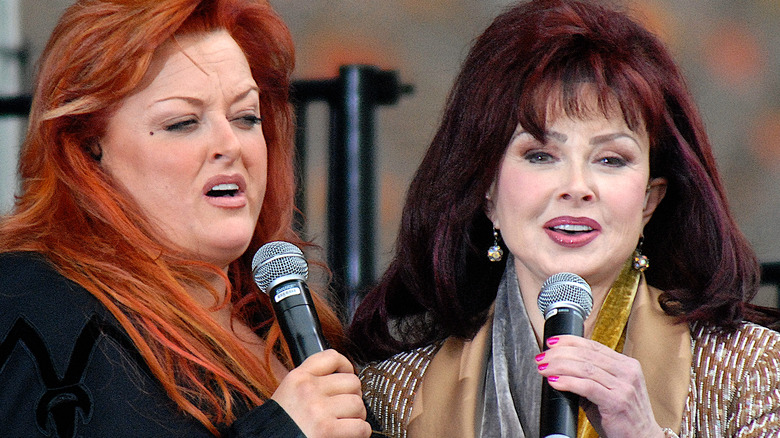 mark reinstein/Shutterstock
What the Judd family and the singer's autopsy report revealed about Naomi's death scene is that a suicide note was found. However, the exact contents of the letter have not been released. Speaking in an interview with Good Morning America, Judd's daughter, Ashley, said (via TMZ), "Her brain hurt, it physically hurt and I'm tasked with an exceedingly difficult task in disclosing the matter in the way my mother chose to continue to live."
According to the New York Post, Judd was undergoing treatment for a number of mental, emotional, and physical health challenges when she died. Judd's autopsy report stated that the note found with Judd's body had "suicidal connotations," as Page Six goes on to note. Also included in Judd's autopsy, the singer had the word "suitcase" written on the palm of her left hand in faded letters. However, the meaning of the word has not been officially revealed.
Ashley found her mother alive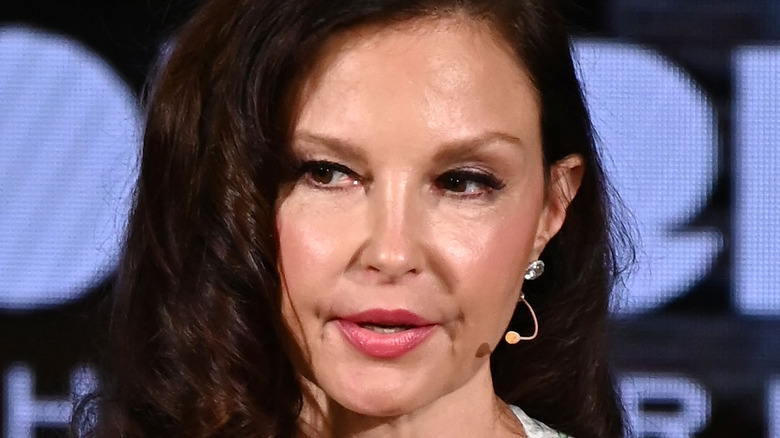 Mike Coppola/Getty Images
Perhaps most heartbreaking of all the details revealed about Naomi Judd's death scene is that Ashley Judd found her mother still alive, and she stayed with her until help arrived, at which point Naomi died, according to Radar Online. Officers from the local sheriff's department also recorded a bodycam interview with Ashley at the scene. In addition to photos, images, video footage, and other types of public records related to Judd's death, that bodycam footage has also been kept private, per the Judd family's request.
According to members of the Judd family, releasing further details of what was found at Naomi's death scene would cause "emotional distress, pain and mental anguish," as they explained in their legal document. The details are said to depict Naomi in a "graphic manner," based on NBC News reporting. "[T]he release of these records would continue to cause the entire family pain for years to come," Judd's family also reportedly stated in their legal filing.